By The CNN Belief Blog Editors
[twitter-follow screen_name='CNNBelief']
(CNN) - As shoppers scour malls and web portals looking for the perfect last-minute Christmas gift, we humbly present a few ideas of faithy kitsch.
The tradition of giving gifts at Christmas can be traced back to the birth of Jesus, who Christians say is the son of God, believed to have taken on full humanity to save the world from sin.
The Christmas narrative found in the Gospel of Matthew tells the story of three wise men from the East, who followed a star to visit Mary, Joseph and the baby Jesus. When they found them, the men worshiped Jesus and presented gifts of gold, frankincense and myrrh.
In lieu of such hard-to-find items, here are some wonderfully kitschy Christmas gifts: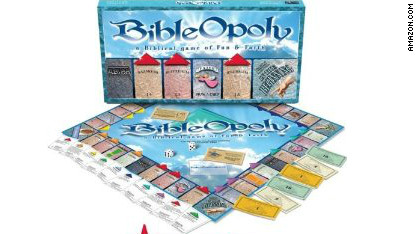 The perfect gift for the budding tycoon who wants to start "In the Beginning." It's like Monopoly, but for church. Instead of going to jail, you go to meditate.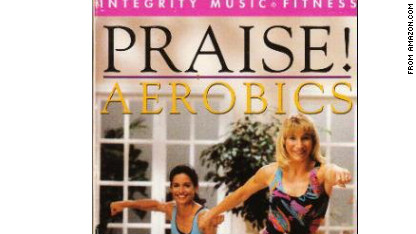 We've long held that this training video set to Christian praise music should be reissued on Blu-Ray. In the meantime, dust off that VHS player and find a vintage copy of this gem. Also available on DVD is PraiseMoves, which bills itself as the "Christian alternative to yoga."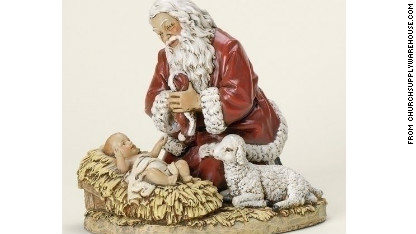 It's a creative take on the biblical story of Jesus' birth. While there's no direct mention of Santa in the Bible, this kneeling Santa shows what's possible in the name of artistic license.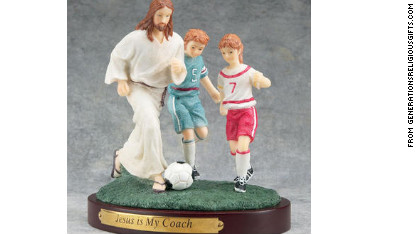 If someone in your life loves soccer and Jesus, you should probably get this for them.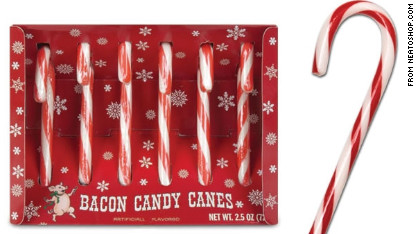 Candy canes have been interpreted as "Js" for Jesus or as shepherd's staffs representing the "Good Shepherd," as Jesus is sometimes known. Now they can be all those things and bacon flavored, too.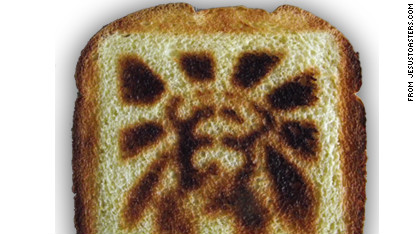 It's the lone entrant on both the Belief Blog Hanukkah and Christmas kitsch lists, though the Hanukkah version brands toast with a star of David.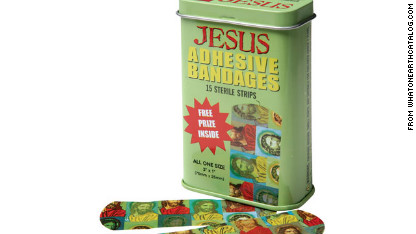 The New Testament is chock full of healing miracles. Here's your chance to at least do the healing part.
Happy Birthday Jesus coloring book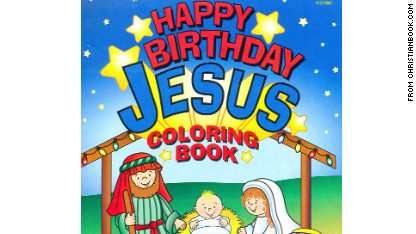 A good reminder for children that Christmas isn't your birthday, unless you were born on December 25.
1980s Christmas Sweater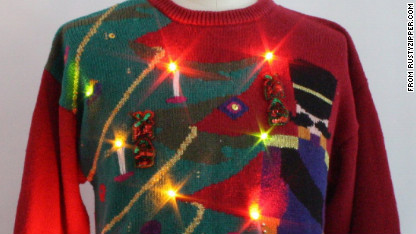 Here's a gift for the aspiring hipster in your life. Sincerely and ironically wrap an old favorite and re-gift away.