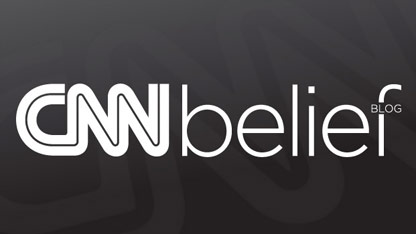 By Arielle Hawkins, CNN
Here's the Belief Blog's morning rundown of the top faith-angle stories from around the United States and around the world. Click the headlines for the full stories.
From the Blog:
CNN: A Christian prayer for peace in Syria
Pope Benedict XVI urged warring parties in Syria on Tuesday to end the 21-month-old civil war. "May peace spring up for the people of Syria, deeply wounded and divided by a conflict which does not spare even the defenseless and reaps innocent victims," the pope said in his traditional Christmas message, delivered from the balcony of St. Peter's Basilica. "Once again, I appeal for an end to the bloodshed, easier access for the relief of refugees and the displaced, and dialogue in the pursuit of a political solution to the conflict."
CNN: 12 killed in attacks on two churches in Nigeria
At least 12 people died in northern Nigeria when attackers raided two churches during Christmas Eve services, police said. One assault occurred at the Church of Christ in Nations in Postikum, in Yobe province. Gunmen attacked worshipers during prayer, killing six people, including the pastor, and setting the building on fire. Worshipers also were attacked at the First Baptist Church in Maiduguri, in Borno state. A deacon and five church members were killed.
Tweet of the Day:
[tweet https://twitter.com/jbarooah/status/283786039531806720%5D
Photo of the Day:

Photo credit: Sanjay Kanojia/AFP/Getty Images
An ash smeared Hindu Sadhu or holy man prepares tea outside a tent at the confluence of the Rivers Ganges, Yamuna and mythical Saraswati in Allahabad on December 24, 2012, ahead of The Maha Kumbh Mela. The Kumbh Mela, which is scheduled to take place in the northern Indian city in January and February 2013, is the world's largest gathering of people for a religious purpose and millions of people gather for this auspicious occasion.
Enlightening Reads:
NPR: Dig Finds Evidence Of Another Bethlehem
Thousands of Christian pilgrims streamed into Bethlehem Monday night to celebrate the birth of Jesus. It's the major event of the year in that West Bank town. But Israeli archaeologists now say there is strong evidence that Christ was born in a different Bethlehem, a small village in the Galilee.
New York Times: Israel to Review Curbs on Women's Prayer at Western Wall
Amid outrage across the Jewish diaspora over a flurry of recent arrests of women seeking to pray at the Western Wall with ritual garments in defiance of Israeli law, Prime Minister Benjamin Netanyahu has asked Natan Sharansky, the chairman of the Jewish Agency, to study the issue and suggest ways to make the site more accommodating to all Jews.
The Guardian: Film challenges extremism by and against British Muslims
Combinations is a short film being produced by Media Cultured, a fledgling organization using film and social media to challenge extremism by and against Muslims. In an age when the Taliban and Somali group al-Shabaab use Twitter, and the anti-Islamic film The Innocence of Muslims on YouTube was disseminated by extremists on both sides to further their own ends, Media Cultured is an attempt to use the same tools to promote harmony rather than discord.
Tablet: Chopsticks: Why Jews eat Chinese on December 25, and how a hip Brooklyn deli is modernizing that tradition
Mile End opened in Boerum Hill, Brooklyn, at the beginning of 2008, a deli specializing in Montreal Jewish cuisine. So take a guess what Mile End is serving on Christmas Day. That's right: Chinese food. Titled a "traditional Jewish Christmas," the prix fixe—served to two seatings on Christmas Eve and four on Christmas Day and made right in the kitchen—will start with wonton eggdrop soup, continue to roast duck with smoked-meat fried rice and Chinese broccoli, and end with fortune cookies and orange wedges It's your traditional Chinese meal, made hip, and—with that crucial addition of smoked meat—brushed gently with Mile End's idiosyncrasy. But it's not a twee hipster affect or a one-chuckle joke; it's a stark claim—almost a polemic. You will not go to Mile End on Christmas because you happened to feel like fried rice. You will go to proudly proclaim your Jewish-American identity.
Join the conversation…
CNN: Author Lorna Byrne: I see angels
Are there really angels among us? Lorna Byrne claims she's been able to see angels since she was a child. The Irish-born author of the international best-seller "Angels in My Hair" says guardian angels watch over believers and nonbelievers alike all the time.