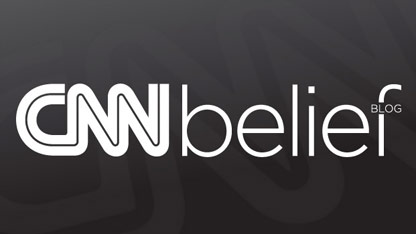 By Arielle Hawkins, CNN
Here's the Belief Blog's morning rundown of the top faith-angle stories from around the United States and around the world. Click the headlines for the full stories.
From the Blog: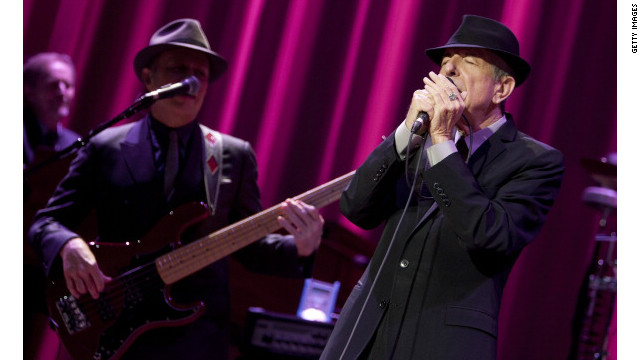 CNN: The rise of 'Hallelujah'
It's a song that's been recorded by hundreds of artists. It's been a favorite in TV competition shows and been used as a healing anthem in times of tragedy. And just recently, after the tragedy in Newtown, Connecticut, 'Hallelujah' emerged again. The popularity of 'Hallelujah' was hardly foreshadowed when it was written and first recorded by Leonard Cohen in 1984. The song was on an album Cohen's record company decided not to release. A decade would pass before it was embraced by another artist, and its true introduction began.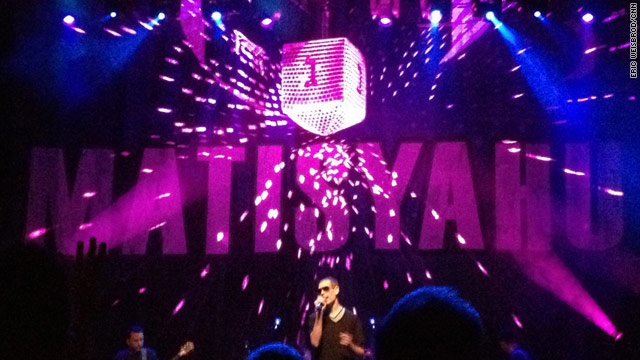 CNN: Q and A with Matisyahu: 'Hasidic reggae superstar' sans the Hasidim
has been a year since Matisyahu, the famed Hasidic reggae star, shaved his beard, separated from his devout following of Orthodox Judaism and said he was ready for a "rebirth." Since that time, he has produced new music – including a recently released album, "Spark Seeker" – and is ready to stop talking about his big change. Of course, we asked him about it anyway. In his view, it was his decision to get into Hasidism and it was his decision to get out.
Tweet of the Day:
[tweet https://twitter.com/onfaith/status/284008510440759296%5D
Photo of the Day: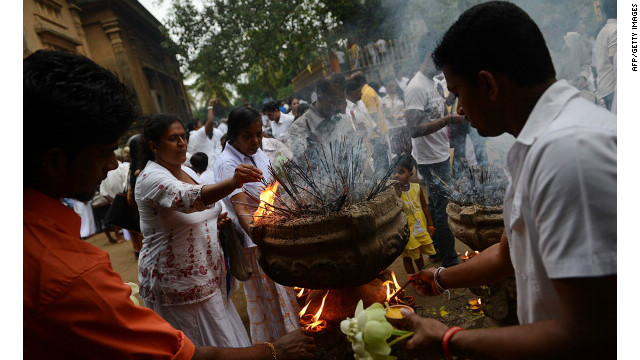 Sri Lankan Buddhists lights incense sticks as they offer prayers during Poya, a full moon religious festival, at the Kelaniya Temple in Kelaniya on December 27, 2012. The predominantly Buddhist Island nation marks every full moon as a key religious holiday.
Enlightening Reads:
The Guardian: Peter Higgs criticizes Richard Dawkins over anti-religious 'fundamentalism'
As public disagreements go, few can have boasted such heavy-hitting antagonists. On one side is Richard Dawkins, the celebrated biologist who has made a second career demonstrating his epic disdain for religion. On the other is the theoretical physicist Peter Higgs, who this year became a shoo-in for a future Nobel prize after scientists at Cern in Geneva showed that his theory about how fundamental particles get their mass was correct. Their argument is over nothing less than the coexistence of religion and science.
San Francisco Chronicle: Stanford gets a chaplain for atheists
Chaplain John Figdor has a divinity degree from Harvard. He counsels those in need and visits the sick. And he works with Stanford students under the Office of Religious Life. So Figdor is the last guy you'd tag with the "A" word. But, yes. The chaplain is an atheist. "People are shocked when I tell them," Figdor said. "But atheist, agnostic and humanist students suffer the same problems as religious students – deaths or illnesses in the family, questions about the meaning of life, etc. – and would like a sympathetic nontheist to talk to."
Huffington Post: Hispanic Churches, Historically Spanish-Speaking, Adopt More English To Appeal To U.S.-Born Latinos
While it's become common wisdom that English-speaking churches will shrink as younger generations, who are typically less religious, become the majority, the Spanish church - known across denominations for its religious fervor - is battling to keep its youth in the faith. It's having to budge on one of its biggest points of pride and identity, its language, to hold on to them.
The Jerusalem Post: Rabbis offer plan for non-Orthodox prayer at Wall
Two leading national-religious rabbis have expressed support for accommodating non-Orthodox prayer at the Western Wall. Rabbi Yuval Cherlow, dean of the Hesder Yeshiva in Petah Tikva, said one solution could be to designate different hours for Orthodox and non-Orthodox prayer. Rabbi Benny Lau, another senior figure in the national-religious community, said the fact that only Orthodox worshipers feel at home at the Western Wall is damaging to the Jewish people and that the "sectoralization" of the site "distances other Jews from their heritage." Both Cherlow and Lau are, however, considered to be on the liberal wing of the nationalreligious world.
The Huffington Post: White House Petition To Recognize Westboro Baptist Church As Hate Group Becomes Most Popular Ever
Users of the White House's "We the People" digital petition platform have flooded the site in support of an effort to officially designate the Kansas-based Westboro Baptist Church as a hate group. The most popular petition was submitted on Dec. 14, the same day as the school shooting at Sandy Hook Elementary School in Newtown, Conn., an incident that Westboro responded to by announcing its intent to picket the funerals of the 26 victims, including 20 young children.
Catholic News Service: Pope names Boston priest to be Vatican's abuse investigator
Pope Benedict XVI has named a canon lawyer from the Archdiocese of Boston to be the new promoter of justice in the Congregation for the Doctrine of the Faith, a position that includes monitoring and investigating cases of priests accused of sex abuse.
Opinion of the Day:
CNN Opinion: Why must the nation grieve with God?
In light of the tragic shooting in Newtown, Connecticut, Lawrence M. Krauss, author of A Universe from Nothing, asks "why, as a nation, do we have to institutionalize the notion that religion must play a central role at such times, with the president as the clergyman-in-chief?"
Join the conversation…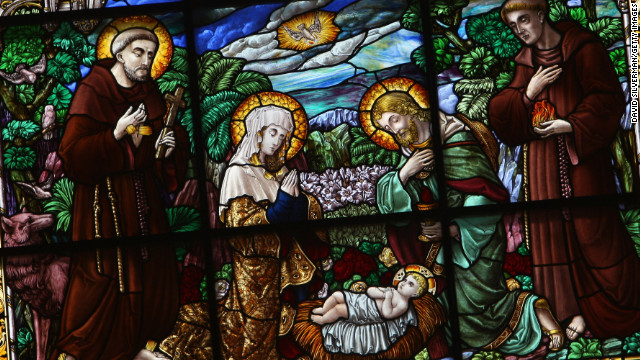 A nativity scene from St. Catherine's Church in Bethlehem in the West Bank.
CNN: Seeking the truth about Jesus
Jay Parini, author of the forthcoming book Jesus: The Human Face of God, writes that "there are probably as many visions of Jesus, and versions, as there are Christians," which explains why "all attempts to classify Jesus seem hopelessly inadequate."