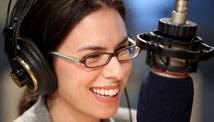 Editor's note: Danielle Elizabeth Tumminio is an ordained Episcopal Church priest and author of "God and Harry Potter at Yale: Teaching Faith and Fantasy Fiction in an Ivy League Classroom."
By Danielle Elizabeth Tumminio, Special to CNN
(CNN) - Will you be strong and stand with me? That's the question the cast of "Les Misérables" asks viewers at the end of the film as they stand along a barricade. But it's also the question one particular character, a bishop, asks early in the movie.
And that question has radical implications for all of us who want to see our world transformed by hope.
That bishop meets the main character, Jean Valjean, after he's released from serving nearly two decades in prison. With no job prospects and lifelong parole haunting his name, Valjean cannot find employment, a home, financial stability.
Then he stumbles upon the bishop, who invites him into his home, feeds him dinner, offers him a bed.
That night, a desperate Valjean flouts the bishop's kindness by stealing his silver, but the next morning, when he's caught and returned to the bishop's home for condemnation, the bishop says something quite curious:
"But my friend, you left so early, surely something slipped your mind." He hands Valjean two silver candlesticks.
"You forgot I gave these also. Would you leave the best behind?"
The bishop's act is a radical exercise of the Christian command to turn the other cheek, and it has a profound effect on Valjean. Stunned by the bishop's forgiveness and the faith placed in him, Valjean sings, "One word from him, and I'd be back beneath the lash, upon the rack. Instead he offers me my freedom.
"I feel shame inside me like a knife. He told me that I have a soul. How does he know? What spirit came to move my life? Is there another way to go?"
A few moments later, Valjean answers his own question: Yes, there is another way. He commits to complete change in that moment, to change his name, his values, to become someone whose soul is God's.
Follow the CNN Belief Blog on Twitter
And he follows through in an epic way: During the course of the movie, Valjean adopts a dying woman's child, raises that child and saves the life of the man she loves by putting his own at risk.
It would seem that the bishop had extraordinary wisdom (or at least extraordinary faith): Valjean was a man who would accept the offer of redemption. He just needed to be asked.
As a priest, I am inspired by this bishop. But I'm also intimidated: Would I donate all my church's wealth if I knew it would change a life? Would I give all I had if I knew it would save another? It's what I'm called to do, but could I do it?
I wonder this not only for myself but also for our national community: Are we doing enough to imagine hope for those for whom it is possible, though it seems beyond their reach?
It's a reasonable question to ask at a time like this: Many Americans' faith in humanity has sunk to a low in the past two weeks.  We have witnessed unthinkable violence made more devastating because these unthinkable occurrences seem increasingly commonplace.
In response, we have asked what we could have done to prevent such violence: Would gun control have helped? What about monitoring violent video games? Do we as a nation have appropriate mental health care? Are parents equipped to raise troubled children? Do schools need more security?
We as a nation have not answered these questions, and it would be arrogant of me to claim I could solve any of them here. And yet, as a Christian, I wonder if the first step toward answering them is to remember that Jesus calls us to radical acts of hope, like those exercised by the bishop. These radical acts can manifest themselves in many different ways: in the exercise of justice, in granting mercy, in forgiveness, in love.
CNN's Belief Blog: The faith angles behind the biggest stories
So I believe strongly that if we are to inch slowly toward a healthier, more peaceful world, then we cannot forget that hope is not always easy or convenient and that exercising it can be challenging, heartbreaking even. But it is necessary.
At the end of "Les Misérables," members of the cast sing this line: "Take my love, for love is everlasting. And remember the truth that once was spoken: To love another person is to see the face of God."
The bishop in "Les Misérables" offered Valjean a set of candlesticks, and in so doing, he offered him a message that would change his life - I see God in your soul, and I claim that soul for God, for goodness, for love, for hope.
I believe that we can live like this bishop. We can be beacons - candlesticks, if you will - of hope. But this will only happen if we try. And so I now ask you what the cast of "Les Misérables"asks viewers:
Will you be that beacon? Will you be strong and stand with me?
The opinions expressed in this commentary are solely those of Danielle Elizabeth Tumminio.