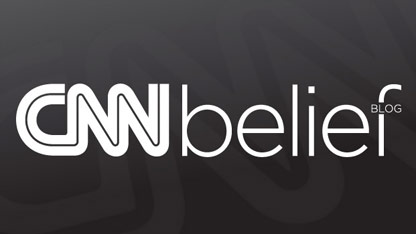 By Arielle Hawkins, CNN
Here's the Belief Blog's morning rundown of the top faith-angle stories from around the United States and around the world. Click the headlines for the full stories.
From the Blog:
CNN: Hobby Lobby faces millions in fines for bucking Obamacare
Craft store giant Hobby Lobby is bracing for a $1.3 million a day fine beginning January 1 for noncompliance with the Patient Protection and Affordable Care Act, dubbed Obamacare. The company opposes providing some contraceptives to employees through its company health care plan on religious grounds, saying some contraceptive products, like the morning after pill, equate to abortion.
CNN: Justice won't block Obamacare's required emergency contraception coverage
Supreme Court Justice Sonia Sotomayor on Wednesday turned down a request that she block part of Obamacare that would require companies' health plans to provide for coverage of certain contraceptives, such as the morning-after pill.
Hobby Lobby Stores, Inc., and Mardel, Inc. and five family members involved in ownership and control of the corporations had protested the requirement, which is to kick in January 1.
Tweet of the Day:
From @JoelOsteen: Be the best that you can be, and God will take care of your critics.
[tweet https://twitter.com/JoelOsteen/status/284490112732106752%5D
Photos of the Day:

Photo credit: MOHAMMED SAWAF/AFP/Getty Images
Iraqi Shiite Muslim pilgrims walk on December 27, 2012 along the main highway linking the Iraqi capital to the central shrine city of Karbala where they will mark later this week the Arbaeen religious festival which is the 40th day after Ashura commemorating the killing of Prophet Mohammed's grandson, Imam Hussein in the seventh century.
Enlightening Reads:
Reuters: Dutch Catholics "de-baptize" to protest Pope Benedict comments against gay marriage
Thousands of Dutch Catholics are researching how they can leave the church in protest at its opposition to gay marriage, according to the creator of a website aimed at helping them find the information. Tom Roes, whose website allows people to download the documents needed to leave the Church, said traffic on ontdopen.nl – "de-baptize.nl" – had soared from about 10 visits a day to more than 10,000 after Pope Benedict's latest denunciation of gay marriage this month.
The Guardian: Aisha's Cushion: Religious Art, Perception and Practice in Islam by Jamal J Elias – review
Anyone who has a more than superficial knowledge of Muslim cultures will be aware of what can seem like a contradictory approach to art and representation. There are strong theological precepts against the creation of likenesses of living things, and above all of religious figures, especially Muhammad. And yet lush vegetation in mosaic form garlands the façade of the Umayyad mosque in Damascus, devotional pictures of members of the prophet's family are common among Shias, and merchants in the Tehran bazaar sell pendants with Muhammad's portrait on them. Animals prance across carpets, and manuscripts and miniature paintings bustle with human activity. So what's going on – does Islam prohibit such images or not? How come the bazaaris can carry on plying their trade, while Danish newspapers get picketed?
New York Magazine: The Black Orthodox: Double-consciousness and the pursuit of G-d.
The ad, plastered in the subway in the sixties, showed an African-American boy eating a rye sandwich: YOU DON'T HAVE TO BE JEWISH TO LOVE LEVY'S. If you were black, in other words, you weren't Jewish. And to be black and Orthodox—that would mean encountering disbelief at your very existence. Estimates for the number of black Jews in the U.S. vary wildly, from 20,000 to more than 150,000, with some experts saying the population is too small to accurately measure. But MaNishtana Rison, who has become a prominent voice for Jews of color thanks to his advocacy work and dating website, estimates there are probably only 50 or 60 blacks among the roughly 500,000 Orthodox in Greater New York. "For the most part, we know each other," Rison says. "It's what we call Jewish geography—even if we've never met, we at least know someone in common."

Photo credit: LUIS ACOSTA/AFP/Getty Images
Huffington Post: Religious Pilgrimages: 14 Of The World's Most Spiritual Destinations
Every year millions of pilgrims travel to places with unique spiritual significance in hopes of experiencing elevation, transformation and attaining a new degree of wisdom. Pilgrimage destinations can be places where a religious teacher was born, a miracle or mystery took place, or where the natural world holds sacred significance. These fourteen pilgrimage call close to 100,000,000 people to their wonders every year.
Religion News Service: The seven most provocative religious videos of 2012
2012 might be dubbed the Year of YouTube – and that's especially true on the religion beat. Religious videos sparked international riots, stirred up the U.S. presidential campaign and called young believers to the front lines in battles over homosexuality and church culture. Here are seven religious videos that made news in 2012.
Opinion of the Day: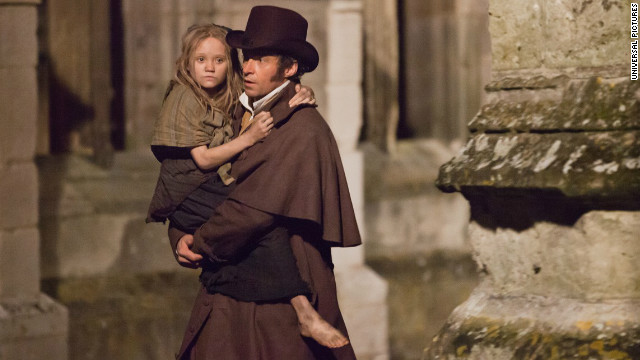 Hugh Jackman plays Jean Valjean and Isabelle Allen is the young Cosette in the film version of the musical "Les Misérables."
CNN: My Take: The challenge of hope in 'Les Misérables'
Danielle Elizabeth Tumminio, an ordained Episcopal Church priest and author of God and Harry Potter at Yale: Teaching Faith and Fantasy Fiction in an Ivy League Classroom,asks: "Are we doing enough to imagine hope for those for whom it is possible, though it seems beyond their reach?"
Join the conversation…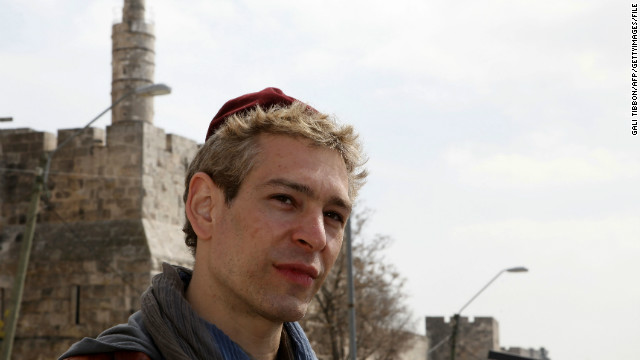 CNN: Q and A with Matisyahu: 'Hasidic reggae superstar' sans the Hasidim
has been a year since Matisyahu, the famed Hasidic reggae star, shaved his beard, separated from his devout following of Orthodox Judaism and said he was ready for a "rebirth." Since that time, he has produced new music – including a recently released album, "Spark Seeker" – and is ready to stop talking about his big change. Of course, we asked him about it anyway. In his view, it was his decision to get into Hasidism and it was his decision to get out.