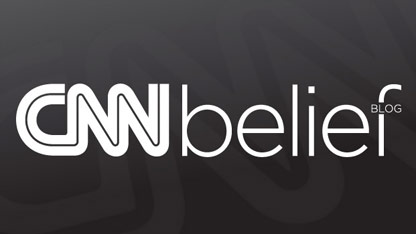 By Laura Koran, CNN
Here's the Belief Blog's morning rundown of the top faith-angle stories from around the United States and around the world. Click the headlines for the full stories.
From the Blog:
CNN: Baby boomer nuns revolutionize health care
The baby boomer generation's efforts at creating social justice dramatically transformed history – from the Vietnam War to gay rights. Even institutions that kept tradition at their very core – institutions such as the Roman Catholic Church – were radically changed by this generation.
CNN: Decades-long fight for Jewish freedom remembered
If asked to name the monumental chapters in Jewish history over the past century, people are likely to name the Holocaust or the founding of the state of Israel. Overlooked and largely unknown, especially among younger generations, is a tale that spanned decades and transcended politics, people and places.
CNN: 'Bible Belt' meets 'Borscht Belt'
Rachel Held Evans bridges the divide between the belts in her new book, "The Year of Biblical Womanhood," the result of an experiment in which she lived the Old and New Testament's instructions for women as literally as possible for an entire year. Listen to the the CNN Profile of Rachel Held Evans at CNN Radio's Soundwaves.
Tweet of the Day:
[tweet https://twitter.com/MuslimIQ/status/285583472368680960%5D
Enlightening Reads:
Politico: White House petitions hit Westboro church
More than 260,000 people have signed a petition to the White House asking for it to label the notorious Westboro Baptist Church a hate group.
The Guardian: Muhammad cartoons: French magazine to publish illustrated prophet biography
The French satirical weekly Charlie Hebdo, which sparked controversy and legal complaints after publishing cartoons of Muhammad, will this week release a special edition illustrated biography of the Muslim prophet.
CNN: Woman accused of murder as a hate crime in NYC subway push death
A 31-year-old Bronx woman has been charged with second-degree murder as a hate crime in the death of a man shoved in front of a subway train, Queens prosecutors said Saturday.
Jewish Telegraphic Agency: Polish store employees indicted for anti-Semitic merchandise
An indictment was filed against a store in Poland for selling anti-Semitic accessories for soccer fans. The Lodz District Attorney's Office filed the indictment Friday with the district court in that city.
Belief on TV:
Opinion of the Day:
CNN: My Take: If you hear God speak audibly, you (usually) aren't crazy
Tanya Marie ("T.M.") Luhrmann, psychological anthropologist and the author of "When God Talks Back: Understanding the American Evangelical Relationship with God," explains that hearing the voice of God isn't as unusual as many would believe.
CNN: My Take: It's time for evangelicals to speak up about guns
Pastor and author Daniel Darling urges evangelicals to participate in the debate over access to guns, and to acknowledge that there is "no clear-cut Christian position on gun control."
Join the conversation…
CNN: Hobby Lobby faces millions in fines for bucking Obamacare
Craft store giant Hobby Lobby is bracing for a $1.3 million a day fine beginning January 1 for noncompliance with the Patient Protection and Affordable Care Act, dubbed Obamacare. The company opposes providing some contraceptives to employees through its company health care plan on religious grounds, saying some contraceptive products, like the morning after pill, equate to abortion.