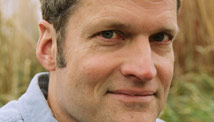 Editor's note: Stephen Prothero, a Boston University religion scholar and author of "The American Bible: How Our Words Unite, Divide, and Define a Nation," is a regular CNN Belief Blog contributor.
By Stephen Prothero, Special to CNN
(CNN) -China Daily, an English-language newspaper and a mouthpiece of the Chinese government,  last week published an article called "Western Voices Question Tibetan Self-Immolation Acts."
The first of the voices quoted was mine—for a Belief Blog piece I wrote last summer criticizing the Dalai Lama for averting his gaze from the spate of self-immolations protesting Chinese rule in Tibet. "If the Dalai Lama were to speak out unequivocally against these deaths, they would surely stop. So in a very real sense, their blood is on his hands," I wrote in a passage quoted in the Chinese Daily piece.
In my post, I wrote of an "epidemic of self-immolations," noting that from mid-March to mid-July 2011 more than 40 Tibetans had set themselves on fire to protest the Chinese occupation of Tibet. Since then, the pace of these protests has accelerated. According to the International Campaign for Tibet, 94 Tibetans have set themselves on fire since March 2011, and the pace in November was nearly one a day.