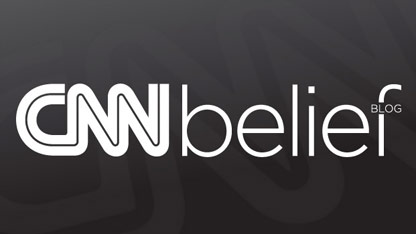 By Arielle Hawkins, CNN
Here's the Belief Blog's morning rundown of the top faith-angle stories from around the United States and around the world. Click the headlines for the full stories.
From the Blog:

Photo credit: Uriel Sinai/Getty Images
CNN: Googling the Dead Sea Scrolls
Tania Treiger pulls on her tight blue gloves and picks up her tweezers, preparing for the extraordinary job she has been hired to do. She is one of only five conservators in the entire world allowed to handle one of the most significant discoveries of the 20th century. Treiger's job is to help conserve and record the more than 2,000-year-old pieces of parchment that make up Dead Sea Scrolls. The work she and many others are doing now is making it possible for anyone around the world with access to the Internet to see and study the scrolls.

Photo credit: ATTA KENARE/AFP/Getty Images
Iranian women look at the window of a shop selling Christmas ornaments in Tehran on December 23, 2012.
CNN: Iranians seek relief in Christmas celebrations
Iran has a population that is 98% Muslim, and the government is widely recognized for its repressive rulings, censorship and efforts to cut ties with the United States and the West, but more Iranians are openly celebrating Christmas and expressing their desires to be part of the global celebration.
Tweet of the Day:
[tweet https://twitter.com/MissMillennial/status/286171463692742656%5D
Enlightening Reads:
The Guardian: Israel's Jewish population passes 6 million mark
Israel's Jewish population has passed the symbolically significant 6 million mark for the first time – equivalent to the number of Jews killed in the Holocaust. Figures released by the central bureau of statistics this week show the total population of Israel at 7.98 million, 75.4% of whom are Jewish. Just over 20% are Arab and 4% are defined as "other".
Huffington Post: Religious Holidays 2013: An Interfaith Calendar (Christian, Hindu, Jewish, Muslim And More)
Click through the slideshow to see a pictorial religious calendar for 2013 with photographs of celebrations of the world's numerous beautiful and sacred holidays.
Reuters: Pope hopes for 2013 of peace, slams unbridled capitalism
Pope Benedict said in his New Year's message on Tuesday he hoped 2013 would be a year of peace and that the world was under threat from unbridled capitalism, terrorism and criminality.
Ynetnews: Top rabbi: Soften attitude towards gays
Religious gays' battle for rabbinical and communal recognition continues to bear fruit: Rabbi Dr. Aharon Lichtenstein, a senior Religious Zionism rabbi, has ruled that people with homosexual inclinations should not be condemned more than Shabbat desecrators or frauds. According to the rabbi, the religious public must rise above its feelings of aversion and soften the "aggressive" attitude towards homosexuals and lesbians.
Quote of the Day:
Almighty God – source of strength for stressed out emotions and strained minds – we don't pray to inform you of things you don't know or to urge you from a reluctance to help us. Lord we pray to obey your command to arouse ourselves to action, to mitigate anxiety, to exercise faith and to embrace your promises. Thank you for using our senators in the early morning hours of this new year to accomplish your purposes. May the sparks from their bipartisan cooperation ignite flames of unity that will illuminate the inevitable darkness to come. Lord, give our lawmakers the resiliency, resourcefulness and resolve to accomplish your will on earth even as it is done in heaven.
- Rev. Barry Black, Senate Chaplain, prays about Congress' vote on the fiscal cliff.
Join the conversation…

Photo credit: Joe Raedle/Getty Images
Domino's Pizza founder, Tom Monaghan.
CNN: Pizza magnate wins temporary ruling on contraception coverage dispute
The billionaire founder of Domino's Pizza has won a temporary court victory, with a federal judge blocking enforcement of part of the health care reform bill requiring most employers to provide a range of contraception and reproductive health services. Some business owners and their staff see that as a violation of their religious rights.