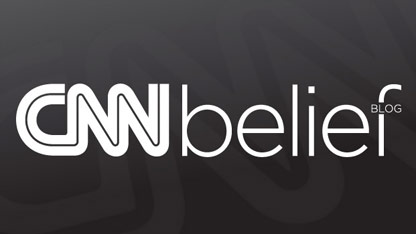 By Arielle Hawkins, CNN
Here's the Belief Blog's morning rundown of the top faith-angle stories from around the United States and around the world. Click the headlines for the full stories.
From the Blog:
CNN: Nigerian forces kill 13 Boko Haram militants after church attacks
Islamist militants in Nigeria's restive north have taken the lives of 34 people since Christmas, including 27 Christians attending church services. On Tuesday, the country's military took the fight to Boko Haram's stronghold, killing 13 suspected combatants.
Photos of the Day:

Photo credit: Uriel Sinai/Getty Images
Ultra Orthodox Jewish men pray next to the body of Rabbi Abraham Jacob Friedman of Sadigura Hasidic dynasty during his funeral on January 01, 2013. in Bnei Brak, Israel. The Rabbi was the leader of the Sadigura Hasidic dynasty in Bnei Brak and died at the age of 84.

Photo credit: Arif Ali/AFP/Getty Images
A devotee dances at the shrine of Muslim Sufi Saint Data Ganj Bakhsh in Lahore on January 1, 2013. The three-day festival for Hazrat Ali Bin Usman, popularly known as Data Gunj Bakhsh, started with traditional zeal with a 'chaddar' laying ceremony and the distribution of communal milk at the shrine.

Photo credit: YOSHIKAZU TSUNO/AFP/Getty Images
Shinto priests bow during a ritual end-of-the-year purification ceremony to prepare for New Year's Day at Meiji Shrine in Tokyo on December 31, 2012. Millions of Japanese people will visit shrines and temples across the country to celebrate New Year's Day, one of the most important holiday periods of the year here.
Enlightening Reads:
Christen News Agency: Iranian pastor's Christmas arrest worries religious liberty advocates
A Christian pastor who spent nearly three years in an Iranian prison for his religious conversion was reportedly arrested again on Christmas Day, contrary to a previous agreement.
Reuters: Israeli TV star-turned-politician to confront ultra-Orthodox skipping army
In a matter of months, Yair Lapid has turned from heartthrob television news anchor into a rising star of Israeli politics, leading a new centrist party into elections on January 22. Lapid's late father, Yosef, tried as a justice minister to curb the political power of ultra-Orthodox Jewish parties. Now the son is gaining popularity with younger voters by promising to relieve a housing shortage and abolish military draft exemptions for Jewish seminary students.
The Guardian: Gay mass services in Soho abolished by archbishop of Westminster
The Archbishop of Westminster, head of Roman Catholics in England and Wales, has ordered that special fortnightly "Soho masses" for gay and lesbian churchgoers in central London are not appropriate and are to be axed. The services, intended to be particularly welcoming to lesbian, gay, bisexual and transgendered Catholics, had been held at Our Lady of the Assumption church in the West End for six years with the blessing of senior clergy but had attracted criticism from traditionalists.
New York Times: One-Stop Sunday Mornings for Cowboys and Cowgirls in an Arizona Town
From an improvised pulpit nestled on a slice of desert sand between a bull-riding ring and a bar serving biscuits and $3 beers, the preacher opened his last sermon of the year with a question and a revelation. Steve Gilbertson, 52, has been a preacher for about 30 years. Four months ago, he started a church of his own. At his last job, he had led an informal Sunday morning service over coffee and doughnuts at a local megachurch. Now he preaches under a mesquite tree, in the shadow of a saloon best known for the quality of its country-western bands and the fervor of its regulars' allegiance to the Green Bay Packers.
NY Post: Devotion wins out: Pong star nixes Sabbath match
She doesn't spin on Shabbos. Ping-pong prodigy Estee Ackerman, an 11-year-old from Long Island, was disqualified from her final event at the 2012 US National Table Tennis Championships in Las Vegas last Dec. 21 when her match fell on the Jewish holy day of rest and she chose not to play.
NYT: A Careful Writer Stalks the Truth About Scientology
Lawrence Wright's book "Going Clear: Scientology, Celebrity, and the Prison of Belief" explains that more people appear willing to discuss Scientology's image problems.
Quote of the Day:
And once again, and I don't know what my chances are of getting into heaven, but the absence of listening to the compassion and support of the religious community is deafening to me. I know their strong position about same-sex marriage, and about women controlling their bodies and all of those things and I say if you write the book, you have the rules, do what you have to do. But my God. When it comes to caring for people, not New York, New Jersey and Connecticut, not just the United States, but all over the world—can't there be some people that have compassion to know that these are what God expects us to do? That's why we say, 'in God we trust.'
- U.S. Representative Charlie Rangel, D-New York
Opinion of the Day: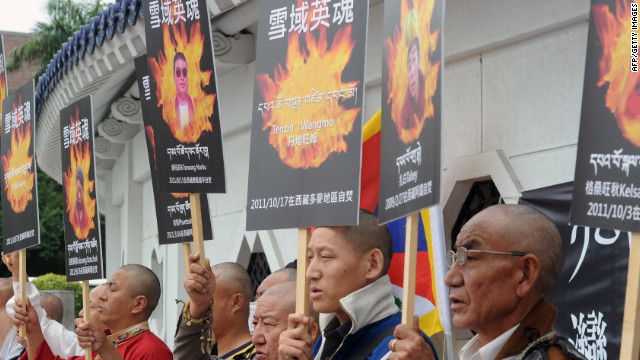 Tibetans at a protest in Taipei in 2011 display portraits of people who killed themselves by self-immolation.
CNN: My Take: Blood on Chinese hands in Tibetan self-immolations
Stephen Prothero, a Boston University religion scholar, wrote an article for the Belief Blog last summer criticizing the Dalai Lama for not speaking out against the increase in Tibetan self-immolations protesting Chinese rule. His article was recently quoted by China Daily, an English-language newspaper and a mouthpiece of the Chinese government. Prothero now clarifies his position saying: "When I criticized the Dalai Lama for his silence on the self-immolations, I should have criticized the Chinese government even more forcefully, for carrying out a policy of cultural genocide in Tibet."
Join the conversation…
CNN: Googling the Dead Sea Scrolls
Tania Treiger pulls on her tight blue gloves and picks up her tweezers, preparing for the extraordinary job she has been hired to do. She is one of only five conservators in the entire world allowed to handle one of the most significant discoveries of the 20th century. Treiger's job is to help conserve and record the more than 2,000-year-old pieces of parchment that make up Dead Sea Scrolls.