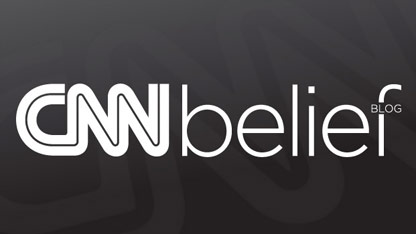 By Arielle Hawkins, CNN
Here's the Belief Blog's morning rundown of the top faith-angle stories from around the United States and around the world. Click the headlines for the full stories.
From the Blog: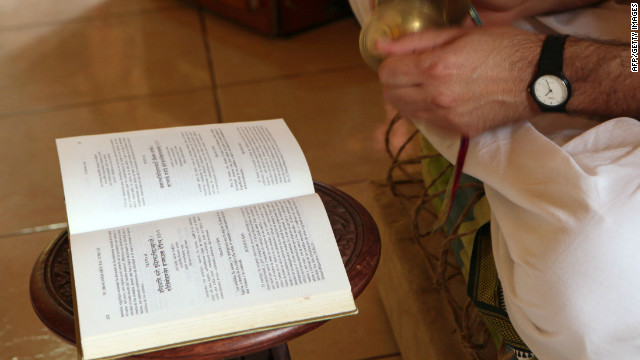 A Krishna devotee reads the Bhagavad-git.
CNN: Hindu holy book coming to a nightstand near you
It's about to get crowded in your hotel room nightstand. The newest addition could soon be a sacred Hindu text called the Bhagavad-Gita. The Bhagavad-Gita is literally translated as "song of God" and is a discussion between Lord Krishna and his student, Arjuna, on revealing one's spiritual identity and a relationship with God, says Vaisesika Dasa, founder and president of the Motel Gita project, the group behind the effort.
CNN: Hobby Lobby finds way around $1.3-million-a-day Obamacare hit – for now
By Friday, Hobby Lobby would have racked up $14.3 million in fines from the Internal Revenue Service for bucking Obamacare. But in keeping with the great American tax tradition, they may have found a loophole. The company is facing $1.3 million a day in fines for each day it chooses not to comply with a piece of the Affordable Care Act that was set to trigger for them on January 1. The craft store chain announced in December that, because of religious objections, they would face the fines for not providing certain types of birth control through their company health insurance.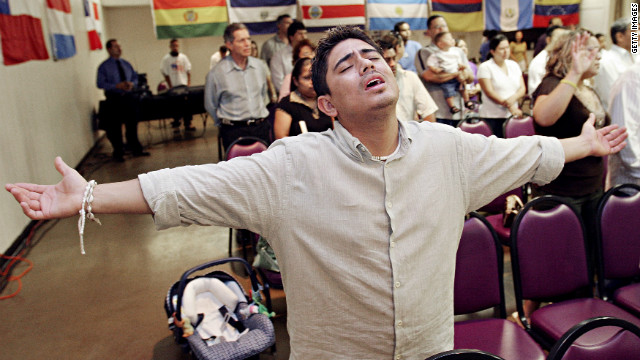 CNN: Evangelical Christians prepare for 'largest ever grassroots push on immigration'
When the Rev. Samuel Rodriguez talks about immigration, it is as someone who has witnessed the way a religious community is affected when a family is torn apart by deportation. "It is personal for me," Rodriguez said, describing deported friends and congregants as "lovely people. These are wonderful, God-fearing, family-loving people."
Photos of the Day: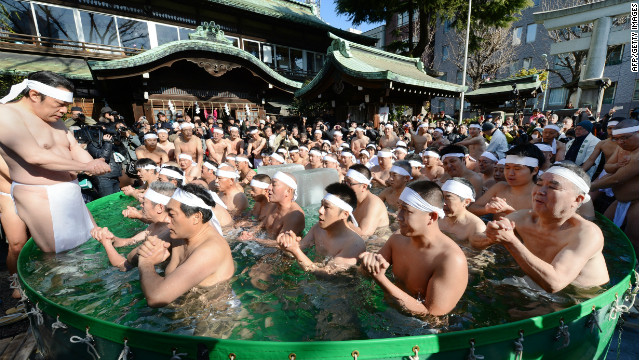 Shinto believers warm up before entering an ice-pool to pray to purify their bodies and souls as they display their endurance skills during a New Year's purification ceremony at Teppozu Irani Shrine in Tokyo on January 13, 2013. Some 100 believers attended the annual New Year ceremony in the cold winter air.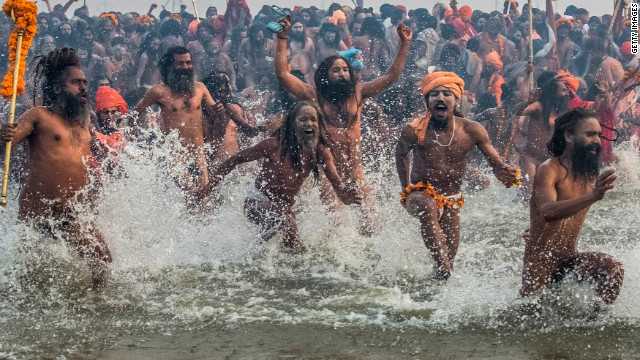 Naga sadhus run in to bathe in the waters of the holy Ganges river during the auspicious bathing day of Makar Sankranti of the Maha Kumbh Mela on January 14, 2013 in Allahabad, India. The Maha Kumbh Mela, believed to be the largest religious gathering on earth is held every 12 years on the banks of Sangam, the confluence of the holy rivers Ganga, Yamuna and the mythical Saraswati.
Belief on TV:
Enlightening Reads:
Tablet: Treasury's First Orthodox Chief
Jack Lew, President Obama's current chief of staff and his pick for Treasury secretary, is the highest-ranking Orthodox Jew in the history of the U.S. government. Over nearly four decades in and out of Washington, he has been a senior policy adviser to Democratic Speaker Tip O'Neill; a special adviser to President Bill Clinton; the director of the Office of Management and Budget under the last two Democratic presidents; and since January 2012, President Obama's chief of staff—the fourth Jew to occupy the post in the nation's history. As the Obama Administration's most high-profile Jewish appointee, Lew has served as the White House's point person for outreach to the Jewish community.
Reuters: Vatican criticizes gay adoption while topless women protest before Pope Benedict
The Vatican underlined its opposition to gay adoption on Sunday as same-sex marriage supporters staged a topless protest in front of the pope in St. Peter's Square. The Vatican paper L'Osservatore Romano published a response to an Italian court's rejection of an appeal by a father who feared his son would not have a balanced upbringing if he lived with his mother and her female partner.
The Guardian: University's new center to study rise in anti-Islam far right
A British university has established a dedicated centre to study the extremist far right, with a particular focus on the increase in violent anti-Islamic sentiment and the possibility of a lone, Anders Behring Breivik style attack.
Religion News Service: Who should step in to pray at Obama's inauguration?
Atlanta pastor Louie Giglio's short-lived stint as one of two people chosen to pray at President Obama's upcoming inauguration has opened debate about who could step in and offer the benediction. Here's our list of (real and imagined) possibilities. Some are obvious, some less so. For our betting dollars, we're banking on someone like Giglio with a unique profile but not necessarily a headliner.
Reuters: Pakistani cleric Tahirul Qadri: catalyst for change or military stooge?
A month ago, Muhammad Tahirul Qadri was living quietly in Canada, immersed in the affairs of his Islamic charity and seemingly far removed from the pre-election power games shaping the fate of politicians in his native Pakistan. In the past three weeks, he has returned home to lead a call for electoral reforms that has earned him instant celebrity, sent a stab of anxiety through the ruling class and raised fears of trouble at a planned rally in Islamabad on Monday. "Our agenda is just democratic electoral reforms," Qadri told Reuters in the eastern city of Lahore, the headquarters of his Minhaj-ul-Quran religious foundation. "We don't want the law-breakers to become our lawmakers."
Tablet: Downton's Missing Jews
The hit period-specific PBS drama glosses over a crucial detail of 1920s England: anti-Semitism.
Opinion of the Day: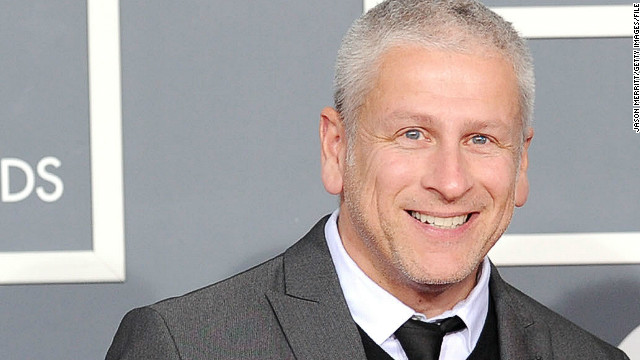 Rev. Louie Giglio withdrew from the inauguration last week.
CNN: My Take: Christians ought to shrug off inaugural pastor rejection
Matthew Lee Anderson is the Lead Writer at Mere Orthodoxy and the author of Earthen Vessels: Why our Bodies Matter to our Faith. He writes that Rev. Louie Giglio was labeled antigay when his position "comfortably fits the main currents of what Christianity has always taught about homosexuality, and does so with a gracious, cordial tone." Labeling the reverend as antigay is "pushing a traditional Christian position outside the boundaries of acceptability inevitably," Anderson explains.
Join the conversation…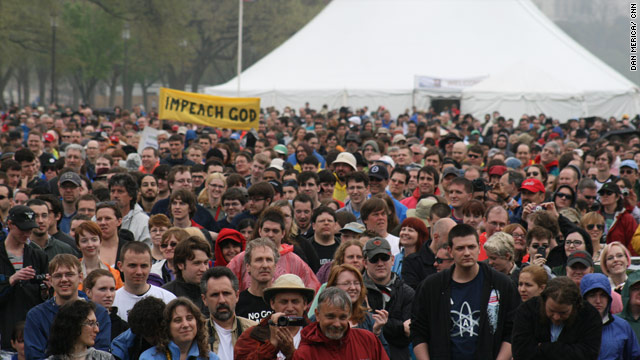 CNN: Bucking previous trends, survey finds growth of the religiously unaffiliated slowing
After years of marked growth, the size of Americans who identify with no religion slowed in 2012, according to a study released Thursday. Since 2008, the percentage of Americans who identify as religious "nones" has grown from 14.6% to 17.8% in 2012, according to the Gallup survey. This study contrasts with headlines from previous studies on religious "nones," including a 2012 study by the Pew Forum on Religion and Public Life that found the group was the fastest growing "religious" group in America and that one in five Americans now identify with no religion.