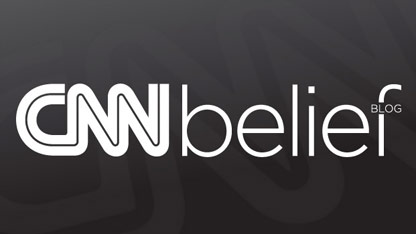 By Arielle Hawkins, CNN
Here's the Belief Blog's morning rundown of the top faith-angle stories from around the United States and around the world. Click the headlines for the full stories.
From the Blog: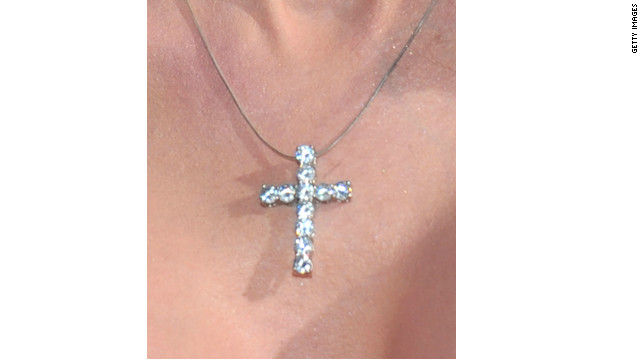 CNN: Split ruling on discrimination against UK Christians
A British Christian woman suffered religious discrimination when British Airways told her not to wear a visible cross over her uniform, a top European court ruled Tuesday. However, three other British Christians lost related religious discrimination claims at the European Court of Human Rights.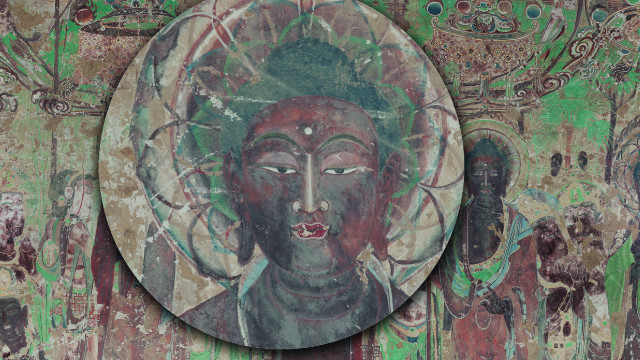 A magnifying glass allows you to explore the virtual environment, which depicts seven figures known as medicine Buddhas.
CNN: Buddhas in 3-D: Technology and the battle to preserve Asia's heritage
A darkened room in a Hong Kong university building is an unlikely portal into an ancient world. But with the touch of an iPad Mini, the space is digitally transformed into a 1,500-year-old Buddhist grotto. Its walls decorated with exquisite but faded paintings of enlightened beings, dancers and musicians. Another swipe and a pair of 3-D glasses brings the cave to life.
CNN: 'American Taliban' wins right to group prayer in prison
The man known as the "American Taliban" won a legal fight that will allow him and fellow Muslim inmates to gather for daily prayers. A federal judge ruled Friday that the warden at the federal prison in Terre Haute, Indiana, was violating John Walker Lindh's rights by not allowing the religious activities.
Photos of the Day: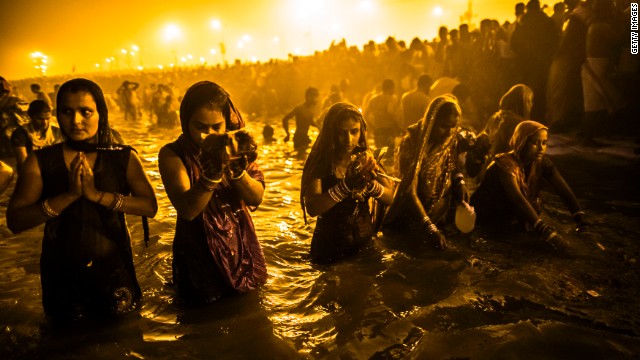 Hindu devotees bathe in the waters of the holy Ganges river during the auspicious royal bathing day of Makar Sankranti, the start of the Maha Kumbh Mela on January 14, 2013 in Allahabad, India.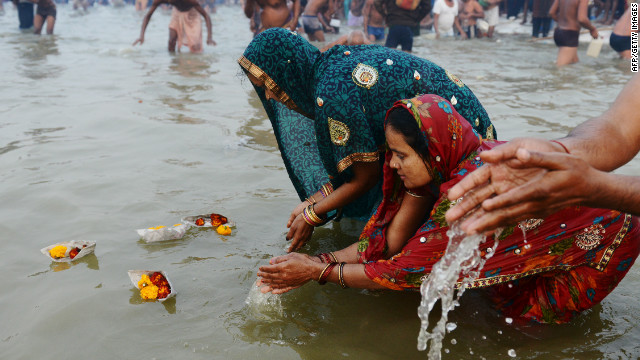 Indian Hindu devotees release offerings in the river's current while bathing in the Sangham or the confluence of the the Yamuna and Ganges rivers during the Kumbh Mela in Allahabad on January 14, 2013. Hundreds of thousands of Hindu pilgrims led by naked, ash-covered holy men streamed into the sacred river Ganges at the start of the world's biggest religious festival. The Kumbh Mela in the Indian town of Allahabad will see up to 100 million worshippers gather over the next 55 days to take a ritual bath in the holy waters, believed to cleanse sins and bestow blessings.
Belief on TV:
Enlightening Reads:
Reuters: Millions of Hindus take to the Ganges at world's largest religious festival
Upwards of a million elated Hindu holy men and pilgrims took a bracing plunge in India's sacred Ganges river to wash away lifetimes of sins on Monday, in a raucous start to an ever-growing religious gathering that is already the world's largest.
Once every 12 years, tens of millions of pilgrims stream to the small northern city of Allahabad from across India for the Maha Kumbh Mela, or Grand Pitcher Festival, at the point where the Ganges and Yamuna rivers meet with a third, mythical river.
Religion News Service: U.S. mosques hit by shortage of imams
The Spokane Islamic Center wants something mosques all across the country are seeking and can't seem to find: an educated, bilingual, experienced imam who understands American culture. According to the report "The American Mosque 2011" by University of Kentucky professor Ihsan Bagby, half of all mosques in the U.S. have no full-time staff, and only 44 percent of imams work as paid, full-time leaders.
Huffington Post: Zero Dark Thirty Protested By Religious Group For Depictions Of Torture
As the controversy continues over torture scenes in Zero Dark Thirty, the film about the hunt to capture Osama bin Laden, a group called the National Religious Campaign Against Torture has joined to protest the gruesome depictions of torture in the film by leafletting showings of it nationwide.
The Guardian: Why can't we read the Scientology book Going Clear in the UK?
Good news for those who were disappointed that Paul Thomas Anderson's The Master turned out to be a vague parable of Scientology rather than a penetrating exposé of it: a new book promises to do the job instead. Just the title of Lawrence Wright's Going Clear: Scientology, Hollywood and the Prison of Belief tells you more than The Master did. Going Clear is a veritable book of revelations on L Ron Hubbard's sci-fi religion, exhaustively detailing its history, its methods and the depth of its weirdness. Or so we're told. While Going Clear goes on sale in the US and the rest of Europe this week, you can't buy it in Britain. Not because it threatens national security, or features royal breasts, but because of our uniquely obliging libel laws.
Catholic News Agency: Stanford Law School inaugurates religious liberty clinic
Beginning this term, students at Stanford Law School have the opportunity to gain knowledge and real-world experience by participating in the nation's first religious liberty clinic. The one-of-a-kind Religious Liberty Clinic will offer law students real-world experience in representing diverse clients and defending a wide span of religious beliefs and practices in various situations. It will provide opportunities for practice in the areas of administration, trials and appeals, as well as drafting amicus briefs.
Huffington Post: Michele Bachmann Not Worthy Of Intelligence Committee Role, 178,000 Say In Petition To John Boehner
A petition protesting the reappointment of Rep. Michele Bachmann (R-Minn.) to the House Permanent Select Committee on Intelligence will be presented to House Speaker John Boehner (R-Ohio) on Monday, after receiving 178,000 signatures. People for the American Way, a liberal advocacy group and dedicated Bachmann opponent, resurfaced the petition earlier this month after news that the congresswoman would remain on the high-profile panel despite spearheading a controversial campaign against Muslim members of President Barack Obama's administration last year.
Religion News Service: Humanists slice and dice the world's sacred texts
The American Humanist Association has delivered electronic and paperback copies of Jefferson's highly edited version of the Gospels to all incoming members of Congress and to President Obama. The so-called "Jefferson Bible" was handcrafted by the second president with a razor blade and a paste pot. He cut what he considered supernatural events — the virgin birth, miracles and healings — from the story of Jesus' life, and pasted together what remained. In letters to John Adams, Jefferson described this as tearing down the "artificial scaffolding" from Jesus' teachings.
Quote of the Day:
I have never been shy in mentioning my relationship with what I call God, a Spirit, and there certainly have been times over the years that I have called on him — or her, if you wish — in public. I deeply believe that there is a Supreme Being that sees us through…

To pray is nothing new. To pray in public is nothing new. But to pray in a setting where there will be thousands and thousands of people who will listen, I am asking for guidance. I am asking for direction and I am asking to, please God, help me stay within the three minutes that I have been given.
- Myrlie Evers-Williams, the widow of slain civil rights leader Medgar Evers, discusses her role in the invocation at this year's upcoming presidential inauguration.
Join the conversation…
CNN: Hobby Lobby finds way around $1.3-million-a-day Obamacare hit – for now
By Friday, Hobby Lobby would have racked up $14.3 million in fines from the Internal Revenue Service for bucking Obamacare. But in keeping with the great American tax tradition, they may have found a loophole. The company is facing $1.3 million a day in fines for each day it chooses not to comply with a piece of the Affordable Care Act that was set to trigger for them on January 1. The craft store chain announced in December that, because of religious objections, they would face the fines for not providing certain types of birth control through their company health insurance.