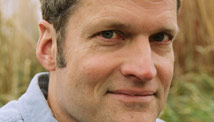 Editor's note: Stephen Prothero, a Boston University religion scholar and author of "The American Bible: How Our Words Unite, Divide, and Define a Nation," is a regular CNN Belief Blog contributor.
By Stephen Prothero, Special to CNN
(CNN) - As I have read recent neoconservative diatribes against President Obama's nominee for secretary of defense,  former Sen. Chuck Hagel - including charges that he is an anti-Semite and a full-page advertisement attacking him in The New York Times on Thursday - I have asked myself, "What would George Washington do?"
In his Farewell Address, published on September 19, 1796, Washington offered his hard-won wisdom on such matters as church and state, partisan politics, and foreign policy.
On foreign policy, Washington declared our independence from friends and foes alike, warning against the "evils" produced by "permanent, inveterate antipathies against particular nations, and passionate attachments for others." To love or hate another nation too deeply, he observed, "is in some degree to become a slave ... to its animosity or to its affection."