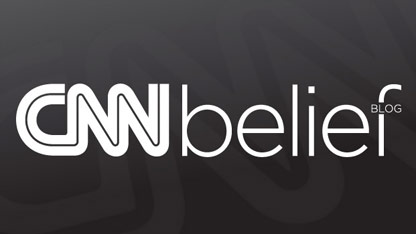 By Arielle Hawkins, CNN
Here's the Belief Blog's morning rundown of the top faith-angle stories from around the United States and around the world. Click the headlines for the full stories.
From the Blog: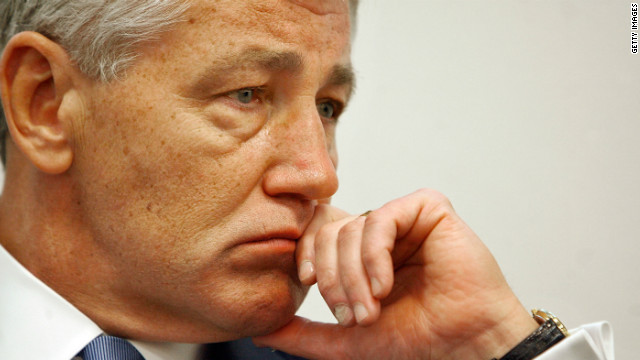 CNN: My Take: 'What would George Washington do' about Chuck Hagel?
Stephen Prothero, Boston University religion scholar and author of The American Bible: How Our Words Unite, Divide, and Define a Nation , asks himself "What would George Washington do?" when considering accusations that President Obama's nominee for secretary of defense, former Sen. Chuck Hagel, is anti-semitic.
Tweets of the Day:
[tweet https://twitter.com/jdforward/status/292131744302387201%5D
[tweet https://twitter.com/theResurgence/status/291959005029482497%5D
Photos of the Day: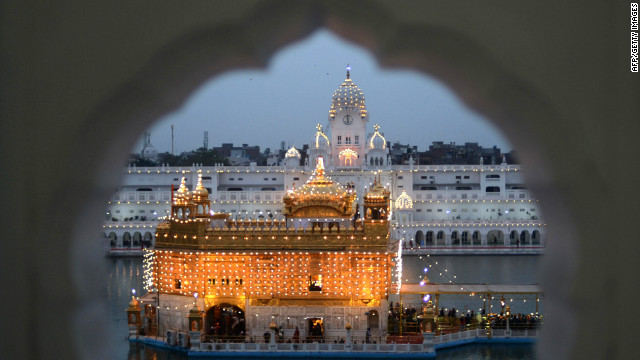 Indian Sikh devotees pay their respects at the illuminated Golden Temple in Amritsar on January 17, 2013, on the eve of the 348th Birth Anniversary of tenth Sikh Guru Gobind Singh.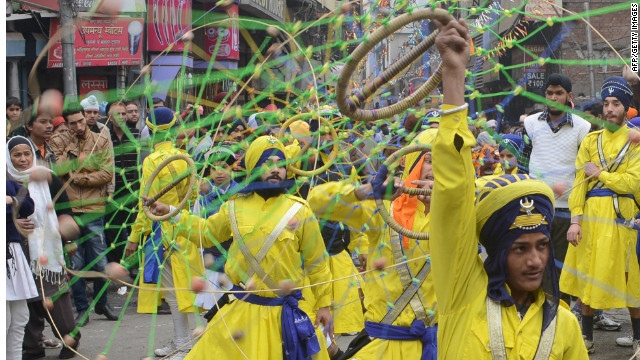 Indian Sikh youths demonstrate their gatka martial arts skills during a procession in Amritsar on January 17, 2013. The procession took place on the eve of 348th Birth Anniversary of 10th Sikh Guru Gobind Singh.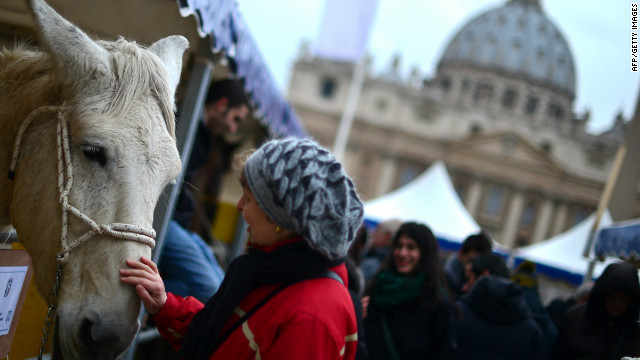 A woman pets a horse in front of the Saint Peter Basilica in Vatican, during a traditional day of blessing of the animals all over Italy, on January 17, 2013.
Enlightening Reads:
Reuters: Israel's Knesset set for record influx of Orthodox lawmakers after Jan 22 vote
Israeli Orthodox Jews have left niche parties to join Likud, Prime Minister Benjamin Netanyahu's party, and other mainstream factions, challenging the dominance of non-observant politicians and infusing Israeli politics with religious fervor and a harder line on the Palestinian conflict. Opinion polls predict that religious politicians will end up with a record 40 of parliament's 120 seats after Tuesday's vote, compared with 25 in the outgoing assembly elected in 2009. Two decades ago only a score of lawmakers were religiously Orthodox.
Religion News Service: Methodist pastor Adam Hamilton to preach at inaugural National Prayer Service
The Rev. Adam Hamilton, a United Methodist pastor known for his skilled preaching and centrist views, will deliver the sermon at the inaugural National Prayer Service next Tuesday at Washington National Cathedral. Hamilton is founding pastor of The United Methodist Church of the Resurrection in Leawood, Kansas, which began in a funeral home but has grown to 16,000 members, the largest church in the denomination.
EWTN: Italian farmers bring livestock to Vatican for blessing
Farmers from across Italy traveled to the Vatican on Jan. 17 to have their livestock blessed by Cardinal Angelo Comastri, archpriest of St. Peter's Basilica. The cardinal blessed chickens, horses, donkeys, goats, sheep, cows, rabbits and pigs just outside St. Peter's Square Thursday to celebrate the feast of Saint Anthony Abbot.
Reuters: Russia irate over U.S. judge's order on disputed Jewish texts
Russia has criticized an American judge's ruling in a longstanding dispute over a collection of Jewish writings, called the Schneerson Collection, warning of potential retaliation in an irate statement that reflected strained ties with the United States. A judge in Washington on Wednesday ordered Russia to pay $50,000 a day in fines for failure to adhere to a 2010 ruling requiring it to return books and documents to the New York-based Chabad-Lubavitch group.
BBC: Israel's controversial King Herod exhibition
On Tuesday, Israel's national museum announced the opening of the world's first exhibition devoted to the archaeological legacy of King Herod, the biblical Roman-Jewish king who ruled Jerusalem from 37 to 4 BC. Israel Museum will debut the Herod the Great exhibition on 13 February despite protests from Palestinians who object to the excavation and display of artefacts found in the West Bank without permission of Palestinian authorities.
Join the conversation…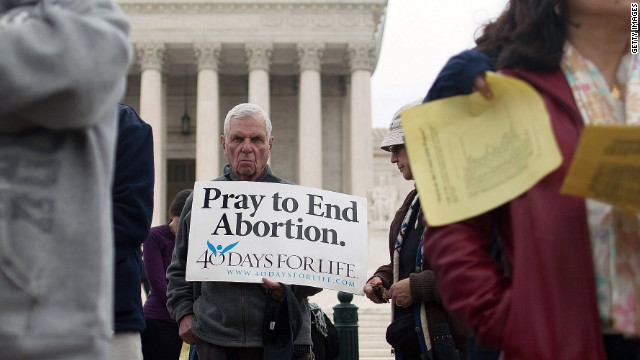 CNN: Survey: Few religious groups want Roe v. Wade overturned despite belief abortion morally wrong
Forty years after the Supreme Court protected abortion rights in Roe v. Wade, a new survey finds that white evangelicals remain the only major religious group that supports overturning the landmark ruling, even though most such groups find abortion morally wrong.