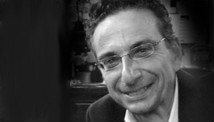 Editor's Note: Joseph Loconte, Ph.D., is an associate professor of history at the King's College in New York City and the author of The Searchers: A Quest for Faith in the Valley of Doubt.
By Joseph Loconte, Special to CNN
When Barack Obama is publicly sworn in for the second time as president on Monday, he will use two Bibles. One belonged to the Rev. Martin Luther King, Jr., the other to Abraham Lincoln —two of the most religious figures in American political history. Both men saw clearly the moral contradictions that tore at the fabric of American democratic life. Yet both also believed deeply in the exceptional character of the United States and the spiritual significance of its democratic mission.
In a speech to the New Jersey legislature on his inaugural journey to Washington, February 21, 1861, Lincoln reflected on Trenton's heroic role in America's fight for independence:
"I recollect thinking then, boy even though I was, that there must have been something more than common that those men struggled for; that something even more than National Independence; that something that held out a great promise to all the people of the world to all time to come."