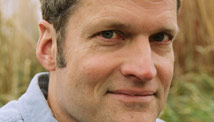 Editor's note: Stephen Prothero, a Boston University religion scholar and author of "The American Bible: How Our Words Unite, Divide, and Define a Nation," is a regular CNN Belief Blog contributor.
By Stephen Prothero, Special to CNN
Equality. That's what today's inauguration was about. And we have Abraham Lincoln and the Rev. Martin Luther King Jr. to thank for it.
President Obama took his oath of office on two Bibles: one used by Lincoln during his 1861 inauguration, the other the "traveling Bible" of Dr. King. And during his second inaugural address, Obama read U.S. history through the words and actions of these two men.
In his Gettysburg Address, Lincoln turned to Jefferson's words in the Declaration of Independence to argue that the United States was "dedicated to the proposition that all men are created equal." In his "I Have a Dream" speech, King argued that our national commitment to equality demanded that we emancipate ourselves from segregation as well as slavery.
In his second inaugural address, Obama began with an extended quotation from the Declaration of Independence. At least five times he referred to equality as our common "creed." And he repeatedly challenged his fellow Americans to act on that creed - to turn the United States into King's "beloved community" and Lincoln's vision (borrowed from the Constitution) of "a more perfect union."
The emotional heart of Obama's inaugural address came when the president connected the civil rights struggles of our own time back to Lincoln's efforts to free the slaves and King's efforts to end racial segregation. And he included among those struggles the movements for women's rights, civil rights and gay rights:
We, the people, declare today that the most evident of truths – that all of us are created equal – is the star that guides us still; just as it guided our forebears through Seneca Falls, and Selma, and Stonewall; just as it guided all those men and women, sung and unsung, who left footprints along this great Mall, to hear a preacher say that we cannot walk alone; to hear a King proclaim that our individual freedom is inextricably bound to the freedom of every soul on Earth.
In other words, the struggles for women's rights (at Seneca Falls), civil rights (at Selma), and gay rights (at Stonewall) are American struggles, efforts to put into practice our "common creed."
Today's inauguration itself also put that creed into practice, featuring a black president, a white vice-president, a gay poet, a Hispanic female justice, a Cuban-American priest, and the first woman to ever deliver an inaugural prayer: civil rights icon Myrlie Evers-Williams.
The monopoly of the English language was also broken twice, once in the poem by Richard Blanco - which included words in Hebrew, Italian, Sanskrit and Spanish - and again in the benediction by Luis Leon, Episcopal rector at St. John's Church in Washington, D.C., who asked for God's blessing on the president and vice president in Spanish, then translated it to English. Leon said that, with God's blessing, we can see that all of us - "whether brown, black or white, male or female, first generation immigrant American or Daughter of the American Revolution, gay or straight, rich or poor" - are made in God's image.
The 2012 election has been widely (and rightly) hailed as a diversity election in which the votes of blacks, Hispanics and Asian Americans turned the tide. This was the diversity inauguration. But notice how traditional Obama's address was. Yes, it made the case for gay rights, and it channeled Dr. King. But the words of our 44th president were animated throughout by the vision of our 16th. This was Lincoln's Third Inaugural.