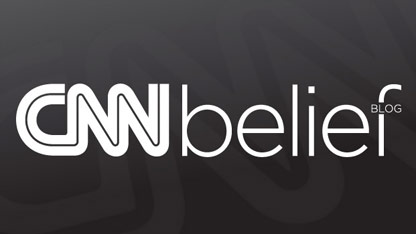 By Arielle Hawkins, CNN
Here's the Belief Blog's morning rundown of the top faith-angle stories from around the United States and around the world. Click the headlines for the full stories.
Belief on TV:
CNN: Response by the Church of Scientology to 'Going Clear'
In response to CNN's request for comment on its story about Lawrence Wright's book "Going Clear: Scientology, Hollywood & the Prison of Belief," the network received several letters from the Church of Scientology and its attorneys. Given the sensitive nature of the material in the book and the Church of Scientology's detailed response to CNN, CNN is making the church's responses available in full. The e-mail addresses and telephone numbers of individuals have been redacted.
CNN: Inside the Church of Scientology
Author Lawrence Wright talks about "Going Clear," which explores the secret operations inside the Church of Scientology.
Tweet of the Day:
[tweet https://twitter.com/DalaiLama/status/294385812446015488%5D
Enlightening Reads:
Reuters: MP's call to burn Bibles heightens election tensions in Malaysia
Malaysia's Bar Council said on Wednesday an independent member of parliament should be prosecuted on grounds he called for the mass burning of Bibles as religious tensions flare ahead of a tight election which must be held within months.
BBC: Fr. Tony Flannery 'threatened with excommunication'
Fr Tony Flannery, a high-profile Irish priest, is known for his liberal views on contraception and homosexuality. Last year, he was disciplined by the Vatican's watchdog, the Congregation for the Doctrine of the Faith (CDF). He claims he has now been asked to sign a pledge, supporting official church teaching on sexual matters. He claimed that accepting the pledge would also mean that he "fully accepted all the teaching on homosexuality" including the church's use of what he called "some of the awfully unfortunate phrases – like disordered state and intrinsic evil".
Religion News Service: Poll shows a double standard on religious liberty
Half of Americans worry that religious freedom in the U.S. is at risk, and many say activist groups — particularly gays and lesbians — are trying to remove "traditional Christian values" from the public square. The findings of a poll published Wednesday (Jan. 23), reveal a "double standard" among a significant portion of evangelicals on the question of religious liberty, said David Kinnaman, president of Barna Group, a California think tank that studies American religion and culture. While these Christians are particularly concerned that religious freedoms are being eroded in this country, "they also want Judeo-Christians to dominate the culture," said Kinnamon.
Huffington Post: Roger Ross Williams, Filmmaker, Connects Christianity To Uganda's Homophobia
Academy Award-winning filmmaker Roger Ross Williams debuted his newest film, "God Loves Uganda", at the Sundance Film Festival over the weekend. The documentary takes a close look at the relationship between Christian missionaries and homophobia in Uganda, including the country's controversial "Kill The Gays" bill. In an interview with Queerty, Williams states that Ugandan pastors ostracize gays, single mothers and rape victims, all in the name of God.
Catholic News Agency: Vatican hopes to resume accepting credit card payments
With credit card transactions suspended in Vatican City since the new year, three-way talks are due to be held among the stakeholders on Jan. 25 to help resolve the situation. "The parties have resumed work and in the course of next week there will be a technical meeting," the Italian wire service ANSA was told Jan. 17. Italy's central bank, the Bank of Italy – analogous to America's Federal Reserve – refused to authorize Deutsche Bank Italia to transact foreign credit cards in tiny city-state beginning Jan. 1.
Huffington Post: Graffiti Church: Artist Hense Gives Place Of Worship A Wildly Colorful Makeover
We can certainly appreciate the beauty in the classical aesthetic that so often characterizes sites of religious observance. But sometimes even traditional venues need a radical makeover. Graffiti artist Hense did just that to a former church in Washington D.C.'s up-and-coming arts district. The artist got to work with the help of a small crew, using rollers, brushes, spray paint, inks, acrylics, mops, enamels and paint sprayers to cover every inch of the edifice in popping hues. After several weeks, the white church was transformed into a rainbow splattered objet d'art.
Join the conversation…
King: Obama MLK Bible use 'heartwarming'
Bernice King, daughter of Martin Luther King Jr., on of President Obama using her father's Bible for his inauguration.