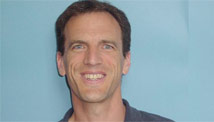 Editor's note: Arri Eisen, PhD., is professor of pedagogy at Emory University's Center for Ethics, Department of Biology and Graduate Institute of the Liberal Arts. Carlton D. Mackey, who took the accompanying photographs, is the director of the Ethics & the Arts Initiative at the Emory University Center for Ethics.
By Arri Eisen, Special to CNN
Monday was Martin Luther King Day. Monday, Barack Obama was inaugurated president for the second time.
This was one of the few glimmers of hope held up by many of the Palestinians I met with at the turn of the year in the West Bank: "Who would have thought in Martin Luther King's day that you would now have a black president? If that can happen in the U.S., then maybe one day there can be peace here."
I spent 10 days in Jordan, Israel and the occupied territories on a "journey of reconciliation" my university sponsored, with a dozen other Americans — I the only Jew among them — meeting with Israeli and Palestinian leaders. FULL POST