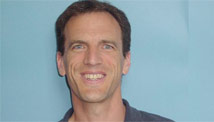 Editor's note: Arri Eisen, PhD., is professor of pedagogy at Emory University's Center for Ethics, Department of Biology and Graduate Institute of the Liberal Arts. Carlton D. Mackey, who took the accompanying photographs, is the director of the Ethics & the Arts Initiative at the Emory University Center for Ethics.
By Arri Eisen, Special to CNN
Monday was Martin Luther King Day. Monday, Barack Obama was inaugurated president for the second time.
This was one of the few glimmers of hope held up by many of the Palestinians I met with at the turn of the year in the West Bank: "Who would have thought in Martin Luther King's day that you would now have a black president? If that can happen in the U.S., then maybe one day there can be peace here."
I spent 10 days in Jordan, Israel and the occupied territories on a "journey of reconciliation" my university sponsored, with a dozen other Americans — I the only Jew among them — meeting with Israeli and Palestinian leaders.
We met with Vera Baboun, the newly elected and first-ever female mayor of Bethlehem, a small city in the West Bank. The mayor told us she earned her degree in African-American literature at the Hebrew University; she was inspired by Toni Morrison and Alice Walker. Like many of the Palestinian political leaders in the West Bank, she is Christian. She is a mother of five; her husband was detained by the Israelis for three years and died soon after his release. Just outside her office, across the square, Jesus was born.
As we stand in the lobby saying goodbye to the mayor, a full-sized picture of Yasser Arafat, waving and smiling at me. In the world I grew up in, the late Palestinian leader was considered nothing but a Jew-killer, a terrorist.
Take everything that is good in humans and everything that is bad, mix it together, pour it in a vat of irony and then boil it down and stick it in one small area. This is the Middle East.
As we leave Bethlehem, the "separation barrier" — tall, thick concrete walls topped with gnarly wires cutting through the land like a knife — is on our left. On our right, says our guide, is the valley where the shepherds were told by the angels of Jesus' birth. As we cross through the checkpoint, one of 500 in the West Bank, I turn and look back to see a huge red sign warning that it's illegal for Israelis to enter Bethlehem – as well as dangerous to their lives.
I think of another sign we saw earlier that day. We had driven our bus up a good road that led to a settlement — full of Jews, surrounded by their own fence and guarded gate — and then took a ragged road as far as we could, up to the boulders strewn across it. We got out and walked the wind-whipped path to the Tent of Nations, 100 acres owned by Daoud, a Palestinian with a deed for this land that dates to 1916. The sign on entering Daoud's property: "We refuse to be enemies." He fights as MLK would; his right to the land has been tied up in the Israeli courts for more than two decades. When Daoud puts up tents for a summer camps he runs for kids from Bethlehem, he is issued demolition orders for them. He sees swimming pools in the settlements, but his water and electricity are cut off; he collects his own rain water and produces his own solar power.
These were not the stories I was told. I was raised in the classical Jewish American Zionist narrative of black and white, good and evil. Seeing the endless stream of evangelical Christians and Jews on birthright trips from all over the world touring through Jerusalem, I want to stop and shake them and tell them what they're missing, what I wasn't told.
It's not that the Palestinians are angels. When the Israelis built the separation barriers, the suicide bombings terrorizing Israeli citizens stopped. I had dinner with an old friend, an American who had moved to Israel decades before. She spoke of gas masks and bomb shelters and of fear for her daughter, who is in the army guarding a West Bank settlement.
In Jerusalem, I walk out of the Church of the Nativity with our Palestinian guide Nabeel, one of 42 allowed to enter the city (on a six-month renewable permit). He walks with a limp. I tell him, "I now know three men with your name, one from Pakistan, one from Lebanon and now you." He smiles. "What is your name again?" he asks. "I'm glad you're on the trip. You know, in America, outside, I have Jewish friends, but here ..."
At the place where Jesus was buried, the Church of the Holy Sepulchre, bells compete in aural space with Muslim prayers over loudspeakers. Our guide shows us a side entrance for black Christians who at one time weren't allowed to use the main entrance. We take it and wind upward. On the roof of the church, here in the middle of the Old City of Jerusalem, a group of African monks has set up their own village!
At the Wailing Wall, small birds have taken up residence in a very resilient plant that grows from its ancient bricks. The birds look out at me, at the man holding his iPhone to the wall so a distant friend can pray into its mortar, at the Israeli soldiers completing their training and swearing to die for their country before this last remnant of the second Temple, at the masses of praying men and women — the women in a smaller area, separated from the men and further from the holiest part of the Wall. I am humbled. I turn and am struck by a huge sign advertising "bar mitzvahs at the Wall." I wonder what the birds are thinking.
Many, Palestinians and Israelis, talk of how "things have gotten worse the last two years," how peace is not even an issue in this week's Israeli elections.
We meet with a group of young men and women calling themselves Kids for Peace: Palestinians, Christians, Jews, Israelis, Muslims. They get together regularly and share stories; they bring their parents together across the enmity formed by walls and fences. I see my son in them. The oldest one clears his throat. "We have peace in our veins," he says, "We are changing people. We must listen to each other."