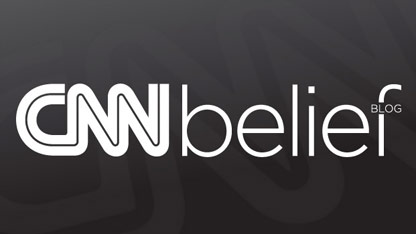 By Arielle Hawkins, CNN
Here's the Belief Blog's morning rundown of the top faith-angle stories from around the United States and around the world. Click the headlines for the full stories.
From the Blog:
CNN: Recounting the nightmares of the Holocaust…
Photographer Maciek Nabrdalik was visiting a Holocaust memorial and museum in Poland when he noticed an obituary posted for one of the survivors. The next day there was another one. "At that moment I realized that we are the last generation who can approach them to talk and ask questions," he said. Since then, he has sat down with more than 40 former camp prisoners to help tell their stories for his ongoing project, "The Irreversible."
CNN: Lawyers for Catholic hospital argue that a fetus is not a person…
Life begins at conception, according to the Catholic Church, but in a wrongful death suit in Colorado, a Catholic health care company has argued just the opposite. A fetus is not legally a person until it is born, the hospital's lawyers have claimed in its defense. And now it may be up to the state's Supreme Court to decide.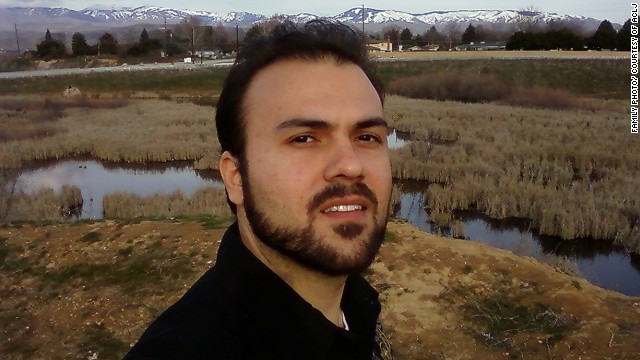 CNN: Iran sentences U.S. pastor to 8 years in prison, group says…
An Iranian judge has sentenced an American Christian pastor to eight years in prison after he was tried for his religious beliefs, a U.S.-based religious group said Sunday. Saeed Abedini was swiftly sentenced by a member of the Islamic Republic's Revolutionary Court, according to the American Center for Law and Justice, an organization founded by television evangelist Pat Robertson. CNN was not immediately able to confirm what went on in the court proceedings.
CNN: 'None' leaders to chart path for more political, cultural power for religiously unaffiliated…
The religiously unaffiliated – the "nones" – have noticed their ranks are growing. And at a meeting Saturday, a group of leaders looked to turn those swelling numbers into workable political and cultural power. It's one of the top priorities of the eighth annual Heads Meeting, which will be held in Atlanta. Some of the nation's most influential leaders, representing various organizations, convened to chart a path forward and discuss the most important issues facing "nones" today.
Photos of the Day: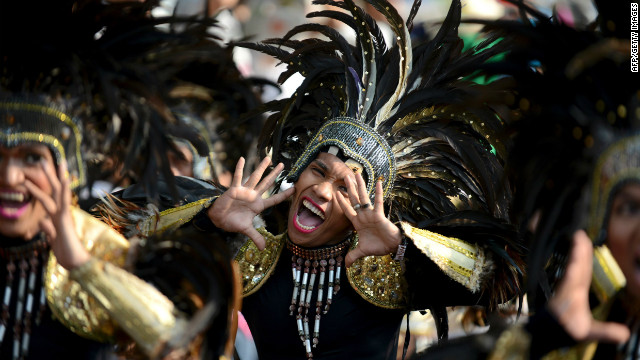 A street dancer performs during the annual Grand Santo Nino Procession in Manila on January 27, 2013. The annual Grand Santo Nino Procession features almost 300 floats with different images of the child Jesus flown in from various parts of the country. The Philippines is Asia's bastion of Catholicism and the Sto Nino feast is one among dozens of religious festivals honoring various saints and religious icons, a legacy of three centuries of Spanish rule across the archipelago.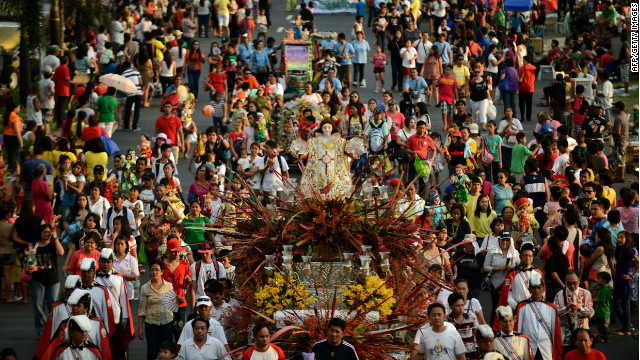 Filipino Christian devotees display their religious icons of the baby Jesus during the annual Grand Santo Nino Procession in Manila on January 27, 2013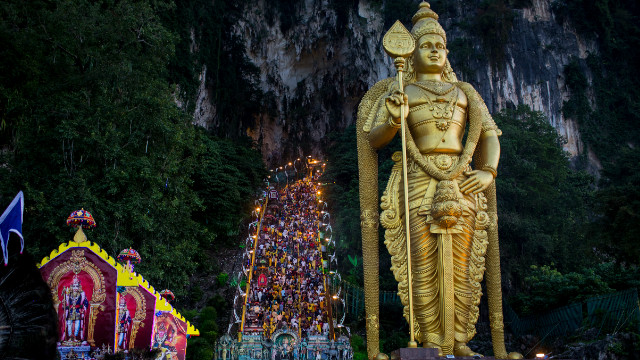 Hindu devotees make their way up the 272 steps to the entrance of the Batu Caves during the Thaipusam procession on January 27, 2013 in Batu Caves, Malaysia. Thaipusam is a Hindu festival celebrated on the full moon in the Tamil month of Thai. The festival marks the birthday of Lord Muruga and also commemorates the day Hindu Goddess Parvati gave her son a lance to defeat the evil demon Soorapadamwhen.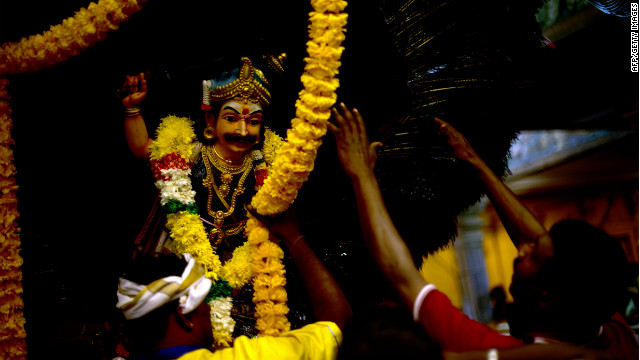 Hindu devotees carry a statue while making their way towards the Batu Caves to perform their religious during the Thaipusam Festival on the outskirts of Kuala Lumpur on January 28, 2013.
Enlightening Reads:
New York Times: In Fight Over Life, a New Call by Catholics…
The March for Life in Washington on Friday renewed the annual impassioned call to end legalized abortion, 40 years after the Roe v. Wade decision. But this year, some Roman Catholic leaders and theologians are asking why so many of those who call themselves "pro-life" have been silent, or even opposed, when it comes to controlling the guns that have been used to kill and injure millions of Americans.
Huffington Post: NYPD Muslim Spying Lawsuit Moves Forward
"I'm laughing. I'm laughing on the phone right now," said Syed Farhaj Hassan. "That's hysterical." That's how Hassan reacted when he heard that the New York City Police Department blames the press for exposing its Muslim surveillance program - and not its own cops for running it. Hassan is the lead plaintiff in an ongoing lawsuit by the non-profit group Muslim Advocates over the NYPD's extension of its spying program into New Jersey. The group dropped its latest filing in the case on Friday.
The Guardian: Russian gay rights activists detained as MPs vote for 'propaganda' bill…
Russian police have detained 20 gay rights campaigners and militant Orthodox Christian activists near parliament as politicians overwhelmingly backed a bill that would ban "homosexual propaganda". Russia's State Duma, the lower house of parliament, voted 388-1-1 for the law that makes public events and the dissemination of information on the lesbian, gay, bisexual and transgender, or LGBT, community to minors punishable by fines of up to $16,000 (£10,000). After two more readings, the bill will have to be signed by President Vladimir Putin.
Religion News Service: Catholic college engages atheism head-on…
Talk about an unlikely course in an unlikely place. The main chapel at Jesuit-run Regis College at the University of Toronto is adorned with stained glass windows, icons of Mary and Joseph, and the Stations of the Cross. The eight-week course, which meets every Wednesday afternoon, is on atheism. Or more precisely, "Responding to 21st-Century Atheism." It's an attempt, says the Rev. Scott Lewis, for people of faith to understand and come to terms with the increasingly muscular secularism and atheism that has arisen in Western societies over the past generation.
Quote of the Day:
On this day, we recall the courage, spirit, and determination of those who heroically resisted the Nazis, exemplifying the very best of humanity. And like these courageous individuals, we must commit ourselves to resisting hate and persecution in all its forms.
–Statement by President Barack Obama on International Holocaust Remembrance Day
Opinion of the Day:
My Take: An American Jew finds MLK – and a new understanding – on the West Bank…
Arri Eisen, PhD. – professor of pedagogy at Emory University's Center for Ethics, Department of Biology and Graduate Institute of the Liberal Arts – says the symbolism of President Barack Obama's inauguration falling on Martin Luther King Day was not lost on many of the Palestinians he met while at the West Bank. "Who would have thought in Martin Luther King's day that you would now have a black president? If that can happen in the U.S., then maybe one day there can be peace here," he heard.
Join the conversation…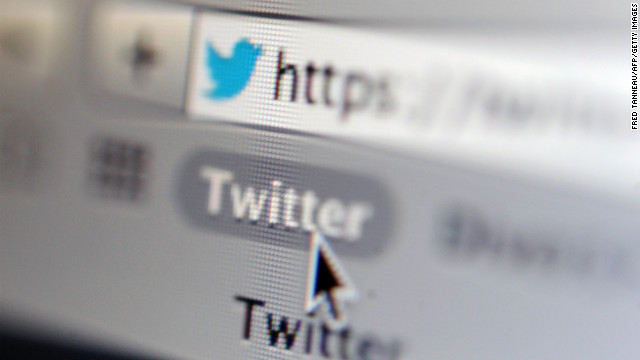 CNN: Twitter must identify racist, anti-Semitic posters, French court says…
For months now, the French-language twittersphere has lit up with a rash of racist, homophobic, and anti-Semitic tweets using the hashtags #UnBonJuif (a good Jew), #SiMonFilsEstGay (if my son is gay), and #SiMaFilleRamèneUnNoir (if my daughter brings home a black guy). Last fall, under pressure from French advocacy group Union of Jewish Students (UEJF), Twitter agreed to remove some offensive tweets. In October 2012, at Berlin's request, Twitter also suspended a German neo-Nazi account based in the city of Hanover, the first time the company had responded to such a government request.