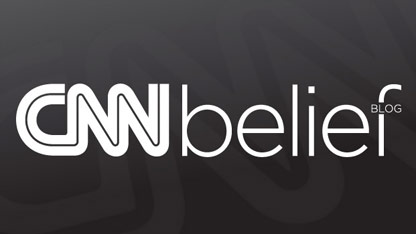 By Arielle Hawkins, CNN
Here's the Belief Blog's morning rundown of the top faith-angle stories from around the United States and around the world. Click the headlines for the full stories.
Belief on TV:
Tweet of the Day:
[tweet https://twitter.com/HuffPostRelig/status/296082739994689536%5D
Photo of the Day:

Photo credit: TANG CHHIN SOTHY/AFP/Getty Images
Cambodian Buddhist monks sit during a prayer ceremony in front of the Royal Palace in Phnom Penh on January 26, 2013. Tens of thousands of Cambodian Buddhist monks and people gathered to pray for the late former King Norodom Sihanouk, who will be cremated on February 4, 2013.
Enlightening Reads:
Reuters: Russia to rework bill on offending religion
The Russian government asked parliament on Sunday to amend a bill that would set jail terms for "offending religious feeling" – a measure lawmakers proposed after last year's Pussy Riot protest at a Moscow cathedral. In a statement issued on International Holocaust Remembrance Day, the government suggested existing legislation, if altered, might suffice to protect faith communities and seemed to question the need for the bill; critics have said it may harm Jews, Muslims and others outside the Russian Orthodox Church that President Vladimir Putin has been anxious not to alienate.
U.S. Catholic: Catholic samba group turns parade into procession after nightclub fire
A Catholic samba group in Rio de Janeiro changed its parade plans after the nightclub fire that killed more than 230 people, most of them students from the local university in Santa Maria. The Catholic samba block group known as Revelry for Christ was scheduled to parade through downtown Rio Jan. 27. Instead, the group turned its parade into a religious procession, with approximately 30,000 would-be party-goers singing Catholic hymns and making their way to Rio's metropolitan cathedral, where Archbishop Orani Tempesta celebrated Mass.
The Jewish Daily Forward: Landmark Synagogue Seeks Right to Demolish Itself
With its imposing blocklike twin towers and sober neo-Gothic design, the synagogue at 60 Norfolk Street on Manhattan's Lower East Side has stood like a sentry at its present site since 1850 — long enough to earn landmark status from the city's Landmarks Preservation Commission. But now, this synagogue's own congregation is seeking its destruction. Congregation Beth Hamedrash Hagadol, considered to be the oldest Russian Jewish congregation in the United States, is looking to reverse the landmark status of the venerable structure in which it once prayed in order to demolish it and make way for a multi-use development.
Huffington Post: 7 Things About Prophet Muhammad: A Clarification
In her recent piece, "7 Things That May Surprise You About Muhammad," author Lesley Hazleton offers unique insights into Prophet Muhammad's life. Giving credit where it is due, I've enjoyed Hazleton's TED talk on Prophet Muhammad, and many of her writings on Islam. In fairness, however, several of her "7 Things" are incorrect. This article mentions and clarifies these matters.
The Guardian: The church's sold-out CD proves silence is golden
The news that a CD containing half an hour of silence recorded in a Sussex church has sold out of its first pressing, and that the church is now taking orders from as far away as Ghana, seems a little baffling. "In this day and age, everybody seems to live busier, noisier lives – people sometimes like to sit down and just have a bit of peace and quiet for a little while," suggested Ronald Byng, the member of the congregation at St Peter's, East Blatchington who came up with the idea of recording in the church, although precisely how a CD of silence is supposed to blot out the relentless noise of everyday life remains unexplained.
BBC: Richard Dawkins and Rowan Williams booked for Cambridge debate
Richard Dawkins and Rowan Williams are to discuss the role of religion at a Cambridge Union debate. Prominent atheist Prof Dawkins and the former Archbishop of Canterbury will discuss whether "religion has no place in the 21st Century" on Thursday. They were involved in a public discussion at Oxford University last year. Ben Kentish, president of the union, said it should be a highlight of the debating society's 200-year history.
The Jerusalem Post: Student turns Holocaust survivors' words into song
As the granddaughter of Holocaust survivors, 22- year-old Bar-Ilan University student Naama Winetraub has always found the Shoah to be an important and moving subject in her life. This is why she has decided to take on a special project in the hope of "bridging between the generations of the Holocaust and Israel's future generations." The initiative, a series of songs composed entirely of messages from the Holocaust generation, began after Winetraub came to a significant realization during her summer break last year: "My generation is the last generation that can still talk to people who lived through the Holocaust," she told The Jerusalem Post.
Join the conversation…
My Take: An American Jew finds MLK – and a new understanding – on the West Bank…
Arri Eisen, PhD. – professor of pedagogy at Emory University's Center for Ethics, Department of Biology and Graduate Institute of the Liberal Arts – says the symbolism of President Barack Obama's inauguration falling on Martin Luther King Day was not lost on many of the Palestinians he met while at the West Bank. "Who would have thought in Martin Luther King's day that you would now have a black president? If that can happen in the U.S., then maybe one day there can be peace here," he heard.