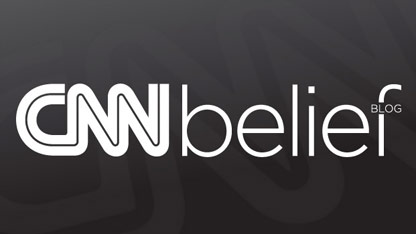 By Arielle Hawkins, CNN
Here's the Belief Blog's morning rundown of the top faith-angle stories from around the United States and around the world. Click the headlines for the full stories.
From the Blog: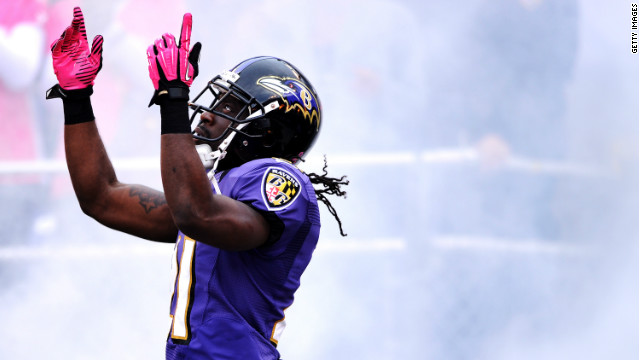 CNN: Poll: Quarter of Americans say God influences sporting events
With millions of Americans set to watch the Super Bowl on Sunday, a new survey finds more than a quarter of Americans believe that God "plays a role in determining which team wins" at sports events. The survey by the Public Religion Research Institute also found that more than half of Americans believe "God rewards athletes who have faith with good health and success."
CNN: Netanyahu cartoon sparks anger, Murdoch says sorry
Rupert Murdoch has apologized for a "grotesque, offensive" cartoon of Israeli Prime Minister Benjamin Netanyahu published in Britain's Sunday Times. The cartoon by Gerald Scarfe depicts Netanyahu atop an incomplete brick wall with screaming Palestinians and body parts in the mortar. Netanyahu is holding what appears to be a bloody builder's trowel and the wall's mortar is colored red. The wording beneath reads: "Israeli Elections, Will Cementing Peace Continue?" The cartoon was published on Holocaust Memorial Day on Sunday and prompted complaints that it was anti-Semitic and insensitive.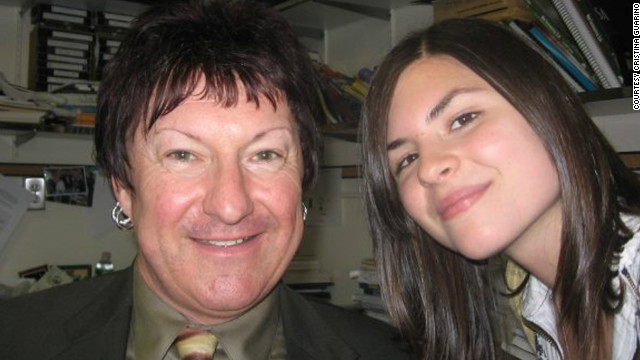 CNN: Transgender teacher sues Catholic prep school for alleged discrimination
Mark Krolikowski has shoulder-length brown hair. He likes to wear multiple earrings and French manicure his nails. Students call him Mr. K. Krolikowski, 59, taught for 32 years at St. Francis Preparatory School, a 150-year-old Catholic institution in Queens, New York. Until August. That's when the school laid him off. He alleges that he was discriminated against because he is transgender and that the school's attitude toward him changed in the eight months after he came out.
Tweet of the Day:
[tweet https://twitter.com/jbarooah/status/296488977396027394%5D
Photos of the Day: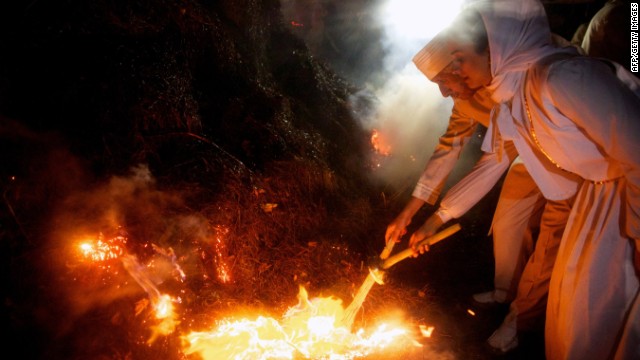 Iranian Zoroastrian priests, Moubad Rashin Jahangir and Moubad Henghami (L) set firewood ablaze in celebration of the annual Zoroastrian Sadeh festival in a western suburb of Tehran on January 29, 2013. Sadeh, is an ancient Persian festival that is celebrated by setting a huge bonfire to honor fire and to defeat the forces of darkness, frost, and cold. Sadeh means 'hundred' and refers to one hundred days and nights past the end of summer.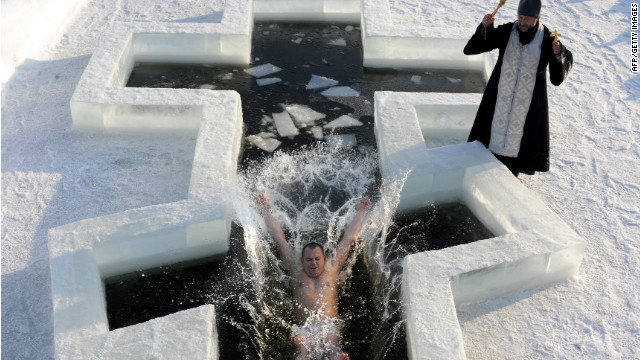 A Belarus Orthodox believer plunges into icy waters as a priest blesses him on the eve of the Epiphany holiday in Pilnitsa some 30 km outside Minsk, on January 18, 2013. Thousands of believers jumped into holes cut in ice, braving freezing temperatures, on January 18 and early on January 19 to mark Epiphany, when they take part in a baptism ceremony.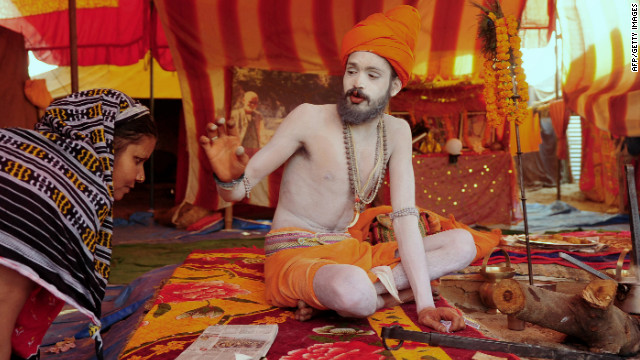 An Indian Sadhu gives blessings as he sits outside the camp during the Maha Kumbh festival at Sangam, the confluence of the rivers Ganges, Yamuna and mythical Saraswati in Allahabad on January 29, 2013. The Kumbh Mela in the Indian town of Allahabad will see up to 100 million worshippers gather over 55 days to take a ritual bath in the holy waters, believed to cleanse sins and bestow blessings.
Enlightening Reads:
Reuters: Radical Islamists fleeing Timbuktu leave legacy of destruction behind them
The burning of a library housing thousands of ancient manuscripts in Mali's desert city of Timbuktu is just the latest act of destruction by radical Islamist fighters who have spent months smashing graves and holy shrines in the World Heritage site. "It was one of the greatest libraries of Islamic manuscripts in the world," said Marie Rodet, an African history lecturer at London's School of Oriental and African Studies. "It's pure retaliation. They knew they were losing the battle and they hit where it really hurts," she told Reuters.
Reuters: Analysis – Sunni discontent and Syria fears feed Iraqi unrest
Across Iraq's western desert, thousands of Sunni Muslims block highways, chant and pray in protests against Shi'ite Prime Minister Nuri al-Maliki that grow more defiant by the day. In Iraqi cities like Ramadi and Falluja, where tribal ties are strong, many Sunnis have harboured a sense of marginalisation ever since Saddam's fall and the Shi'ite majority's empowerment.
Religion News Service: Arkansas Senate OKs guns in churches
The Arkansas Senate has passed a bill that lifts a ban on carrying concealed weapons in church. The proposal, which goes to the Arkansas House for consideration, would allow churches to decide which, if any, worshippers with concealed carry permits can bring their firearms inside.
NBC: Thousand Oaks Christian School Files Religious Liberty Lawsuit Against Former Teachers
A Christian school in Thousand Oaks is suing two former teachers who threatened a lawsuit over the school's requirement to provide proof of faith. When the Godspeak Church bought Little Oaks Elementary in 2009, it started requiring employees to fill out questionnaires which asked whether they attended church, which church they attended and what the pastor had to say about their beliefs. Coulson said Lynda Serrano and Mary Ellen Guevara received their questionnaires last summer. After they refused to fill out the form, they were not rehired.
Religion News Service: Pope Benedict XVI says lack of 'faith' could be used in marriage annulments
Pope Benedict XVI has asked the Vatican's highest appeals court to consider reviewing church rules on marriage annulments — a statement that may signal a change in tone more than a change in substance. Speaking on Saturday (Jan. 26) to the members of the tribunal of the Roman Rota, Benedict said that "lack of faith" on the part of the spouses can affect the validity of a marriage.
Join the conversation…
CNN: Case fuels debate over when life begins
A Catholic Church-affiliated hospital used a surprising argument to defend itself in a lawsuit.