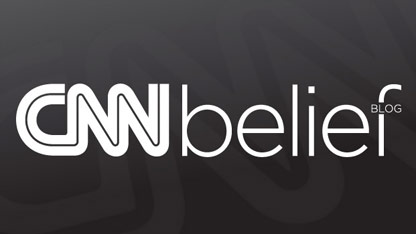 By Arielle Hawkins, CNN
Here's the Belief Blog's morning rundown of the top faith-angle stories from around the United States and around the world. Click the headlines for the full stories.
From the Blog: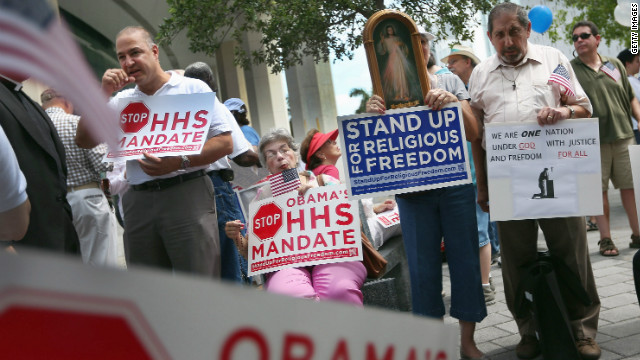 CNN: Opt out option expected for religious insurers who oppose contraceptives
Religiously affiliated organizations will be able to opt out of providing their employees with insurance coverage for contraceptives under updates to an Obama administration mandate that the Department of Health and Human Services is expected to unveil on Friday, according to two sources.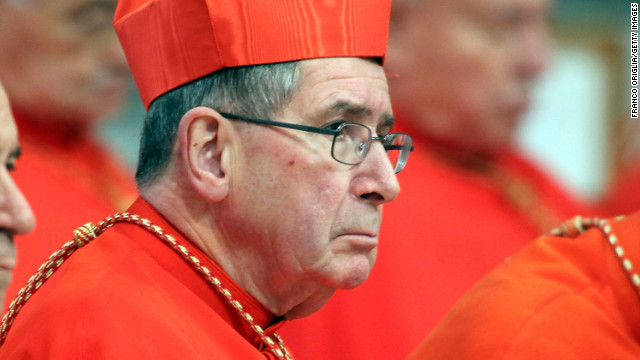 Archbishop Jose H. Gomez chastised his predecessor, now retired Cardinal Roger Mahony (above), for shortcomings after victims came forward during his tenure.
CNN: Files may reveal what the Catholic Church in Los Angeles knew about sex abuse
A California judge has forced the Archdiocese of Los Angeles to release some 12,000 pages of church documents revealing how it handled allegations of priest sexual abuse. There were many – 192 priests and bishops were named in litigation, the archdiocese said. "The cases span decades," Archbishop Jose H. Gomez said in a statement Thursday. Some go back to the 1930s.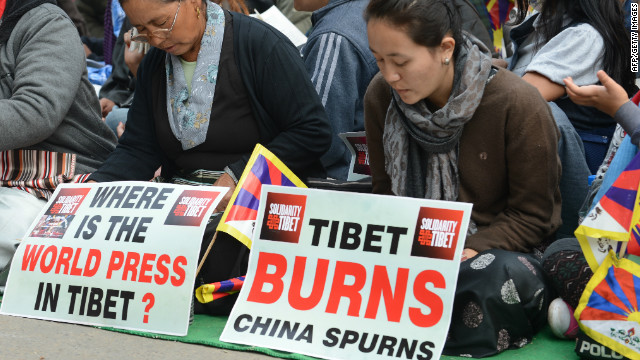 CNN: Heavy sentences in China for 2 Tibetans over self-immolations
A court in southwestern China has given heavy sentences to two ethnic Tibetans convicted of murder for "inciting" people to set themselves of fire, state media reported Thursday. Self-immolation has become a dramatic and harrowing form of protest in recent years for ethnic Tibetans unhappy with Chinese rule. Beijing has taken a tough line on the protesters and their associates, accusing the Dalai Lama, the exiled Tibetan spiritual leader, of fomenting unrest inside Chinese borders.
Tweet of the Day:
[tweet https://twitter.com/publicreligion/status/297027888308420608%5D
Photos of the Day:
.                       

.               Photo credit: ACQUES DEMARTHON/AFP/Getty Images
A picture taken on January 31, 2013 shows a new bell baptized 'Jean Marie' displayed upon its arrival among nine new bells, in front of Paris' Notre-Dame Cathedral in Paris. 'Jean Marie' weighs 782 kilograms and plays a A sharp note.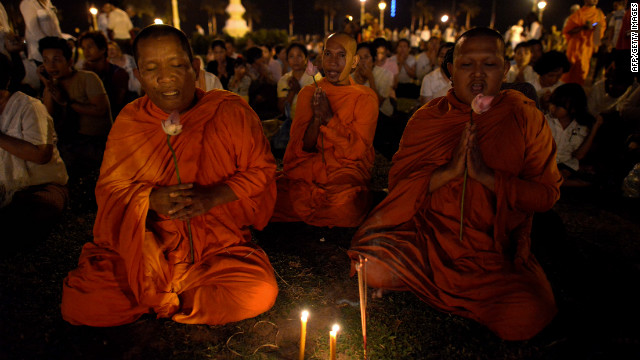 Cambodian monks pray for the late former King Norodom Sihanouk in front of the Royal Palace in Phnom Penh on January 31, 2013 ahead of a lavish funeral procession on February 1.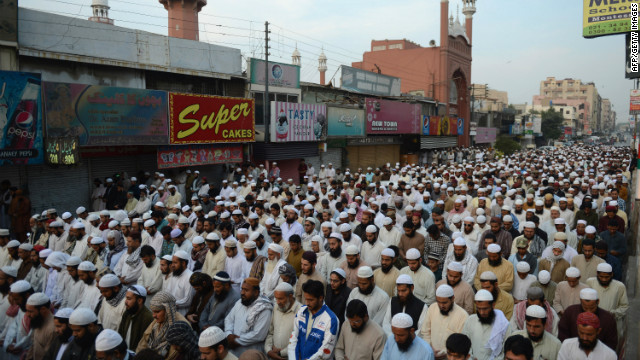 Pakistani seminary students and people offer funeral prayers for top cleric, Abdul Majeed Deenpuri, 60, who was gunned down in a shooting, in Karachi on January 31, 2013. A top cleric from one of the largest Muslim seminaries in Pakistan was shot dead Thursday, with at least nine other people killed in bombs and shootings in Karachi in the last 24 hours, officials said.
Enlightening Reads:
Huffington Post: Gays Can Be Good Parents, But Same-Sex Marriage Is Still Unjust, Says U.K. Catholic Church
As the U.K. government prepares for its first-ever vote on marriage equality, the Catholic Church in England and Wales conceded in a recent statement that gay couples can make good parents; however, the Church, which is vehemently opposed to same-sex unions, maintained that gay marriage is "unjust" and should not be legalized.
Religion News Service: Vatican admits it doesn't fully understand youth culture
The Vatican's culture ministry warned on Thursday (Jan. 31) that the Catholic Church risks losing future generations if it doesn't learn how to understand young people, their language and their culture. The Pontifical Council for Culture invited sociologists, web experts and theologians to a three-day, closed-door event on Feb. 6-9 aimed at studying "emerging youth cultures."
The Guardian: Four US states considering laws that challenge teaching of evolution
Four US states are considering new legislation about teaching science in schools, allowing pupils to be taught religious versions of how life on earth developed in what critics say would establish a backdoor way of questioning the theory of evolution. Fresh legislation has been put forward in Colorado, Missouri and Montana. In Oklahoma, there are two bills before the state legislature that include potentially creationist language.
Reuters: Suit claiming Hebrew Nat'l hot dogs not kosher dismissed
ConAgra Foods Inc has won the dismissal of a lawsuit filed by consumers claiming the company's Hebrew National hot dogs and other products are not kosher. U.S. District Judge Donovan Frank in St. Paul federal court ruled on Thursday that he does not have jurisdiction over a dispute that he described as "intrinsically religious in nature."
Boston Globe: Catholic event cancels talk by Islam critic
The Roman Catholic Diocese of Worcester rescinded an invitation Wednesday to Robert Spencer, a Catholic whose work depicts Islam as an inherently violent religion, to speak at its annual Catholic Men's Conference in March. The invitation was withdrawn after Muslims in Massachusetts expressed concerns to the diocese about the appearance of Spencer, scheduled to be a featured speaker at the DCU Center on March 16.
Join the conversation…
CNN: Unholy details of a religious cult
CNN's Brooke Baldwin talks to Rafael Romo about a religious cult whose members were believed to be victims of sex slavery.