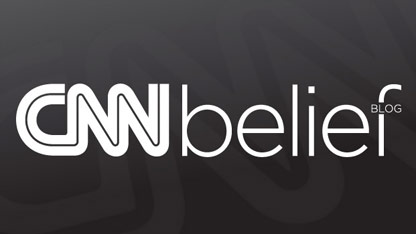 By Arielle Hawkins, CNN
Here's the Belief Blog's morning rundown of the top faith-angle stories from around the United States and around the world. Click the headlines for the full stories.
From the Blog:
CNN: A killing, a life sentence and my change of heart
Jeanne Bishop is the sister of Nancy Bishop Langert, who, along with her husband and their unborn child, was shot to death by a juvenile. Since the murder of her family members, Jeanne Bishop has been an advocate for gun violence prevention. Through God she learned to forgive her sister's killer, and is now for abolition of the death penalty. Bishop is a criminal defense attorney in Chicago.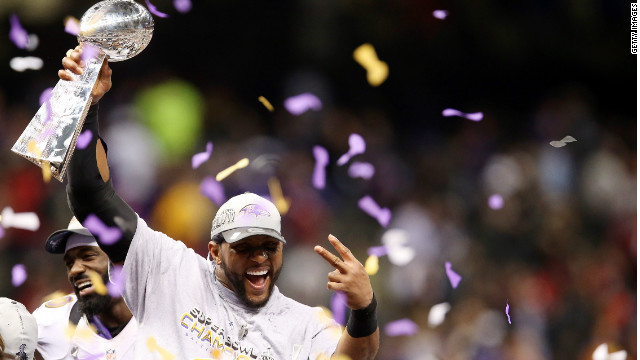 CNN: Amid 'storybook' ending, Ray Lewis is still controversial
It's not hard to find Ray Lewis in prayer. You might catch a glimpse of it on the sidelines before a game. In the locker room. Even on the cover of Sports Illustrated – the muscular Baltimore Ravens linebacker standing bare-chested in a swimming pool, his palms pressed together. To some, Lewis' frequent expressions of faith are the marks of a life redeemed, a long 13-year journey from murder accusations – later dropped by prosecutors – in the death of two men hours after the 2000 Super Bowl in Atlanta. But for others, the show of faith is little more than an act.
CNN: Quarterback's next play: Going long with the Bible
Ask Dylan Thompson to name his career highlights, and fans might expect to hear about one of his big moments as South Carolina's backup quarterback – like the time he led the Gamecocks to victory over rival Clemson, or when he threw the game-winning touchdown with 11 seconds left in the Outback Bowl. But while Thompson said he's proud of his team's accomplishments as well as his own, nothing really compares to what happened to him off the field his freshman year. "Being saved and dedicating my life to Christ is actually the greatest thing that's ever happened to me," Thompson said.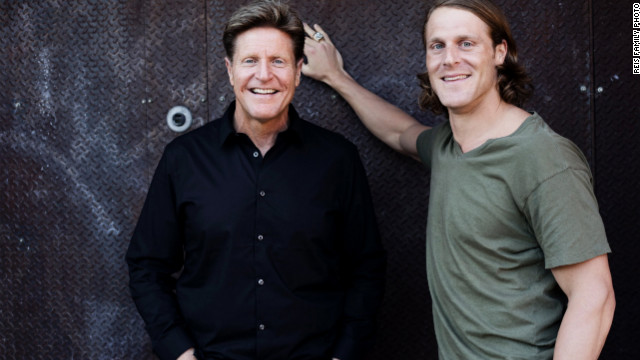 CNN: Former Saint and Super Bowl great discusses new book, the big game, father's struggles and God
It was only three years ago that Reis was playing Super Bowl XLIV for the New Orleans Saints. He burst into the national spotlight with one unusual, but game-changing play, an onside kick recovery that surprised the opposition and many say paved the path for the Saints' 31-17 victory over the Indianapolis Colts. It was an unlikely position for a kid who grew up in a broken family, with a father who was in and out of his life and addicted to sex and alcohol. Reis broke through the obstacles to succeed, he says, in part by finding God in high school.
Tweet of the Day:
[tweet https://twitter.com/HuffPostRelig/status/298234569948278786%5D
Belief on TV:
Photos of the Day: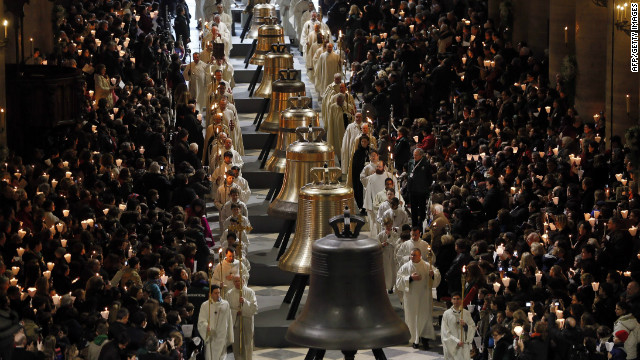 People attend a ceremony to inaugurate nine new church bells on February 2, 2013 at Notre-Dame de Paris Cathedral in Paris. Hundreds of pupils attend the ceremony during a jubilee.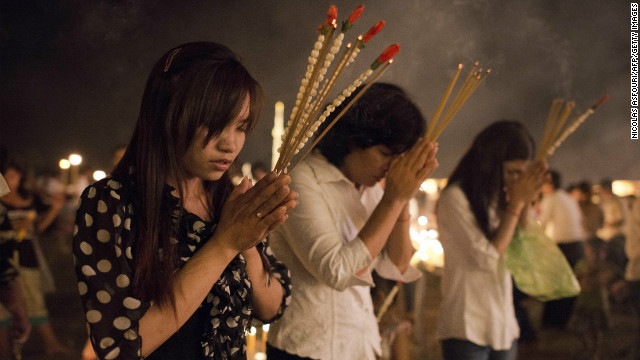 Cambodians prayed for the late former King Norodom Sihanouk in front of the Royal Palace on Friday, as a sea of mourners filled the streets.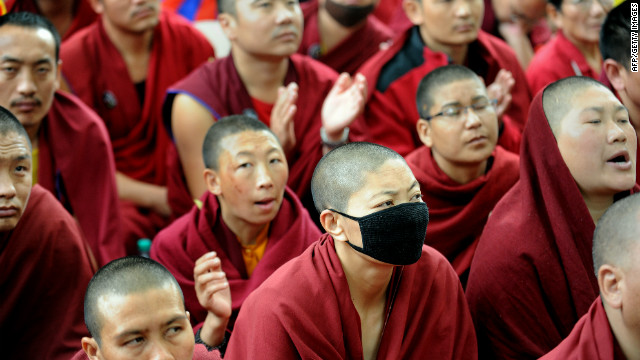 Buddhist monks, nuns and activists attend a protest rally in New Delhi on February 2, 2013. The Tibetan government in exile launched a Solidarity with Tibet Campaign 2013, as Tibetans continue to self-immolate calling for freedom in Tibet.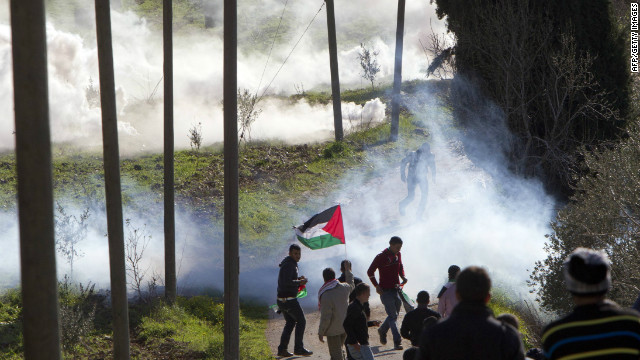 Palestinian protesters hold flags amid smoke of tear gas during clashes with Israeli soldiers as Palestinians set up a new camp to protest against Jewish settlements near the West Bank village of Burin on February 2, 2013.
Enlightening Reads:
Religion News Service: Vatican shoots down claim that Iran backed John Paul assassination attempt
The Vatican on Friday (Feb. 1) dismissed a claim by the man who tried to kill Pope John Paul II that the assassination attempt had been ordered by Iran's Ayatollah Ruhollah Khomeini. Mehmet Ali Agca makes the claim in his latest autobiography, "Mi avevano promesso il Paradiso," ("They Promised Me Paradise") released in Italy on Thursday. Turkish-born Agca shot and wounded John Paul in St. Peter's Square on May 13, 1981. He was released from prison in 2010.
Tablet Magazine: Ed Koch on His Life and His Judaism
Back in 2011, Andrew Marantz had a fascinating chat with Mayor Ed Koch, who passed away earlier this morning. In it, Koch talked about his love for the New York he ruled over, his love of Israel, and his Judaism. Here's a small excerpt.
New York Times: Seeing Darwin Through Christian Eyes? It All Depends on the Christian
On Jan. 22, Rush D. Holt, a Democrat who represents central New Jersey's 12th Congressional District, introduced a resolution designating Feb. 12, 2013 — Charles Darwin's 204th birthday — as Darwin Day, "recognizing the importance of science in the betterment of humanity." Mr. Holt, a nuclear physicist by training, would probably not have the support of his colleague Paul Broun, a Republican from Georgia's 10th Congressional District. Representative Broun, a doctor, is famous among science lovers for having told the Liberty Baptist Church Sportsman's Banquet last fall that "all that stuff I was taught about evolution and embryology and the Big Bang theory, all that is lies, straight from the pit of hell." Evolution, he added, is one of those "lies to try to keep me and all the folks who were taught that from understanding that they need a savior." Two congressmen, two Christians and two very different views of the man who in 1859 published "On the Origin of Species."
Reuters: Church should have more control over Russian life: Putin
President Vladimir Putin said on Friday the Orthodox Church should be given more say over family life, education and the armed forces in Russia, as he celebrated the leadership of its head Patriarch Kirill. Faith runs deep in Russia after the fall of the officially atheist Soviet Union and Putin has looked to the largest religion in Russia for support since he began his third term as president after a wave of protests against his rule.
The Jewish Daily Forward: Advocates for Religious Pluralism in Israel Buoyed by Election Results
Proponents of religious pluralism in Israel are in a jubilant mood these days, saying that the surprise results of the January 22 elections may lead to some of the momentous changes they have been seeking. When the Yesh Atid ("There Is a Future") party emerged as the second-largest faction, many saw it as a long-overdue message from the electorate that Israel's Orthodox-favoring religious status quo needs to change. In a political culture normally dominated by foreign policy, it is rare to see the triumph of a party so focused on domestic issues.
The Times of India: Buddhist conclave digs into excavation prospect
Experts from India and abroad on Friday began churning Odisha's rich Buddhist heritage at Udayagiri, about 85 km from here in Jajpur district, raising hopes of fresh initiatives for major excavations in the state. Though the three-day international meet is aimed at showcasing the state's Buddhist treasure with a view to attract more tourists, experts are of the view that the goal cannot be achieved unless more ancient sites are brought to light and that can be possible only if the Archaeological Survey of India (ASI) or its state counterpart takes up major excavations.
Opinion of the Day: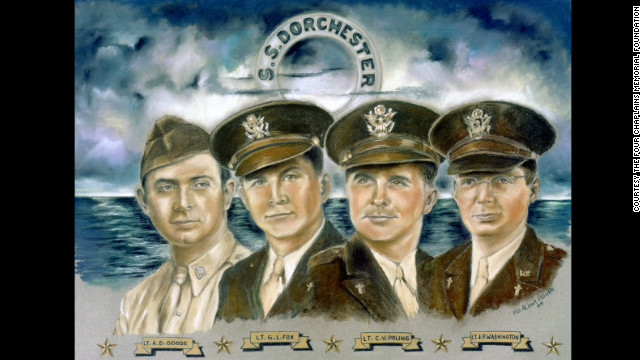 CNN Opinon: Real heroes: four died so others might live
While you watch the Super Bowl 'heroes' today, remember the four military chaplains who on this day in 1943 selflessly ushered soldiers on a sinking ship to safety, Bob Greene says.
Join the conversation…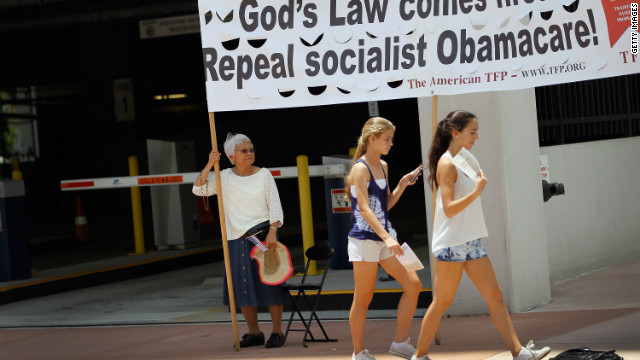 CNN: Opt out option expected for religious insurers who oppose contraceptives
Religiously affiliated organizations will be able to opt out of providing their employees with insurance coverage for contraceptives under updates to an Obama administration mandate that the Department of Health and Human Services is expected to unveil on Friday, according to two sources. In March, after an uproar among religious institutions that didn't want to pay for contraceptives, the Obama administration offered several policy suggestions that would require the administrator of the insurance policy, not the religious institution or the insurer, to pay for contraception coverage and invited comment on those proposals.