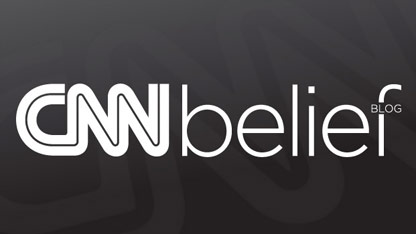 By Arielle Hawkins, CNN
Here's the Belief Blog's morning rundown of the top faith-angle stories from around the United States and around the world. Click the headlines for the full stories.
From the Blog: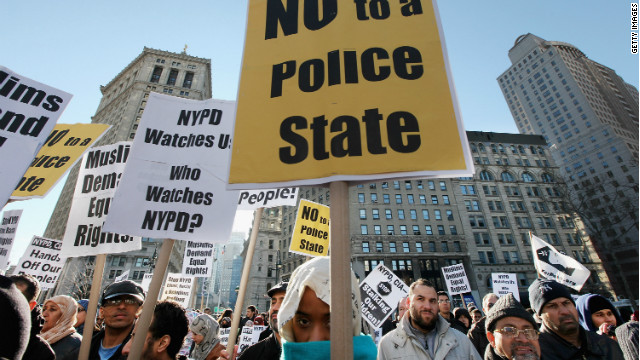 CNN: Lawyers seek to limit New York police surveillance of Muslims
Civil rights lawyers filed papers in federal court Monday seeking to prohibit the New York Police Department's surveillance of Muslim communities when there is no evidence that they are linked to terrorism or other illegal activities. The department's demographics unit – or zone assessment unit – was put together with the CIA's help after the September 11, 2001, attacks. The unit has acknowledged that it engaged in monitoring that included Muslim-owned business and mosques across the New York region.
CNN: Saudi Islamist preacher on trial in daughter's slaying
Outrage is mounting in Saudi Arabia about the case of a 5-year-old girl who died after allegedly being beaten and tortured by her father, who activists say is an Islamist preacher. Activists say the girl's father, Fayhan Al-Ghamdi is an Islamist evangelist popular in Saudi Arabia for his televised appearances and for speaking on air about the rewards of repenting to God. But they also say he only fancies himself as a cleric and is not recognized by the clerical establishment.
CNN: Catholic hospital says it was 'morally wrong' to argue fetus is not a person
A Catholic hospital in hot water for claiming in a Colorado court that a fetus is not a person backtracked on Monday, saying it was "morally wrong" to make the argument while defending itself in a wrongful death lawsuit. The flip-flop concerns the case of Lori Stodghill. She was 28 weeks pregnant with twins when she went to the emergency room of St. Thomas More Hospital in Canon City, Colorado, vomiting and short of breath. She went into cardiac arrest in the lobby and died. That was New Year's Day 2006.
Photos of the Day:
.                      

.                    Photo credit: NARINDER NANU/AFP/Getty Images
Indian Baba 'Avtar' Singh, a member of the traditional Sikh religious warriors, wearing an oversized 500 meter-long turban, pays his respects at The Golden Temple in Amritsar on February 4, 2013. The most visible symbol of Sikh pride and identity, the turban is an eight-metre (26-foot) piece of cloth, used by Sikh men to manage the long hair which their religion forbids them from cutting.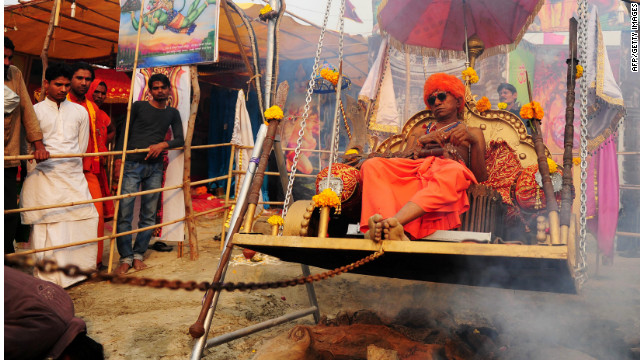 An Indian sadhu holy man sits on a swing of nails during the Maha Kumbh festival in Allahabad on February 4, 2013. The Kumbh Mela in the town of Allahabad will see up to 100 million worshippers gather over 55 days to take a ritual bath in the holy waters, believed to cleanse sins and bestow blessings.
Enlightening Reads:
Reuters: German Catholic Church may back some morning-after pills after cardinal's rethink
Germany's Catholic Church may approve some so-called morning-after pills for rape victims after a leading cardinal unexpectedly announced they did not induce abortions and could be used in Catholic hospitals. Cardinal Joachim Meisner of Cologne, an ally of German-born Pope Benedict, changed his policy after two Catholic hospitals refused to treat a rape victim because they could not prescribe the pill, which is taken after sex to avoid pregnancy.
Aljazeera: First Muslim college in the US
A Muslim college in the United States is the first of its kind, which mission is to join Islamic scholarship with the Western academic emphasis on free inquiry and developing critical intellectual capacities. Zaytuna College in Berkeley California is a fledgling institution with only 31 students, operating out of space rented from a Baptist seminary.
Al Jazeera's Rob Reynolds reports from California.
Reuters: Ministers urge religious chiefs to oppose genital mutilation
Religious leaders must convince women carrying out female genital mutilation that it is not required by scripture and it can cause infection, infertility or even death in young girls, African ministers said on Monday.
Tablet Magazine: The Brief History of Jews and the Super Bowl
Seeing a Jewish player in the National Football League these days is like seeing a blonde in Jerusalem. In fact, according to the Jerusalem Post, exactly eight Jewish players have ever won Super Bowl rings before. While last night's big game, in which the Baltimore Ravens won 34-31, didn't have anything in the way of Jewish sports heroic, that doesn't mean the game itself wasn't thick with Jewish themes.
The Guardian: Justin Welby confirmed as archbishop of Canterbury
A little after half past 12 on Monday, Justin Portal Welby stood beneath the dome of St Paul's Cathedral and promised, with the help of God, to "promote unity, peace, and love among all Christian people, especially among those whom you serve". Twenty-five minutes later, with the arcane and archaic legalities duly addressed, the final decree porrected and any opposition to the election declared contumacious, the 57-year-old former oil executive was confirmed as the 105th archbishop of Canterbury, in the presence of several senior bishops.
Huffington Post: Church Of Scientology Super Bowl Ad Raises Eyebrows
Millions of Super Bowl viewers were treated to a myriad of advertisements - from alcohol distributors, snack brands and even Scientologists - on Sunday night. An ad for the Church of Scientology aired during the Super Bowl, shortly after the game went into halftime around 8 p.m., notes The Hollywood Reporter. The ad is part of the church's "Knowledge" campaign.
Join the conversation…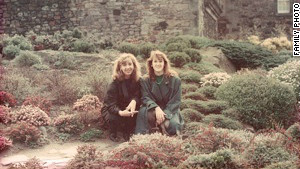 CNN: A killing, a life sentence and my change of heart
Jeanne Bishop is the sister of Nancy Bishop Langert, who, along with her husband and their unborn child, was shot to death by a juvenile. Since the murder of her family members, Jeanne Bishop has been an advocate for gun violence prevention. Through God she learned to forgive her sister's killer, and is now for abolition of the death penalty. Bishop is a criminal defense attorney in Chicago.