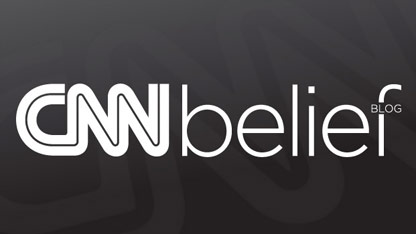 By Arielle Hawkins, CNN
Here's the Belief Blog's morning rundown of the top faith-angle stories from around the United States and around the world. Click the headlines for the full stories.
From the Blog:
CNN: Arkansas to allow concealed guns in churches
The Arkansas House of Representatives has overwhelmingly passed a measure that would allow concealed guns to be carried in churches and houses of worship, and the governor's office says it plans to sign the bill. The measure, which passed 85-8 on Monday, gives houses of worship the option of allowing concealed weapons.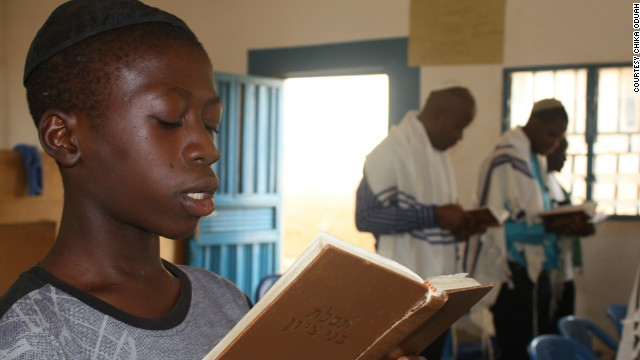 CNN: Nigeria's Igbo Jews: 'Lost tribe' of Israel?
A Shabbat service is underway at the Ghihon Hebrew Research synagogue in the Jikwoyi suburb of Nigeria's federal capital territory. Fourteen year-old Kadmiel Izungu Abor heads there with his family. In a country of 162 million people tensions often lead to violent uprisings between Christians and Muslims and being part of the religious minority can be an issue. But Abor wears his kippah and his identity with pride. "I am a Jewish Igbo," he says.
Belief on TV:
Belief on Radio:
Enlightening Reads:
Religion News Service: Chicago is ground zero in U.S. Muslim renaissance
Religious affiliation may be on the wane in America, a recent Pew study asserts, but there is a wave of new Muslim institutions emerging in the United States at an unprecedented pace. More than a quarter of the nation's 2,106 mosques were founded in the last decade, according to a recent University of Kentucky study, and new social service organizations, many of them run by 20- and 30-something American-born Muslims, are thriving as never before. Chicago may be ground zero of this trend: The city's 15-year-old Inner-City Muslim Action Network is one of several young Muslim organizations inspiring young Muslims to connect with their faith.
Catholic News Agency: Newark archdiocese stands by ministry of priest accused of sex abuse
The Archdiocese of Newark affirmed its decision to allow a priest accused of abusing a minor to remain in ministry, stressing that they are complying with authorities and prohibiting any interaction alone with children.
Religion News Service: New Vatican sex abuse prosecutor praises media
In his first public appearance since arriving in Rome, the new Vatican prosecutor for sexual abuse cases in the Catholic Church praised the media's role in uncovering the scandal. American priest Robert W. Oliver was chosen in December by Pope Benedict XVI to replace the Rev. Charles J. Scicluna as "promoter of justice" at the Vatican's Congregation for the Doctrine of the Faith after Scicluna was appointed a bishop in Malta.
The Guardian: Danish critic of Islam attacked by gunman
A gunman has tried to shoot a Danish writer and prominent critic of Islam, but the writer managed to fend off his assailant and was not injured in the attack. Police said Lars Hedegaard, who heads two groups that claim press freedom is under threat from Islam, was the target of the shooting.
Reuters: Former "Ground Zero mosque" imam accused of pocketing donations
The head of a proposed mosque that was to be built near the site of the September 11, 2001 attacks in New York City was sued on Tuesday and accused of squandering millions of dollars in donations on lavish lifestyle perks for himself and his wife.
Reuters: Exorcism at the ghost fair
Malajpur is a small but not ordinary village in central India. In fact it is probably the only village in India which has been hosting a ghost fair for the past several years. People from across the country come to this fair to get rid of 'evil spirits' that they claim to be possessed by. As night falls on Paush Purnima (full moon night) the 'possessed' are taken to the local shrine to be exorcised.
Join the conversation…
CNN: Catholic hospital says it was 'morally wrong' to argue fetus is not a person
A Catholic hospital in hot water for claiming in a Colorado court that a fetus is not a person backtracked on Monday, saying it was "morally wrong" to make the argument while defending itself in a wrongful death lawsuit. The flip-flop concerns the case of Lori Stodghill. She was 28 weeks pregnant with twins when she went to the emergency room of St. Thomas More Hospital in Canon City, Colorado, vomiting and short of breath. She went into cardiac arrest in the lobby and died. That was New Year's Day 2006.