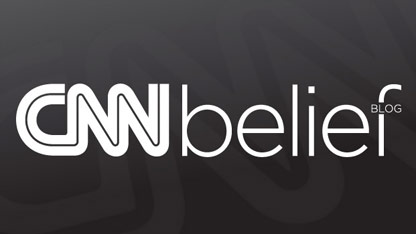 By Arielle Hawkins, CNN
Here's the Belief Blog's morning rundown of the top faith-angle stories from around the United States and around the world. Click the headlines for the full stories.
From the Blog:
CNN: Boy Scout leaders to vote on ending ban against gay membership
The polarizing debate over whether Boy Scouts of America should allow gay members could culminate with a vote on a new policy Wednesday. But no matter which way the vote goes, activists on both sides aren't going to be satisfied. The controversy pits leaders of religious groups that sponsor about 1 million Boy Scouts against activists who want the organization to end its ban on openly gay Scouts and Scout leaders. Neither side is happy with BSA's proposal to let local troops decide if they want to allow gay members.
Belief on TV:
Enlightening Reads:
The Jewish Daily Forward: Palestinian Textbooks Don't Vilify Jews, New Study Reveals
A landmark State Department-funded study has cleared the Palestinians of demonizing Jews in school textbooks but contends that both Israeli and Palestinian teachers use classroom materials that distort the history of the Middle East conflict.
The Guardian: Westboro Baptist church key member Megan Phelps-Roper leaves
One of the most prominent members of the Westboro Baptist church has left it after spending her life as part of the fervently anti-gay movement. Megan Phelps-Roper, who looked after social media for the church best known for its slogan "God hates fags", announced her departure in a post on the blogging platform Medium in which she also revealed her younger sister Grace, 19, was also leaving.
Religion News Service: Lutheran pastor apologizes for praying at Newtown vigil
A Lutheran pastor in Newtown, Conn., has apologized after being reprimanded for participating in an interfaith vigil following the shooting massacre at Sandy Hook Elementary School. The Rev. Rob Morris, pastor of Christ the King Lutheran Church, prayed at the vigil the Sunday following the Dec. 14 shootings alongside other Christian, Muslim, Jewish and Baha'i clergy. Morris' church is a member of the Lutheran Church–Missouri Synod, and the denomination's constitution prohibits ministers from participating in services with members of different faiths.
Reuters: Vatican denies had role in Monte Paschi-Antonveneta deal
The Vatican on Tuesday denied an Italian newspaper report linking its IOR bank to Monte dei Paschi di Siena's 2007 acquisition of smaller rival Antonveneta, a deal which is now the centre of a widening corruption investigation.
Jewish Daily Forward: Mayor Bloomberg Backs Brooklyn College in Flap Over Boycott Israel Panel
New York Mayor Michael Bloomberg harshly criticized city officials who had called on Brooklyn College's political science department to drop their sponsorship of a pro-BDS panel. Stipulating that he "couldn't disagree more violently" with the movement that seeks to impose boycott, divestment and sanctions on Israel, Bloomberg said he believed an academic department should be allowed to sponsor any sort of panel it liked.
Huffington Post: Grandmother Reportedly Takes A Stand Against Anti-LGBT Pastor To Support Gay Grandson
The story of one courageous grandmother, who reportedly stood up to a church pastor who outed a young gay man during mass, is touching hearts across the Internet. The story was first posted to social news site Reddit by user BMMiller10. Though the Redditor actually wrote about the incident several months ago, the post only recently rose to the top of the r/lgbt subreddit this week, according to Gay Star News.
Quote of the Day: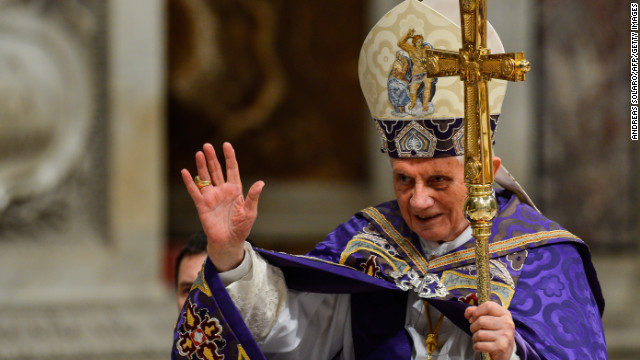 The Bible isn't meant to be a manual of natural science. Instead it is meant to make understandable the authentic and deep truth of all things… The world is not a collection of opposing forces, but has its origin and steadiness in the Word, in the eternal reason of God, who continues to sustain the universe.
- Pope Benedict XVI on Wednesday, February 6, 2013 at his weekly general audience.
Join the conversation…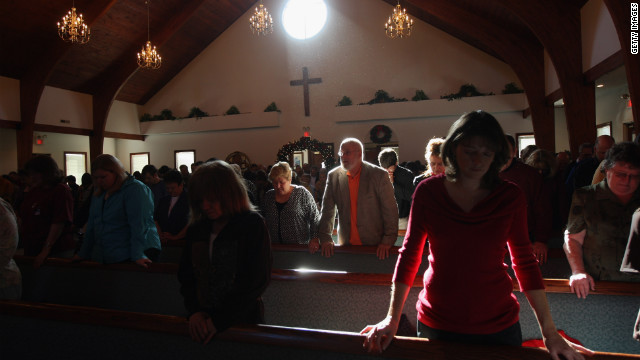 CNN: Arkansas to allow concealed guns in churches
The Arkansas House of Representatives has overwhelmingly passed a measure that would allow concealed guns to be carried in churches and houses of worship, and the governor's office says it plans to sign the bill. The measure, which passed 85-8 on Monday, gives houses of worship the option of allowing concealed weapons.