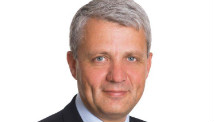 Editor's note: Dagfinn Høybråten is a vice president of the Norwegian Parliament and chairman of the GAVI Alliance Board. GAVI is a public-private partnership that works with governments, vaccine producers, faith-based organizations and others to expand access to vaccines and immunization. Since its launch in 2000, GAVI has helped immunize 370 million children in the poorest countries.
By Dagfinn Høybråten, Special to CNN
Despite their political, religious and ethnic differences, leaders from around the world are coming together for today's National Prayer Breakfast in Washington. As they do, it is worth noting that faith and science are also coming together around the world to promote healing and equality in the form of access to vaccines.
Vaccines are a triumph of science due to their incredible capacity to save lives and protect health. Yet vaccines reach only four out of five children who need them. To reach the fifth child, science has found an important partner in the faith community, which helps bring vaccines to the most remote areas and the children who need them most.
Zambia is one example. It is one of the first African countries to adopt the human papillomavirus vaccine, which is given to girls so that when they mature as women, cervical cancer will no longer be what it is today: the most common cancer affecting Zambian women. It kills some 1,300 Zambian women each year (PDF), according to the World Health Organization.
Rural churches across the country worked with the government to find and vaccinate groups of girls on Sunday mornings, ensuring that even girls in the most remote villages received the vaccine. Community and religious leaders are committed to reaching all eligible girls with these life-saving inoculations.
In Pakistan, senior clerics have worked with the government to assure parents that vaccinations against polio are in keeping with their devotion to Islam.
LDS Charities of the Church of Jesus Christ of Latter-day Saints funded a $16.4 million measles and rubella initiative and supported it with 64,000 volunteers who have provided more than 800,000 hours of service in 37 countries. Mormon volunteers in Ghana, for example, arranged for 1.5 million text messages to be sent to fellow citizens in support of the country's launch of vaccines against pneumonia and rotavirus, two diseases that together claim the lives of more than 2 million children around the world every year.
Over the past century, vaccines have helped lower the child mortality rate in many European and North American countries from well over 200 deaths for every 1,000 births to fewer than 10. But a lack of vaccines is a key reason high child mortality rates persist in many resource-poor countries of Asia and Africa.
We will make good on the promise of vaccines only when we cover the last, and hardest, mile. The last mile may lead to a child in a forest village, a refugee camp, a tiny island, a city under siege. The challenge of reaching such children is both daunting and surmountable. Lack of infrastructure — roads, electricity, refrigeration — can make it daunting. Political will, public support and the involvement of compassionate, capable partners make it surmountable.
This is where we are fortunate to have leaders from the faith community who so quickly grasp the simple but profound moral imperative of immunizing children to ensure that they have a chance to live and to grow up healthy. The mission of the GAVI Alliance (formerly the Global Alliance for Vaccines and Immunisation) and all of our partners is to get life-saving vaccines to every child, everywhere. Our focus is on the world's poorest countries, where the disease burden is greatest. Faith-based organizations are a vital and growing part of our global effort to end childhood deaths from preventable diseases.
Our mission is huge: We aim to immunize another 250 million children and prevent 4 million deaths by 2015. To do this, we will work to ensure that 50 countries introduce the pneumococcal and rotavirus vaccines by 2015 and that many more countries complete the work of vaccinating children against diseases like measles and rubella, diphtheria and pertussis — diseases practically written on the headstones of small graves in cemeteries across the continents.
Faith-based organizations are critical partners. They share fundamental values of compassion, human dignity and respect for the individual and families. And they have always ministered to the sick and comforted the dying.
According to the WHO, an estimated 30% to 70% of health care delivery in Africa is provided by faith-based organizations and faith institutions. They also provide education and training for a significant portion of health workers, especially nurses and midwives. These women and men are among those on the front lines of vaccine delivery.
Communities of faith are present virtually everywhere, active in every country and often active in the poorest, most remote and unstable regions. In addition, religious leaders often have the stature to advocate and negotiate with the most senior national decision-makers as countries make tough decisions on how to allocate scarce resources for health.
With the tools in hand that save lives, action is a moral imperative. Immunization is one of the most cost-effective health interventions ever known for lowering childhood deaths and disease. It is a right that must be guaranteed for all children, and faith-based organizations are crucial to ensuring this right.
On this day, we offer a prayer of thanks that so many people of faith have chosen to join us in the spirit that animates so many religions: the golden rule to do unto others what you would like them to do unto you, and a belief in equity, charity, and the elimination of unnecessary suffering in the world.
The opinions expressed in this commentary are solely those of Dagfinn Høybråten.