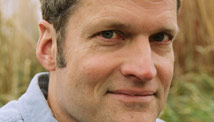 Editor's note: Stephen Prothero, a Boston University religion scholar and author of "The American Bible: How Our Words Unite, Divide, and Define a Nation," is a regular CNN Belief Blog contributor.
By Stephen Prothero, Special to CNN
The United States just finished a diversity election that saw a president elected not by old, white men but by Latinos, African-Americans and Asian-Americans.
Now that Pope Benedict XVI has announced his retirement, the Roman Catholic Church is preparing for an election of its own. Though in this case, the election will be decided not by rank-and-file Catholics but by the College of Cardinals.
It is well known that the demographics of the Catholic Church are changing quickly. Membership is hemorrhaging in Europe and barely stable in the United States, but it is booming in Asia and Africa and Latin America, which together account for two-thirds of the world's Catholics.
In recent years, the papacy has seen some demographic milestones, as the College of Cardinals moved beyond Italy to tap popes from Poland (John Paul II) and Germany (Benedict XVI). There is now some speculation that an American might be considered, namely Cardinal Timothy Dolan, the archbishop of New York.
But the church could take a much bolder step, tapping a pontiff that represents its future in the "Global South" rather than its past in the "Global North."
If you crunch the numbers, it's astonishing that we have not yet had a Latin American pope.  Today roughly 41% of all Catholics hail from Latin America. And half of all Catholics under age 40 are from Latin America.
In this key region (which accounts for 16% of cardinal electors), possible papal candidates include Argentina's Cardinal Jorge Bergoglio (Buenos Aires), who may have been the runner-up in the last papal conclave. But he is 75, and given Benedict's abrupt retirement for (among other things) health reasons, the College of Cardinals might well want to find someone younger.
Cardinal Leonardo Sandri (age 69), an Italian-Argentinian spearheading the Vatican department for Eastern Churches, is more likely. He has also been the Vatican's chief of staff.
Another Latin American possibility is Cardinal Oscar Rodriguez Maridiaga (age 70) of Honduras, a rising star in the region who is known as a powerful speaker with a strong commitment to social justice.
Odilo Pedro Scherer (age 63) may be Latin America's strongest candidate. As the archbishop of Sao Paolo, Brazil, he runs the largest diocese in Latin America. But like every other Latin American candidate, he will be hurt by the fact that Pentecostal and evangelical Protestant churches are booming there.
Africa accounts for more than 16% of Catholics worldwide, but this region is Catholicizing quickly.
In Ghana, Peter Appiah Turkson (age 64) is often mentioned as the African to beat. Like Benedict, he is an academic and a conservative. He is well-known for opposing the use of condoms to fight the spread of HIV/AIDS. A TV star in his homeland, Turkson is said to have the people's touch that made Pope John Paul II so popular.
Another widely discussed African is Francis Arinze (age 72) of Nigeria. While leading the Pontifical Council for Interreligious Dialogue, he became a point person for Catholic conversations with Islam, but he is widely seen as conservative.
One huge barrier to all of these candidacies is the huge imbalance between the worldwide Catholic population and the members of the College of Cardinals. The "Global South" (Latin America, Africa and Asia) is badly underrepresented, and the "Global North" (Europe and North America) is overrepresented. Europe, which accounts for less than a quarter of all Catholics (many of them nominal at best), commands a majority (53%) of electors - half of them Italians.
I'm not a betting man, but if I were, I would wager that the "diversity election" comes next time. Given the strong tilt in the College of Cardinals toward Europe and the United States, I think we are in for another old, white man.
So far, the betters agree with me. The Irish bookmaker Paddy Power has Cardinal Marc Ouellet of Canada as the front-runner - at 7:2 odds.