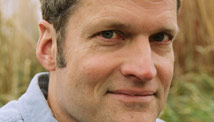 Editor's note: Stephen Prothero, a Boston University religion scholar and author of "The American Bible: How Our Words Unite, Divide, and Define a Nation," is a regular CNN Belief Blog contributor.
By Stephen Prothero, Special to CNN
(CNN) - Earlier this week I was sitting in my office with a Catholic student discussing the upcoming election of the new pope.  "It's irrelevant," she told me, adding that none of her Catholic friends care who the next pope will be, nor should they.
For much of American history, the pope was anything but irrelevant. Throughout the 19th century, Protestants feared him, concerned he and his minions were plotting to take over the United States from afar and replace our Constitution with their canon law. FULL POST