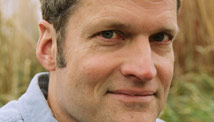 Editor's note: Stephen Prothero, a Boston University religion scholar and author of "The American Bible: How Our Words Unite, Divide, and Define a Nation," is a regular CNN Belief Blog contributor.
By Stephen Prothero, Special to CNN
(CNN) - Earlier this week I was sitting in my office with a Catholic student discussing the upcoming election of the new pope.  "It's irrelevant," she told me, adding that none of her Catholic friends care who the next pope will be, nor should they.
For much of American history, the pope was anything but irrelevant. Throughout the 19th century, Protestants feared him, concerned he and his minions were plotting to take over the United States from afar and replace our Constitution with their canon law.
As late as the 1960 presidential election, John F. Kennedy felt it necessary to promise (in his now famous Houston speech) that if elected president, he wouldn't be taking orders from the Great and Powerful Vatican.
Today the gap between the "official" Catholicism of Rome and the "unofficial" Catholicism of communicants in Cincinnati and Des Moines is wide and growing.
If you ever find yourself offering an introductory lecture on Roman Catholicism you might find yourself saying things like "Catholics believe the pope can speak infallibly" or "Catholics require their priests to be unmarried men" or "Catholics reject artificial birth control."
Yet in a New York Times/CBS News poll released this week, nearly four out of every five U.S. Catholic respondents say they favor artificial methods of birth control. Nearly two-thirds say they favor letting Catholic priests marry, and another two-thirds say they favor women's ordination. Moreover, American Catholics today are more likely to say the pope is "not infallible" (46%) than they are to say that he is (40%).
And so it goes in this survey on questions such as abortion, the death penalty and same-sex marriage, where a majority of rank-and-file U.S. Catholics disagree with the Catholic hierarchy.
When I point out this yawning gap to my non-Catholic students, many conclude either that those who do not follow their church's teachings are bad Catholics or that they somehow aren't Catholics at all. Yet Catholics in overwhelming numbers repeatedly say that it is possible to disagree with the pope on birth control, abortion, capital punishment and divorce and still be a good Catholic.
What is going on here?
One answer is that the U.S. Catholic Church is going to hell. From the perspective of Catholic conservatives in Asia and Africa and the Vatican itself, American Catholic churches harbor far too many "cafeteria Catholics" who follow the teachings of their church only when those teachings agree with their tastes,
But from the perspective of many of these "a la carte Catholics" (as the French sociologist Danièle Hervieu-Leger calls them), the people are the church. As they see it, the conclave of the cardinals in Rome is a sideshow. The real drama takes place every week in Catholic Mass across the world, or in the equally mysterious depths of individual Catholic consciences.
In the most revealing question in this new poll, respondents were asked whether they are more likely to follow the pope's teachings or the stirrings of their own conscience when it comes to "difficult moral questions." Of them, 78% said conscience; only 13 percent said the pope.
Of course, these two voices do not have to clash. And they would harmonize more closely if the Church had done a better job over the last generation shaping the consciences of its flock. Unfortunately, it has far too often set those consciences on edge, by harboring priests who sexually abused young Catholics and then by siding far too often with the abusers rather than the abused.
I don't always agree with the official Church in Rome on social questions. But in the past I have been grateful that our world includes an ancient institution that can challenge with a prophetic "no" whatever wisdom Hollywood or Washington might be channeling in any given moment. Unfortunately, that moral voice is muffled now to the point of silence.
I'm sure my student would echo the preference of the Catholic respondents in this poll for a pope who is more liberal, and for a Church that isn't so "out of touch." But global trends in Roman Catholicism offer little reason for such a pope. Theologically, the cardinals are a conservative lot, deeply committed to the notion that the Church is its leaders and that the other 99% of the Catholic world should get in line and follow.
In the United States, at least, that is a recipe for yet another irrelevant pope.

The opinions expressed here are solely those of Stephen Prothero