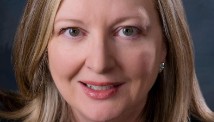 Editor's Note: Nina Shea is the director of the Center for Religious Freedom at the Hudson Institute and one of the authors of "Persecuted: the Global Assault on Christians."
By Nina Shea, Special to CNN
(CNN)–In September 2005, a middle-aged woman was taken by state security officials from her home in North Korea's North Pyongan Province. She was put under arrest and taken to a local farm, where government officials had assembled in the threshing area to carry out her punishment. The sole civilian witness eventually fled to South Korea and reported what unfolded next to the Database Center for North Korean Human Rights. As he told the private human rights group, "Guards tied her head, her chest, and her legs to a post, and shot her dead." He added, "I was curious why she was to be shot. Somebody told me she had kept a Bible at her home."
Merely having the Christian Scriptures, which likely were smuggled across the border from China, put the unknown woman under suspicion of converting to Christianity, and perhaps even sharing her new faith with others. Our research, drawn from United Nations studies, U.S. governmental sources, newspaper accounts and documentation from churches, think tanks and human rights groups, found that in North Korea, Iran, Saudi Arabia and elsewhere, Christian conversion is treated as a capital crime or otherwise severely punished.
The right of conversion, as long as it is not forced, is an integral part of the fundamental human right to religious freedom. Yet, as we document in our new book, "Persecuted," in many countries, in various parts of the world, and stemming from various motives, religious conversion draws horrific reprisals.