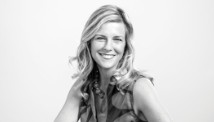 Editor's Note: Rebekah Lyons is the author of "Freefall to Fly: A Breathtaking Journey Toward a Life of Meaning." She writes on womanhood, purpose and mental health at RebekahLyons.com. Follow her on Twitter @rebekahlyons.
By Rebekah Lyons, Special to CNN
(CNN)– We grieve. Our stomachs turn as the shock settles in. Many of us were raised in pews where answers were given freely. But this past weekend proved otherwise. If we are honest, we are shaken by the frailty of our faith.
As the news spread on Saturday, Christians around the world were gripped by the suicide of 27-year-old Matthew Warren, son of Rick Warren, a beloved megachurch pastor and best-selling author of "The Purpose Driven Life." A son's life was fraught with mental illness from his earliest years. A father bravely addressed this struggle head-on in a letter to church staff stating, "only those closest to him knew that he struggled with mental illness, dark holes of depression and even suicidal thoughts."
Mental illness is a category so vast, with varying degrees so complex, we collectively avoid the topic until it creeps into our homes and afflicts those we love most. But today, we're forced to face something that's become so rampant, it can no longer be ignored.
For years, we've reserved the term "mental illness" for only the most extreme cases, but 26% of us in any given year suffer from depression, anxiety and a serious number of other mental illnesses, according to the National Institute of Mental Health. It's a dirty little secret few people want to talk about, a devastating statistic implying that, in each of our families, we all care for someone who faces this pain.
This problem doesn't go away just because you have faith. For many, the church has become a place where they quietly suffer.
Almost one in four middle-age women is on some form of antidepressant medication, according to the National Center for Health Statistics. Women intent on managing the expectations of their spouses, children and friends quietly medicate while trying to keep it all together.
Opinion: How churches can respond to mental illness
As one representing the 26%, for me it came in waves. From the low hum during the longest of winters to volatile moments rocking on the floor of my closet, questioning whether my life would always bear this weight. Watching it firsthand in my family during my formative years, I wondered whether history was repeating itself in me.
For those afflicted, depression enters when we've lost hope for the future. When we no longer imagine a life that is free. Whether it's triggered by a chemical imbalance or a change in circumstances, facing it in isolation is the most treacherous. At precisely the time we need others, our inclination is to turn inward.
I've been comforted to know I'm not alone.
Anxiety and panic are my nemesis. In my struggle to break through the mental distress, I've found comfort and promise in the writings of Holocaust survivor Viktor Frankl. His summation that the root cause of anxiety is a sense of unfulfilled responsibility resonates.
For me, the low surfaces when I am not contributing to someone or something. When I lose a vision for my life, purpose hides beyond my grasp. But when I recover my sense of purpose and calling — to help women navigate these hidden troubles — meaning rushes in.
Follow the CNN Belief Blog on Twitter
Over the past three years, the promises of Jesus have been paramount in helping me walk forward. Uttering hushed prayers in subways as the doors close in, softly crying out for rescue on long desolate Central Park walks in the dead of winter. God's presence has always been a guiding force, my source for purpose beyond myself.
For each of us, this tragedy raises important questions: How do we better care for the 26%? What is your role in bringing healing to those who hurt?
Perhaps these three postures could go a long way.
Remove the stigma
As people of faith, let's talk about mental illness, giving others permission to do the same. Let's release the stigma that keeps this a secret, holding untold millions captive. All secrets lose power when they exit the dark. The church is a place where we should be able to come as we are, with our longings for what we hope to be. Jesus always pursued the weak with open arms. When we are broken and fragile, He draws us closer to Him in ways we've never known. In my own journey, I've never felt more loved and cared for by God than in my darkest hours. When we grieve, we are comforted.
Be present
Let's be present. Let's love unconditionally. Eye to eye, we must be honest about our own struggles. Especially in the church, no one should have to hide or sneak around or double his or her dose. Let's be on-call in the late night hours, when the phone rings and we are summoned to show up. What if our communities of faith were the one place you could count on to find a listening ear, a hand to hold, another loving human being with a compassionate and sensitive response?

Don't pretend to have all the answers
Let's not shame mental illness with the judgment of spiritual weakness. As Christians, we believe this side of heaven all disease, sickness and pain is rooted in a world broken by sin. But there are real consequences to living amidst the mess. To oversimplify these complexities would be naive at best, negligent at worst. Faith should never undermine the necessity of doctors, of medications and therapy, because we must deploy every effort afforded to us when we tackle our brokenness.
CNN's Belief Blog: The faith angles behind the biggest stories
I'm comforted to know that even in this tragic moment, America's beloved pastor still teaches us. Warren's sensitivity and understanding in the closing words of his letter give hope for a new posture within the church. He acknowledged that "Kay and I often marveled at (Matthew's) courage to keep moving in spite of relentless pain. I'll never forget how many years ago ... Matthew said, 'Dad, I know I'm going to heaven. Why can't I just die and end this pain?' But he kept going for another decade."
With that kind of honest, raw vulnerability and perspective, who wouldn't want Rick Warren to be their pastor? Or their dad, for that matter.
The opinions expressed in this commentary are solely those of Rebekah Lyons.