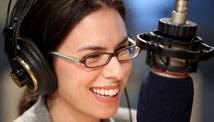 Editor's note: Danielle Elizabeth Tumminio is an ordained Episcopal Church priest and author of "God and Harry Potter at Yale: Teaching Faith and Fantasy Fiction in an Ivy League Classroom."
By Danielle Elizabeth Tumminio, Special to CNN
Boston (CNN) — At 4 a.m. on Patriot's Day, I huddled in the cold and dark on the Lexington town green that's across from the church where I work as a priest, awaiting the reenactment of the first battle of the American Revolution.
As the sun rose, a small group of haggard colonists assembled. None were in military uniform; they seemed to have difficulty forming a straight line. And when the British marched towards them with their elegant uniforms and disciplined formation, they outnumbered the colonists more than 2-1.
It looked to be a slaughter.
As the "shot heard 'round the world" fired, the colonists scrambled, some dying in the skirmish and others retreating, running away to safety.
To the casual observer like myself, it looked like defeat — defeat of their hopes for freedom, liberty and democracy; defeat of goodness and light. But that defeat turned out to be the call that brought out reservists from all over the Boston area. Ordinary colonists left their homes to hide behind trees with their weapons, haunting the British as they marched back to Boston. The efforts of those ordinary men and women eventually led to victory for our country and the ideals it sought — and continues to seek—to embody.
Less than 12 hours after I attended the reenactment, I heard a different "shot heard 'round the world," this time a few miles from my home where I was working. The Boston Marathon bombing shook me, as it shook many of my fellow Bostonians. It was a reminder that our world carries hazards and injustice. FULL POST