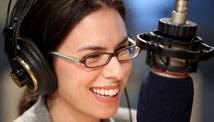 Editor's note: Danielle Elizabeth Tumminio is an ordained Episcopal Church priest and author of "God and Harry Potter at Yale: Teaching Faith and Fantasy Fiction in an Ivy League Classroom."
By Danielle Elizabeth Tumminio, Special to CNN
Boston (CNN) — At 4 a.m. on Patriot's Day, I huddled in the cold and dark on the Lexington town green that's across from the church where I work as a priest, awaiting the reenactment of the first battle of the American Revolution.
As the sun rose, a small group of haggard colonists assembled. None were in military uniform; they seemed to have difficulty forming a straight line. And when the British marched towards them with their elegant uniforms and disciplined formation, they outnumbered the colonists more than 2-1.
It looked to be a slaughter.
As the "shot heard 'round the world" fired, the colonists scrambled, some dying in the skirmish and others retreating, running away to safety.
To the casual observer like myself, it looked like defeat — defeat of their hopes for freedom, liberty and democracy; defeat of goodness and light. But that defeat turned out to be the call that brought out reservists from all over the Boston area. Ordinary colonists left their homes to hide behind trees with their weapons, haunting the British as they marched back to Boston. The efforts of those ordinary men and women eventually led to victory for our country and the ideals it sought — and continues to seek—to embody.
Less than 12 hours after I attended the reenactment, I heard a different "shot heard 'round the world," this time a few miles from my home where I was working. The Boston Marathon bombing shook me, as it shook many of my fellow Bostonians. It was a reminder that our world carries hazards and injustice.
An 8-year old boy dies.
Marathon runners have their legs amputated.
Since the blast, I've heard some people say this changes everything for Boston, for the marathon, for Americans' sense of safety in the world. I don't agree. Our world is scary, unstable, dark as 4 a.m. on the Lexington town green. In the collective history of humanity, it's been a long time since there hasn't been tragedy — a life taken too soon, a body hurt by a bomb or a gun or a crippling disease.
The Boston bombings are nothing new. They are simply one more reminder that, at some level, our world is not secure, even though, as comedian Patton Oswalt famously posted on Facebook Monday, "If it's one person or a HUNDRED people [who bombed Boston], that number is not even a fraction of a fraction of a fraction of a percent of the population on this planet. You watch the videos of the carnage and there are people running TOWARDS the destruction to help out."
It creates a paradox for me as a religious leader to acknowledge the seemingly eternal presence of this darkness while I stand with the fundamental Christian tenet that light overcomes it. That paradox can test any person's faith, rendering hope complex, messy. That paradox challenges me as I think about this Sunday morning, and what I will preach to my congregation as I stand in the pulpit of my Lexington church.
So what I will tell them is this: I will not deny the darkness. I will not deny its power. But I will remind them — and perhaps myself a little bit too — to think about tragedy the same way our forebears did. It may seem we are outnumbered in our battle against evil. It may seem we're standing alone and haggard, outgunned like those militiamen who fought for our country's independence 238 years ago.
Yet just as in those early battles of the Revolution, there are reservists who want the light to win.  There are ordinary people who step out into danger, into darkness, to shine a light. On the day of the marathon bombings, bystanders who could have protected themselves rushed to help the injured. Doctors, nurses, and their assistants worked overtime to make sure that those affected received the care they deserved, while law enforcement officials sought justice on the city's behalf. Bostonians came out to offer marathoners juice and a bathroom, even as officials told them to stay indoors. A nearby restaurant called El Pelon Taqueria gave out free food, drinks, cell phone charger outlets, and the 9-year old daughter of the owner, Addison Hoben, decorated to-go bags with the words, "It's going to be alright" and "We're not afraid."
Those are some of our nation's reservists, though not all of them by far. Many of us shine light into the dark in quieter ways: by volunteering at a soup kitchen or a prison, by donating blood, by sitting in the waiting room during a friend's surgery, by caring for an aging parent. Not for naught did the famous Mr. Rogers — who was also a Presbyterian minister — say the words that have been so often quoted in social media since the bombings: "When I was a boy and I would see scary things in the news, my mother would say to me, 'Look for the helpers. You will always find people who are helping.' "
What I will tell my congregation Sunday is that I believe in the power of darkness, and I believe that humans can do horrible things. But I also believe that light will eventually outshine the dark, that the reservists among us are fighting a war to defeat violence and evil, and that one day they will permanently win it. That is what makes me a Christian, and it is also what makes me an American, the descendant of the patriots who gave their life on the Lexington battle green so many years ago.