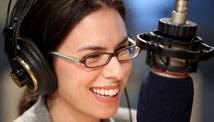 Editor's note: Danielle Elizabeth Tumminio is an ordained Episcopal Church priest and author of "God and Harry Potter at Yale: Teaching Faith and Fantasy Fiction in an Ivy League Classroom."
By Danielle Elizabeth Tumminio, Special to CNN
Boston (CNN) — The day after the Boston Marathon bombings, the Belief Blog published my thoughts on what it meant to be a Bostonian and person of faith in the aftermath of such horrific violence. I described what I planned to preach to my congregation Sunday, that even in the face of darkness and evil, light will prevail.
That was before the manhunt in Watertown, where my husband and I have lived for three years. In the dark of night, I woke up to banging noises and sirens followed by phone calls to stay inside.
From approximately 5 a.m. onward, we heard horns or helicopters every couple of minutes. We questioned our own safety, and when we peeked through the blinds outside, it looked like all our neighbors had deserted the town, though we knew they were holed up in their apartments, too.
At 6 a.m. we began scheming about exit strategies, should a quick exit from our apartment be needed:
Was the glass in our apartment building bulletproof? (No.)
Where could we hide if things got violent outside? (The bathroom.)
If absolutely necessary, what were the chances that we'd hurt ourselves if we jumped out the window? (High. We live on an upper floor.)
As the morning progressed, law enforcement officials moved closer and closer to our apartment. I began to reconsider the message of my sermon as SWAT teams swooped in and more sirens sounded.
Living the quest for justice and light (albeit in a passive way) was terrifying, another extension of the darkness, even though I knew that hundreds of law enforcement officials were doing their best to capture bombing suspect Dzhokar Tsarnaev.
Around 3 p.m. I wondered if the outdoor ban would end by Sunday, or if the other priest in my church would have to deliver the sermon for me.
Around 4 p.m. I began to wonder if we had enough food in our apartment should we be quarantined through the weekend.
Then night fell again. Law enforcement officials found Dzhokar Tsarnaev in a grounded boat. My husband and I joined other Watertown residents as they took to the streets, creating an impromptu parade to applaud local police, bomb squad teams, FBI agents and state troopers. In the darkness, we stepped outside into warm and clammy air and cheered for every lit police car we saw.
Yet as I clapped my hands and hollered, my mind's eye flashed to the deceased MIT police officer, to the man who lifted the white tarp on his boat to find a pool of blood, to the nurses and doctors who had the responsibility of healing the suspect's body, to the young children in Watertown who may have seen fear flash through their parents' eyes for the first time.
I can only guess how overwhelming the day must have been for law enforcement officials who weren't given the luxury of showing their fear, how terrifying it must have been for their families. And then there were the people from the marathon bombings who lost their legs and the three victims who lost their lives.
Standing in the cheering crowd of Watertown, I wondered: Is this the light I believe in? The light I will preach about on Sunday?
That law enforcement officials captured the suspect as efficiently as they did is an enormous triumph, and that an entire community could unite to help make it possible is a testimony to the solidarity and goodness of the human spirit. But I cannot forget that even as some of us cheered for justice, others went to bed traumatized, devastated, very much feeling the weight of darkness upon them.
So, I cannot help but wonder whether there is any light or justice that emerges from evil that is worth their suffering. It makes me wonder about the power of the light and hope that define Christianity, because even if Friday was a sign that light can prevail, it felt more like seeing a sliver of the sun radiating behind the moon during a solar eclipse, more like seeing police lights rotate in the darkness. Such light, such hope, may illuminate the scene a little, but so much still remains invisible, mysterious and unknown.
My sermon will be different on Sunday morning because of what I experienced in Watertown.
Yes, I still believe in the power of light to triumph over dark, perhaps even more so than I did earlier this week. But I also believe that light, at least for now, comes with a price tag. It is even harder won than I believed. But it is worth the fight, and when we see even a glimmer of it, it is worth taking to the streets to applaud and shout as long and loudly as our lungs will allow.
The opinions expressed in this commentary are solely those of Danielle Elizabeth Tumminio.