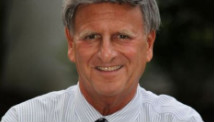 Editor's note: CNN Contributor Bob Greene is a best-selling author whose 25 books include "Late Edition: A Love Story"; "Duty: A Father, His Son, and the Man Who Won the War"; and "Once Upon a Town: The Miracle of the North Platte Canteen."
By Bob Greene, CNN Contributor
(CNN) - Devoted fans.
Faithful listeners.
Seldom have those words sounded quite so apt.
They describe the people who enjoyed the singing of George Beverly Shea, who died last week at the age of 104. The name may not be instantly recognizable to some Americans, but that was no fault of his. He accomplished something very few vocalists can claim: During his career, he sang in front of an estimated 200 million people in live performance.
How could this be?
FULL COMMENTARY