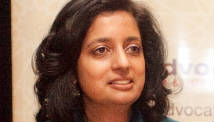 Editor's note: Farhana Khera is the president and executive director of Muslim Advocates, a national legal advocacy organization dedicated to promoting freedom, justice and equality for all, regardless of faith.
By Farhana Khera, Special to CNN
(CNN) - Like so many Americans across the country, I was shocked when I heard of the attacks at the Boston Marathon. A part of me immediately traveled back to when I was cheering runners myself as a student at Wellesley College, the midpoint for the marathon, a time when such dangers as bombings never crossed our minds.
Boston is an indelible part in the personal history and identity of those who have lived or attended school in the city. That someone had detonated bombs at an event that symbolized unity in a place known for its rich diversity and as a birthplace of our nation's freedom was heartbreaking.
FULL COMMENTARY