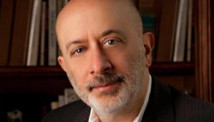 Editor's note: Ken Ballen, a former federal prosecutor, is president and founder of Terror Free Tomorrow, a nonprofit organization that investigates the causes of extremism. He is the author of "Terrorists in Love: True Life Stories of Islamic Radicals."
By Ken Ballen, Special to CNN
(CNN) - There are many unanswered questions about the motivations of the alleged Boston Marathon bombers, Tamerlan Tsarnaev and Dzhokhar Tsarnaev. But it is becoming increasingly clear that they were inspired by faith in a radical Islamist ideology. Dzhokhar has told investigators that, among other things, he and his brother wanted to defend Islam, while Tamerlan's social media accounts are replete with clips by extremist clerics.
As the investigation continues to unravel the seeming paradox of how two apparently normal young men could commit acts of violence, classmates, neighbors and relatives of those who knew them have expressed surprise and disbelief.
I have interviewed over the past seven years more than a hundred radical extremists, including numerous al Qaeda and Taliban members, and it appears the Tsarnaev brothers fit the profile of many young men who turn to radicalism.
Young men—and they are almost always between the ages of 16 and 30—who convert to the radical Islamist cause come from a variety of socioeconomic and family circumstances. Before their conversion (and even often after), to all outward appearances they resemble their peers and seem like any other young men. What changes them?
FULL STORY