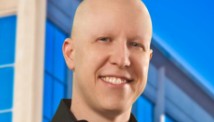 Editor's note: Justin Lee is the Executive Director of the Gay Christian Network and author of Torn: Rescuing the Gospel from the Gays-vs.-Christians Debate.
By Justin Lee, Special to CNN
(CNN)–In high school, I was a Christian know-it-all.
My nickname was "God boy," and I was known for regularly preaching at my friends about social issues of the day. I dismissed their objections - and accusations of homophobia - as intolerance for my faith.
"I'm just telling you what God's Word says," I'd argue.
Years later I realized my mistake. What my peers most objected to wasn't my beliefs - it was my condescending attitude. I debated and preached when I should have listened. I thought that stating my position loudly and unyieldingly was a sign of strength. In the process, I alienated my friends.
I'm still an evangelical Christian, but one thing is now crystal clear to me. American evangelicals' bad reputation isn't just because of what we believe. It's mostly because of how we behave.