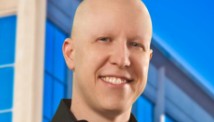 Editor's note: Justin Lee is the Executive Director of the Gay Christian Network and author of Torn: Rescuing the Gospel from the Gays-vs.-Christians Debate.
By Justin Lee, Special to CNN
(CNN)–In high school, I was a Christian know-it-all.
My nickname was "God boy," and I was known for regularly preaching at my friends about social issues of the day. I dismissed their objections - and accusations of homophobia - as intolerance for my faith.
"I'm just telling you what God's Word says," I'd argue.
Years later I realized my mistake. What my peers most objected to wasn't my beliefs - it was my condescending attitude. I debated and preached when I should have listened. I thought that stating my position loudly and unyieldingly was a sign of strength. In the process, I alienated my friends.
I'm still an evangelical Christian, but one thing is now crystal clear to me. American evangelicals' bad reputation isn't just because of what we believe. It's mostly because of how we behave.
When ESPN commentator Chris Broussard was criticized for saying that openly gay NBA player Jason Collins was "openly rebelling against God," some evangelicals argued that conservative theological views are no longer tolerated in America.
Follow the CNN Belief Blog on Twitter
But they're missing the point.
Broussard's language didn't just express a religious view about sexual morality; it referred to gay people in ways that were dehumanizing, reducing all gay people's lives to a single sex act. Other outspoken Christians routinely say even worse things, comparing gay people to pedophiles, for example.
No one is immune from criticism in a free country with diverse beliefs. But if Christians feel particularly singled out at times, I'd argue that our perceived lack of empathy for others is largely to blame.
I can often test a Christian's level of empathy by offering a single admission: When I was 18, I realized that I'm gay.
Empathetic Christians are typically intrigued by such a statement, even if they also question how a conservative Southern Baptist could also be openly gay. They want to know about my struggles, how my family and church responded, and whether I ever feel my faith and sexuality are at odds with one another.
I love these questions, because they show that the other person genuinely sees me as a human being.
But far too often, Christians respond not with curiosity and questions but with politics and preaching.
They quote Bible passages at me, make assumptions about my faith, or tell me why they're opposed to same-sex marriage.
I'm no longer a person to them; I'm a symbol of a culture war. A battlefield. And when I don't want to be treated that way, they assume I'm turning away because I didn't really want to hear the truth.
This kind of behavior is why so many of my LGBT (lesbian, gay, bisexual, and transgender) friends want nothing to do with the church.
But it's not only them.
In my book, "Torn: Rescuing the Gospel from the Gays-vs.-Christians Debate," I share the story of Cindy, a conservative evangelical mom whose life was thrown into turmoil when her son told her he was gay.
This wasn't a political question for Cindy; it was a personal one. But the dehumanizing rhetoric about gay people she heard from the pulpit made her afraid to talk to anyone at church about her son's sexuality.
Christians are not a monolithic group. I know many empathetic Christians, including many who speak up regularly for their LGBT brothers and sisters.
CNN's Belief Blog: The faith angles behind the biggest stories
The loudest megaphones do not speak for the rest of us, but they are still loud, and legion. To them I say: Gay people are not an issue. We're people. Some of us are Christians, too. And if it disturbs you that I refer to myself as both gay and Christian, I invite you to take the time to get to know me, and read what I write. You don't have to agree, and you might think I'm a sinner, but at least you'll see me as a human being.
Baptist minister and author Tony Campolo quips that Jesus entreated Christians not to "love the sinner and hate the sin," but to "love the sinner and hate your own sin."
Jesus saved his harshest words for the self-righteously devout and chose the outcasts and sinners as his closest friends.
Perhaps a lesson in Jesus-style humility might do us all some good.
The opinions expressed in this commentary are solely those of Justin Lee.