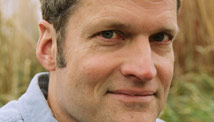 Editor's note: Stephen Prothero, a Boston University religion scholar and author of "The American Bible: How Our Words Unite, Divide, and Define a Nation," is a regular CNN Belief Blog contributor.
By Stephen Prothero, Special to CNN
(CNN) — At first glance, it would seem that the town of Greece, New York, has been brazenly violating the First Amendment. For roughly a decade, it invited local Christians — and only Christians — to offer prayers opening its Town Board meetings.
Two non-Christian town residents — Susan Galloway (who is Jewish) and Linda Stephens (who is an atheist) — objected, arguing that this practice violated the First Amendment's Establishment Clause, which states, "Congress shall make no law respecting the establishment of religion."
The Second U.S. Circuit Court of Appeals agreed, finding that the town's practice of repeatedly inviting Christians to offer demonstrably Christian prayers amounted to an unconstitutional endorsement of Christianity. On Monday, the U.S. Supreme Court agreed to take up the case.
As Town of Greece v. Galloway made its way through the courts, the town, represented by the Arizona-based (and faith-based) nonprofit Alliance Defending Freedom, argued that the founders prayed in public, and members of the U.S. Congress continue to do so today. To side with Galloway and Stephens, therefore, is to determine that members of the House and Senate have been violating the constitution for over two centuries.
Ayesha Khan, legal director of Americans United for Separation of Church and State, which represents Galloway and Stephens in the lawsuit, said in a statement that "legislative bodies should focus on serving the community and stay out of the business of promoting religion."
That is unlikely to happen, since there is, as Alliance Defending Freedom has argued, an "unambiguous and unbroken history" of prayer in government bodies in the United States. But there is an equally long history of ensuring that these prayers are, as Americans United has observed, "inclusive and non-sectarian." And those in Greece were neither.
According to the Second U.S. Circuit Court of Appeals decision, "Christian clergy delivered each and every one of the prayers for the first nine years of the town's prayer practice, and nearly all of the prayers thereafter." Moreover, "a substantial majority of the prayers in the record contained uniquely Christian language," including references to "Jesus Christ" as "our Savior."
This "steady drumbeat of often specifically sectarian Christian prayers," the appeals court concluded, left an indelible "impression" that the town was "associated ... with the Christian religion."
Town of Greece v. Galloway is a vexing case. What makes it vexing is that, when it comes to church/state questions, Americans have traditionally opted for a middle path between a theocratic marriage and Great-Wall-of-China-style separation. As a result, U.S. Supreme Court justices are left in many cases to intuit whether a particular practice leans too far toward either extreme to be acceptable.
Nonetheless, there seems to be a clear path forward here.
As I see it, the U.S. Supreme Court is not going to outlaw prayer in the U.S. Congress or in town board meetings. It made that clear in Marsh v. Chambers (1983), where it upheld a tradition of opening prayers in the Nebraska state legislature.
But neither is the Supreme Court going to permit in these venues a "steady drumbeat of often specifically sectarian Christian prayers."
In other words, the question the Supreme Court decided on Monday to take up is not whether town boards can pray but what sorts of prayer practices are constitutional in governmental settings.
When the founders listened to prayers in the early republic, they never would have allowed any one Christian denomination to enjoy a monopoly over the others. But neither would they have insisted that some be delivered by a Muslim or a Hindu, as is the practice in the U.S. Congress today. Nonetheless, the key principle was established — that such prayers should reflect the religious diversity of the nation at the time.
That diversity is much broader today, of course. At the interfaith prayer services after 9/11 and after the Boston marathon bombings, it was not enough to have a Presbyterian and a Quaker rubbing shoulders with a Congregationalist. Such services are not truly interfaith nowadays unless they include Catholics and Jews, Muslims and Sikhs, and perhaps a secular humanist, too.
In a "friend of the court" brief signed by 49 members of Congress, the Family Research Council argued that 97% of the prayers offered in the U.S. Congress are offered by Christians and the "majority of these prayers include identifiably Christian content."
If that is true, then that needs to change, lest Americans be given the impression that the U.S. Congress is a Christian missionary organization. Still, it should be noted that the prayer practice in Greece was even more egregiously exclusive and sectarian, with all the prayers over a nine year period being given by Christians.
After Greece's town board was called out by Galloway and Stephens, it caught a brief whiff of pluralism (and constitutionality) in 2008, when it allowed prayers to be offered by a Wiccan, a Baha'i, and a Jew. Thereafter, however, it returned to the unconstitutional practice of inviting only Christian clergy.
That practice might have been permissible in 1787 or 1812, but it does not pass constitutional muster in 2013, when the United States is, as President Barack Obama acknowledged in his first inaugural address, "a nation of Christians and Muslims, Jews and Hindus, and non-believers."
In discussions about this case, defenders of the town have expressed nostalgia for a time when Christian prayers — and only Christian prayers — would pass constitutional muster. Defenders of Galloway and Stephens have hoped for a future when no prayers would be allowed at such gatherings. The Supreme Court is likely to please neither side, nor should it.
Our tradition is to allow public prayer at public gatherings of this sort, but to insist that such prayers (in the aggregate) be inclusive and non-sectarian. So if the citizens of Greece, New York, want to continue to hear before their town board meetings that Jesus Christ is "our savior," they are going to have to line up some Hindu priests willing to tell them that Krishna is "our Lord." Anything less than that just won't pass constitutional muster, at least not in 2013.
The opinions expressed in this commentary are solely those of Stephen Prothero.