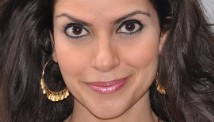 Opinion by Melody Moezzi, Special to CNN
(CNN) - I wasn't surprised by former British Prime Minister Tony Blair's recent statement about a "problem within Islam."
It's not as though I've never heard anything like it before. I hear it all the time.
Still, his words - in response to a recent attack in London that left a British soldier dead - made me wonder: How might the public have reacted in a different context, had Blair replaced the word "Islam" with "Christianity" or "Judaism"?
I'm guessing not well.
But Muslims are used to having their faith openly denigrated by public officials.