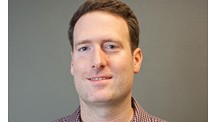 Opinion by John Gehring, special to CNN
Can Pope Francis save the Catholic Church?
The question is part hyperbole, of course, but perhaps a fitting way to ponder what some are now calling the "Francis effect."
At a time when nearly 1 in 10 Americans are former Catholics, Pope Francis is using a humble style to set a new direction for the church that could reinvigorate the multitude, many of whom are weary of culture-war Christianity.
While a rising number of young Americans no longer identify with a particular religion, many seekers still hunger for moral clarity and prophetic voices that challenge the shallow materialism and spiritual alienation of our fractured culture.
During his first 100 days, Pope Francis has emphasized the Gospel's radical and still relevant messages of peace, compassion and justice for the poor. He also just might break through to reach the religiously disaffected where others have failed.