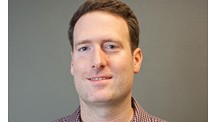 Opinion by John Gehring, special to CNN
Can Pope Francis save the Catholic Church?
The question is part hyperbole, of course, but perhaps a fitting way to ponder what some are now calling the "Francis effect."
At a time when nearly 1 in 10 Americans are former Catholics, Pope Francis is using a humble style to set a new direction for the church that could reinvigorate the multitude, many of whom are weary of culture-war Christianity.
While a rising number of young Americans no longer identify with a particular religion, many seekers still hunger for moral clarity and prophetic voices that challenge the shallow materialism and spiritual alienation of our fractured culture.
During his first 100 days, Pope Francis has emphasized the Gospel's radical and still relevant messages of peace, compassion and justice for the poor. He also just might break through to reach the religiously disaffected where others have failed.
READ MORE: The pope said what? Six stunners from Francis
Catholicism is not an institutional bureaucracy, but "a love story," Pope Francis said recently.
He criticizes a "self-referential" church that becomes spiritually "sick" when it hunkers down and fails to look outside its gilded cathedrals.
He has little patience for pastors who act like religious border guards by making it harder for lapsed Catholics to return to the faith and receive the sacraments.
Francis decries the "cult of money" and the "dictatorship of an economy which is faceless and lacking any truly human goal."
He even gently chided Jesus' first disciples for being a "bit intolerant, closed in the idea of possessing the truth."
You can almost hear the ice cracking around a generation of disillusioned Christians who have a hard time finding Jesus frozen under ostentatious ecclesial trappings and hypocritical moralizing.
Just three months on the job, Francis' servant leadership and focus on a "church of the poor" are drawing rave reviews, and it's not just Catholics swooning.
"Seldom has a religious leader been embraced so warmly across the Christian world, including by many evangelicals," Timothy George, the dean of Beeson Divinity School wrote last week in a Christianity Today op-ed entitled "Our Francis, Too."
Jewish leaders also praise the new pope, who emphasized interfaith dialogue when he was still a bus-riding cardinal in Buenos Aires. On his first day as pope, Francis wrote to the chief rabbi of Rome expressing his hope for a "spirit of renewed collaboration."
Atheists are even getting in on the act. Henrik Hertzberg, a writer for The New Yorker magazine who is critical of institutional religion, applauded the pope for his "kindness, tolerance, humanity, and common sense."
READ MORE: Heaven for atheists? Pope sparks debate
Surely, this papal honeymoon will end, but these are early signs that something new is stirring in the air.
Pope Francis seems determined to live up to his namesake. Francis of Assisi, a 13th-century saint who gave away his hefty inheritance and sparked a profound movement of spiritual reform, famously said "preach the Gospel always, and if necessary use words."
Pope Francis, who refused to move into the lavish papal apartments inside the Apostolic Palace, understands that symbols convey substance.
As the first Jesuit pope, Francis has taken a vow of poverty. He ditched the silk, fur-trimmed cape favored by Pope Benedict XVI for a simple white cassock. Golden throne? Francis prefers a wooden chair. The red carpet laid out in the Vatican's Hall of the Throne has been rolled up.
"The world tells us to seek success, power and money; God tells us to seek humility, service and love," Francis has tweeted.
All of these aesthetic changes signify deeper meaning, especially in a church where rituals and images seek to convey transcendent truths.
The pope's toned-down style and pastoral touch are also a more fitting brand for a church built on the teachings of an itinerant preacher who in the Gospel says: "The Spirit of the Lord is upon me, because he has anointed me to preach good news to the poor."
If the Catholic Church hopes to inspire lapsed Catholics and others to embrace the faith with renewed vigor, it will require a radical return to the essence of Christianity. Gospel means "good news." A smiling, good-humored pope stands in stark contrast to those dour-faced religious leaders who act as gloomy scolds and spy threats around every corner.
Pope Francis surely can't turnaround the barque of Peter alone, but against stiff winds he is steering in the right direction.
The opinions expressed in this commentary are solely those of John Gehring.