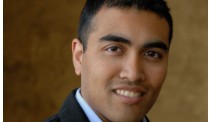 Opinion by Hemant Mehta, Special to CNN
(CNN) - Articles and books about why millennials are leaving Christianity often focus on what churches are doing "wrong."
They're anti-gay, anti-women, anti-science, anti-sex-education and anti-doubt, 
to name a few of the most common criticisms.
I don't disagree with those critiques, but there's another side to the story.
While Christians have played sloppy defense, secular Americans have been showing off some impressive offense, giving young Christians plenty of reasons to lose faith in organized religion.
For instance, atheists dominate the Internet, rallying to thriving websites and online communities in lieu of physical meeting spaces.
Even a writer for the evangelical magazine Relevant admitted that "While Christianity enjoys a robust online presence, the edge still seems to belong to its unbelievers."