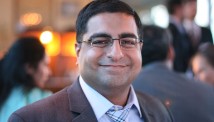 Opinion by Hussein Rashid, special to CNN
(CNN) - During Ramadan, the holy month of fasting for Muslims, there is a night that I look forward to every year.
This night is called Laylat ul-Qadr, which translates as the "Night of Power" or the "Night of Destiny."
It is the night when Muslims believe that the Prophet Muhammed received the first revelation of the Quran. He was in a cave, praying, when he hears the angelic voice of Gabriel speaking to him, bearing him a revelation from God.
CNN's Peter Bergen thinks that this night has symbolic meaning for al Qaeda, and perhaps it does.