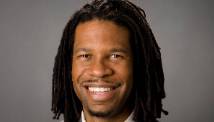 Opinion by LZ Granderson, CNN Contributor
(CNN) - I once met a mother who named her newborn daughter Kia Sophia.
Yes, like the car.
Apparently she had one and liked it so much that she wanted to be reminded of it each time she said her baby's name.
As we stood there, I could tell this was something she was very proud of, and so I tried my best not to look embarrassed for her.
Besides, who was I to judge? I'm named after a useless, deadbeat father. At least the car had resale value.