Opinion by Chris Stedman, special to CNN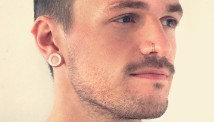 (CNN) - The "War on Christmas:"  what — or who—is it good for?
In recent years, one organization, American Atheists, has claimed the mantle of prime atheist promoter of the tired "War on Christmas" narrative.
This year, they ushered in the season with an electronic billboard in New York City's Times Square carrying the message: "Who needs Christ during Christmas? Nobody." The word "Christ" is crossed out, just in case their message wasn't clear enough.
The American Atheists maintain that their latest entry in the annual "War on Christmas" saga is a message to other atheists that they are not alone.
In a recent Fox News appearance, American Atheists President Dave Silverman said, "The point that we're trying to make is that there's a whole bunch of people out there for whom religion is the worst part of Christmas, but they go to church anyways, and we're here to tell them they don't have to."
While that intention is important and admirable, very few people—atheist or theist—seem to interpret the message as welcoming to anyone. Many of the responses I've seen have been vitriolic and disturbingly anti-atheist.