Opinion by Chris Stedman, special to CNN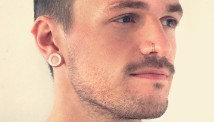 (CNN) - The "War on Christmas:"  what — or who—is it good for?
In recent years, one organization, American Atheists, has claimed the mantle of prime atheist promoter of the tired "War on Christmas" narrative.
This year, they ushered in the season with an electronic billboard in New York City's Times Square carrying the message: "Who needs Christ during Christmas? Nobody." The word "Christ" is crossed out, just in case their message wasn't clear enough.
The American Atheists maintain that their latest entry in the annual "War on Christmas" saga is a message to other atheists that they are not alone.
In a recent Fox News appearance, American Atheists President Dave Silverman said, "The point that we're trying to make is that there's a whole bunch of people out there for whom religion is the worst part of Christmas, but they go to church anyways, and we're here to tell them they don't have to."
While that intention is important and admirable, very few people—atheist or theist—seem to interpret the message as welcoming to anyone. Many of the responses I've seen have been vitriolic and disturbingly anti-atheist.
Which raises the question: If the goal truly is to reach isolated atheists, why does the advertisement read as a dig at Christians? A better billboard for American Atheists's stated aim might read: "Don't celebrate Christmas? You're not alone."
As atheists become more visible in our society, the entire "War on Christmas" back-and-forth feels ugly and unnecessary. Worse still, it seems to do little more than offer ammunition to those claiming atheists are just mean-spirited grinches. Bill O'Reilly—one of the major "War on Christmas" soldiers—made that clear when he and I discussed the "War on Christmas" a couple of weeks ago.
Let's not kid ourselves: There is no war on Christmas.
We live in a culture that privileges stories of conflict, so it's understandable that this narrative would gain traction—with or without billboards. Much of this narrative is a manifestation of religious fears about our increasingly secular society, and it reflects widespread anxieties about atheists and religious differences. But it doesn't reflect reality.
Rather, as religious diversity in the U.S. has become more recognizable, Americans have largely broadened their approach to this time of year. According to new data from the Public Religion Research Institute, the percentage of Americans who prefer the inclusive "Happy Holidays" or "Season's Greetings" has now exceeded the percentage that prefers "Merry Christmas."
It's not that Christmas is under attack; instead, our society is becoming better at embracing its religious diversity and challenging the notion that a single majority religion should dominate public expressions of belief.
So why does the "War on Christmas" narrative persist?
Based on how much play they give it each December, the "War on Christmas" narrative seems to be good for Fox News ratings. And American Atheists has openly admitted that it is good for their pocketbooks, as their talk show appearances bring in a swell of donations.
Consider this from a recent profile of Silverman:
"Silverman's notorious anti-Christmas billboards and subsequent TV appearances have breathed new life into American Atheists and are often followed by an uptick in subscribers and donations. ... According to Silverman, the primary objective of the billboards is to get invitations to talk shows."
In other words: American Atheists and Fox News - alongside conservatives like Sarah Palin - seem to have discovered a mutually beneficial relationship.
But does this relationship benefit atheists more broadly? Does it accurately represent the sentiments of nontheists in this country? Does it improve atheist-theist relations?
Does it lessen the widespread stigma and distrust that exists between atheists and theists, which enables atheist marginalization across the U.S.? Does it invite Christians to think critically about religious privilege?
Many atheists, myself included, suspect that there are more effective approaches to tackling these important issues.
To start, atheists can build positive relationships with believers to humanize our communities and educate one another about our differences. That's something that billboards, for all of their flash and fundraising capabilities, likely won't accomplish.
Atheists face real marginalization in the U.S., and it should be robustly challenged.
But we also have good tidings and great joy to offer—important contributions to the public square that are currently being drowned out by attention-grabbing billboards claiming "nobody" needs Christ in Christmas.
In the spirit of generosity, compassion, and kindness so often associated with this time of year, let's ditch the billboards and build relationships of goodwill.
Chris Stedman is the Assistant Humanist Chaplain at Harvard University, Coordinator of Humanist Life for the Yale Humanist Community, and author of "Faitheist: How an Atheist Found Common Ground with the Religious." You can follow him on Twitter at @ChrisDStedman.
The views expressed in this column belong to Stedman.