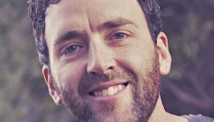 Opinion by Patton Dodd, special to CNN
(CNN) - Three weeks ago, I sat down with my family to root for the Denver Broncos against the San Diego Chargers in the second round of the NFL playoffs. The Broncos were winning and it was all going swimmingly - until Henry, my 7-year-old son, started with the questions:
"Dad, have you decided that it's OK to watch football?"
"Dad, didn't you say were you worried about all the injured players?"
"Dad? What percentage of you thinks it's OK to watch football, and what percentage of you thinks it's wrong?"
Little kid wouldn't shut up.
It was our first football game since late October, when, after two years of wrestling with my conscience, I had decided to stop watching the sport I've loved all my life.
My childhood bedroom was a shrine to John Elway and the Broncos, so it was with special poignancy that right in the middle of Denver's most successful season ever, I opted to spend Sunday autumn afternoons raking leaves instead of cheering Peyton Manning's powerhouse performances.
If you've been paying even scant attention in recent years, you know football has been under the ethical microscope. The problems go beyond the bodily harm caused by the game (see Gregg Easterbrook on how the NFL abuses tax policies and the NCAA cheats student athletes). But the news on injuries has pricked our consciences in a special way.
As well it should. Thanks to the work of several dogged journalists, and despite the NFL's best efforts to subvert the truth, we now know that repeated blows to the head experienced in the normal course of football play can lead to chronic traumatic encephalopathy (CTE), a type of brain damage resulting in early onset dementia and severe (and, in the worst cases, suicidal) depression.
And thanks to accounts like Nate Jackson's riveting football memoir "Slow Getting Up," we know that the game we love depends on legions of no-name guys who quietly sacrifice their bodies to the NFL's culture of constant pain, only to exit to a road to nowhere.
Jackson's memoir and other recent books don't just deliver the hard facts on football-induced brain and body damage. Crucially, they also acquaint us more intimately with the people who play the game.
The stories of players in these accounts challenge our moral imagination by forcing us to recognize that the uniformed men on the field are not just Football Players, but Persons - brothers, fathers, husbands, and sons like me.
One of my earliest football memories is watching the Dallas Cowboys' Tony Dorsett break off a 99.5-yard touchdown run against the Minnesota Vikings on Monday Night Football. I fell in love with Dorsett during that play. As a kid, I had a book called "The NFL's Greatest Plays," and I read the chapter on Dorsett's long touchdown again and again.
A few months ago, Dorsett reported that he is experiencing symptoms associated with CTE. He has become prone to outbursts of anger, and he sometimes loses his way while taking his daughters to a familiar soccer practice field. His children admit to feeling nervous around their father these days.
When I read those stories, I realized anew that Dorsett is not just a well-compensated celebrity athlete whose skills I enjoyed. He is a father like me, and his kids are kids like mine. If I have a share in Dorsett's humanity, I have a vested interest in his well-being.
When I watch football now, I no longer just see dramatic rivalries, fascinating offensive and defensive strategies, and feats of physical genius. I no longer see my favorite players pitted against some other players. I see a bunch of individual human beings subjecting themselves to an intoxicating harm that could one day be their undoing.
By their wounds, we are entertained.
Sure, they do it willingly. Sure, many of them are handsomely paid. But will can be constrained by culture, and finances can be fleeting.
Last week, an ESPN poll found that 85% of NFL players said they would willingly play in the Super Bowl with a concussion. But how would they reflect on that choice a few years from now if, like Dorsett, they can't run simple errands with their children? How would they feel about that choice if, like Junior Seau or Dave Duerson, thoughts of suicide dominate their days? Will football glory have been worth it?
And do I want to cheer them into that future?
The Broncos' Wes Welker is playing in the Super Bowl after a season of multiple concussions. Can I root for him in good conscience knowing that the very plays I'm cheering - across-the-middle catches and countless hard blocks and collisions - could give him a condition that one day might lead him to take his own life?
Can I root for Football Players every week without caring one whit what happens to them as Persons away from football?
These are the questions football fans ought to be asking. Knowing what we know, are we still ready for some football?
My son Henry was asking me for morality clarity, but I admit I don't have it yet on football. What I have is deep ambivalence about a game I love.
On this Super Bowl Sunday, before we watch the game (Go Broncos!), my family will go to church together and worship a God who, as our tradition teaches, once had a body.
In large part because of the Incarnation, Christian theology emphasizes that bodies are sacred and that their sacredness requires us to treat every single body as an end, never as a mean.
Every person is a subject; no person is an object. I have total moral clarity on that score, as all Christians (and all people) should.
Can we rightly weigh football's risks as a society? Can football, especially commercialized football, be a sport that honors human bodies? Can we cheer the men who play this game without dehumanizing them? Can we support the afterlives of football players?
I sure hope so. If not, Henry's questions will force me to accept, and to teach him, that the only proper response is to give up football for good.
Patton Dodd is editor-in-chief of OnFaith. The views expressed in this column belong to Dodd.